What's Your Pasta Personality?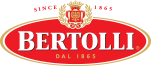 Provided by Bertolli®
Are you a thinker who loves meditation and yoga or are you the adventurous type, constantly looking for your next thrill? Take this quiz to find out which Bertolli® Rustic Cut Sauce best matches your personality, along with the best pasta shapes to serve with your sauce.