Nutrition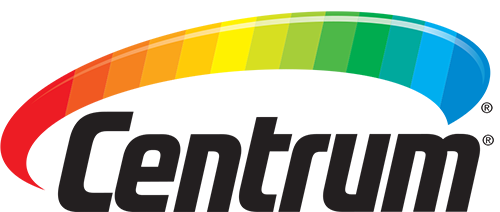 8 Microsnacks to Grab and Go After a Workout
These are so much better than a box of store-bought granola bars.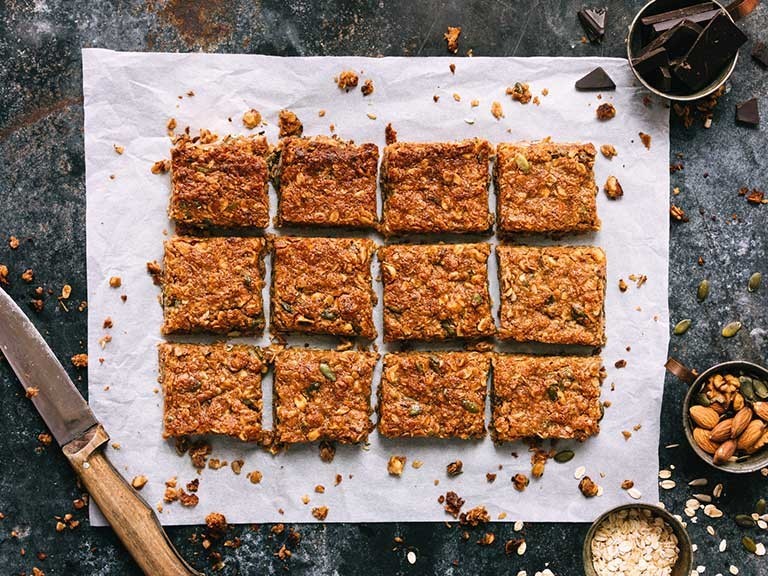 Everyone has those hectic days where you just don't have enough time to get everything done—much less put together a nutritious, re-energizing meal after your workout. No sweat! Just pack any of these healthy, delicious, protein-rich foods in your gym bag to tide you over while you head off to your next errand. The protein really is key: It can help your muscles rebuild and grow if you eat it soon after a tough workout. And while you're at it, don't forget to take a daily multivitamin like Centrum to make sure you're getting the vitamins and nutrients you need to support your overall health and energy. All the better to get the most out of your workout!
Spiced Chickpea "Nuts": If you're bored of roasted nuts, try chickpeas, which get nice and crunchy when you roast them in the oven. Add some spices like cumin and allspice, and you've got an addictive snack that's way healthier than potato chips. You can also go with curry powder on days you want to change things up.
Apricot Walnut Cereal Bars: These oat and cereal bars have walnuts, apricots, and a secret high-protein ingredient—tofu, which is flavored with honey, vanilla, and lemon zest.
Peanut Butter Oat Energy Balls: These bite-size snacks get their sweetness from dates and only require four ingredients. They also stick together well, so you don't need to worry about them getting smashed at the bottom of your gym bag.
Almond Honey Power Bar: This bar combines oats, almonds, sunflower seeds, flaxseeds, almond butter, and dried fruit to create an everything-but-the-kitchen-sink snack.
Blueberry Cashew Granola Bars: These classic granola bars—with oats, dried blueberries, and toasted cashews—get a tropical twist with a dash of coconut extract.
Peanut Energy Bars: This snack doubles down on the protein by including both peanuts and peanut butter (along with oats and more roasted nuts).
Almond Butter-Quinoa Blondies: A blondie for an after-gym snack? Yes—when it's one of these. They're made with high-protein quinoa flour instead of wheat flour and contain natural almond butter, too.
Gorp: When all else fails, throw together some of your favorite ingredients and make trail mix. Gorp stands for "good old raisins and peanuts," but you can make yours using things like almonds, cashews, pistachios, dates, cranberries, and dried cherries.