Nutrition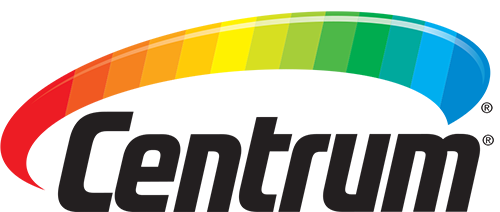 Here Are 7 Dairy-Free Ways to Get More Calcium
Whether you're lactose intolerant or just don't eat dairy, here's how to get this important nutrient.

Being lactose intolerant—a condition where you experience digestive issues after eating dairy products—doesn't just make it tough to enjoy pizza, grilled cheese, and ice cream. Being dairy-free also makes it a lot harder to get enough calcium in your diet. After all, milk and other dairy foods are packed with the bone-strengthening nutrient. But take heart, because there are many other ways to boost your calcium intake without upsetting your stomach.
One way to start is to take a multivitamin containing at least 10 percent of your recommended daily intake of calcium (most women are encouraged to get 1,000 milligrams of it a day), like Centrum® Silver® or Centrum® MultiGummies® Multi+ Beauty. On top of that, try adding the following delicious and calcium-packed foods to your diet (note that while some of these recipes call for cheese, it's not the star and can be easily omitted or replaced with a dairy-free version):
Kale: One cup of this cooked leafy green has 94 milligrams of calcium. It also happens to be super versatile in the kitchen. Add it to dishes like stuffed peppers (this recipe with red peppers features kale and rice), soups and stews (it helps bulk up this Slow-Cooker Vegetable Soup), or tarts, like this Kale and Squash Galette. You can even incorporate it into breakfast, like in this Potato-Kale Hash With Eggs.
Canned salmon: Found near the tuna, canned salmon is both convenient and packed with calcium (3 ounces has 181 milligrams). Turn it into Easy Salmon Cakes, or mix it up into Salmon Salad and put it on a sandwich.
Bok choy: If you've never cooked with bok choy, it's time to start. One cup of raw, shredded bok choy has 74 milligrams of calcium. This versatile vegetable can be used in all sorts of recipes, like in this Spicy Beef With Shrimp and Bok Choy or Baby Bok Choy With Sherry Vinaigrette. You can also use it to recreate healthier versions of your favorite Vietnamese takeout at home, like in this Slow-Cooker Chicken Pho.
Cannellini beans: In just ½ cup of canned white beans, you'll get 100 milligrams of calcium. They add a healthy-yet-indulgent creaminess to any dish, like Paprika Shrimp and Green Bean Sauté, Garlic and White Bean Dip, and Pesto Chicken and Cannellini Bean Soup.
Firm tofu: Half a cup of this meat alternative has 253 milligrams of calcium—that's more than a quarter of all the calcium you need in a day (Just check the label: Not all varieties are processed with a calcium salt to reach this level). The best part about firm tofu is that it stands up to direct heat and bolder flavors. Use it to replace the cheese in Saag Tofu or Lasagna Rolls, or let it be the star in a Spicy Tofu Hotpot.
Sardines: These little fish are flavor-packed and calcium-packed: 3 ounces has 325 milligrams of calcium. Give them a try in Lemon-Garlic Sardine Fettuccine, or add them to a Greek Salad.
Get more great health and wellness stories at EatingWell.com/Strive.