SHARE
Lemon Chicken Stir-Fry 500-Calorie Menu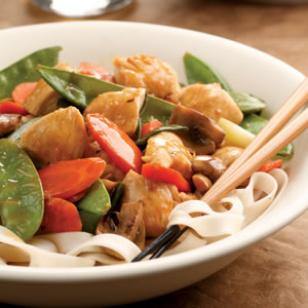 Buy the book now, EatingWell 500-Calorie Dinners.
Spiked with lots of zesty lemon, this delectable chicken stir-fry has a colorful mix of snow peas, carrots and scallions. But feel free to substitute other thinly sliced vegetables, such as bell peppers or zucchini.
To round out your 500-calorie meal, serve with ½ cup of brown rice.
Related Links:
500-Calorie Dinner Menus: