SHARE
Mediterranean Picnic Snack
From EatingWell: October/November 2005
Sweet tomatoes, salty olives and tangy cheese are a perfect afternoon pick-me-up.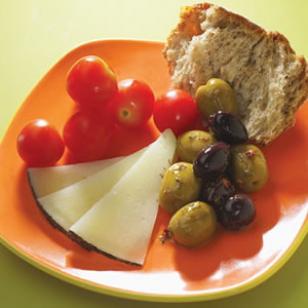 3 Reviews for Mediterranean Picnic Snack
06/29/2013
Recommends this recipe
Quick, delicious snack
I love this snack combo, I used sliced deli turkey instead of bread also! Wonderful and delicious
09/15/2010
Anonymous
I thought this was very good! I used deli tukey instead of bread! yummy!!
04/30/2010
Anonymous
love this very much....need more healthy snack ideas like this one..... very yummy!!!!....