SHARE
Brussels Sprouts with Chestnuts & Sage
From EatingWell: November/December 2007
Chestnuts and Brussels sprouts are a classic pair—the toasty, rich nuts balance the sprouts. This dish cuts down on the holiday oven gridlock because it can be done on the stovetop.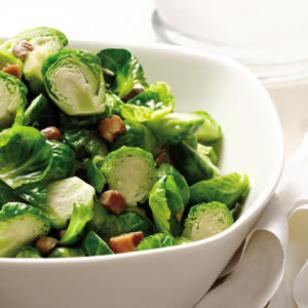 2 Reviews for Brussels Sprouts with Chestnuts & Sage
12/06/2009
Substituted pecans for chestnuts, and rubbed sage for fresh sage. Really good way to use brussel sprouts, and fast, too!