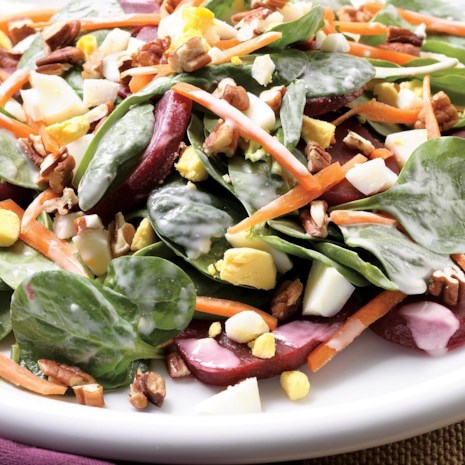 High-Protein Soup Recipes & Salad Recipes for Lunch
For a satisfying, filling lunch to power you through the afternoon, try one of these high-protein soup recipes and high-protein salad recipes. All of these healthy lunch recipes recipes are low-calorie and have at least 15 grams of protein per serving.
Download a FREE Top 10 Salad Recipe Cookbook!
Watch Video