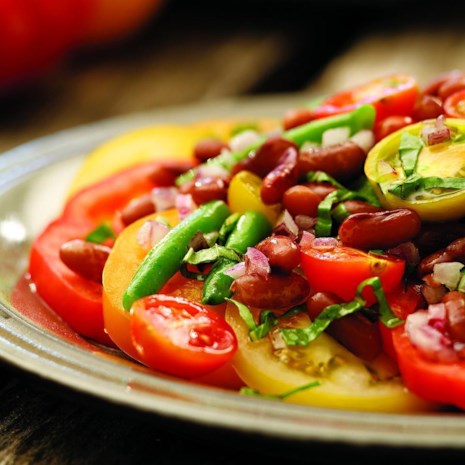 Recipes Fresh from the Farmers' Market
Summer is the season to take advantage of your local farmers' market. Are you inspired by the piles of colorful, juicy tomatoes, fresh ears of sweet corn and shiny peppers in every color of the rainbow? Trade in your plain corn on the cob and tossed salad for these recipes that showcase your healthy haul in all its fragrant, colorful glory.
Download a Free Cookbook of Our Best Summer Recipes!
Watch Video