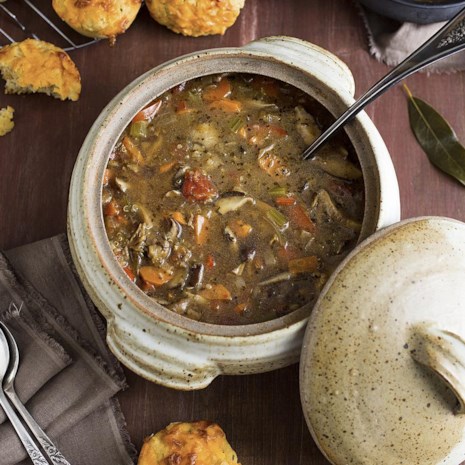 Comforting Soup Recipes and Bread Recipes
A piping-hot bowl of soup is the ultimate comfort food during the colder months. Our healthy versions of hearty soups like bisques, chowders and stews are full of vegetables and protein and make for a delicious dinner. Enjoy our satisfying soup and bread recipes for a cozy meal.
Download a Free Healthy Recipe Cookbook for Chili, Soups and Stews!
Watch Video