A Week of Dinners for $50
Don't send me to the store if you want to eat tonight. I can wander the aisles for ages, clutching a few ragged coupons, and wind up with a jar of capers, a bag of organic buckwheat flour, 2 kiwis, some Vermont Cheddar and a bag of frozen peas. That's an Iron Chef challenge, not dinner. (Good thing I'm somewhat more coordinated as managing editor of EatingWell than I am in the grocery store.)
Related: 5 Bad Habits That Make You Spend More at the Grocery Store [7]
But for the experts in the EatingWell Test Kitchen, grocery shopping is an art. These women love to spend time at the supermarket—and the secret to their success is that they go in with a plan. The plan is "What's for dinner this week," and its instrument is, of course, a well-crafted shopping list. And because they want me—and you—to succeed in the supermarket, they have planned a week of meals for us and written the shopping list. (Download your printable shopping list here. [8]) They assume that we have, at some point, managed to acquire olive oil, some spices and other useful pantry items that don't need to be replenished this week. (See a list of essentials for stocking a healthy pantry here [9].) The things we do need to buy for this 5-meal plan all fit, amazingly, in one of-course-I-remembered-it canvas bag and won't cost much more than $50. (Told you they were good.)
5 Cheap Dinner Ideas from 1 Bag of Groceries
Don't Miss: 15 Shopping Tricks to Save Money on Food But Still Eat Well [10]
The week is planned so you eat the freshest ingredients first—asparagus on Monday's Spring Pizza, scallops on Tuesday (you'll use the rest of that cilantro Wednesday for Cincinnati Chili). Does that mean Friday is destined to be lonely leftovers or cuisine of questionable creativity? Not at all: on Tuesday you cooked extra rice, which set up Friday's dinner (Rice, Cheddar & Spinach Pie) nicely. Just the way you planned it.
More Recipes to Try: Cheap Dinner Recipes for $1 or Less Per Serving [11]
Meatless Monday
Money-saving tip: Buying in-season vegetables is almost always better for your wallet, and with spring right around the corner, the selection of green produce skyrockets while the prices drop.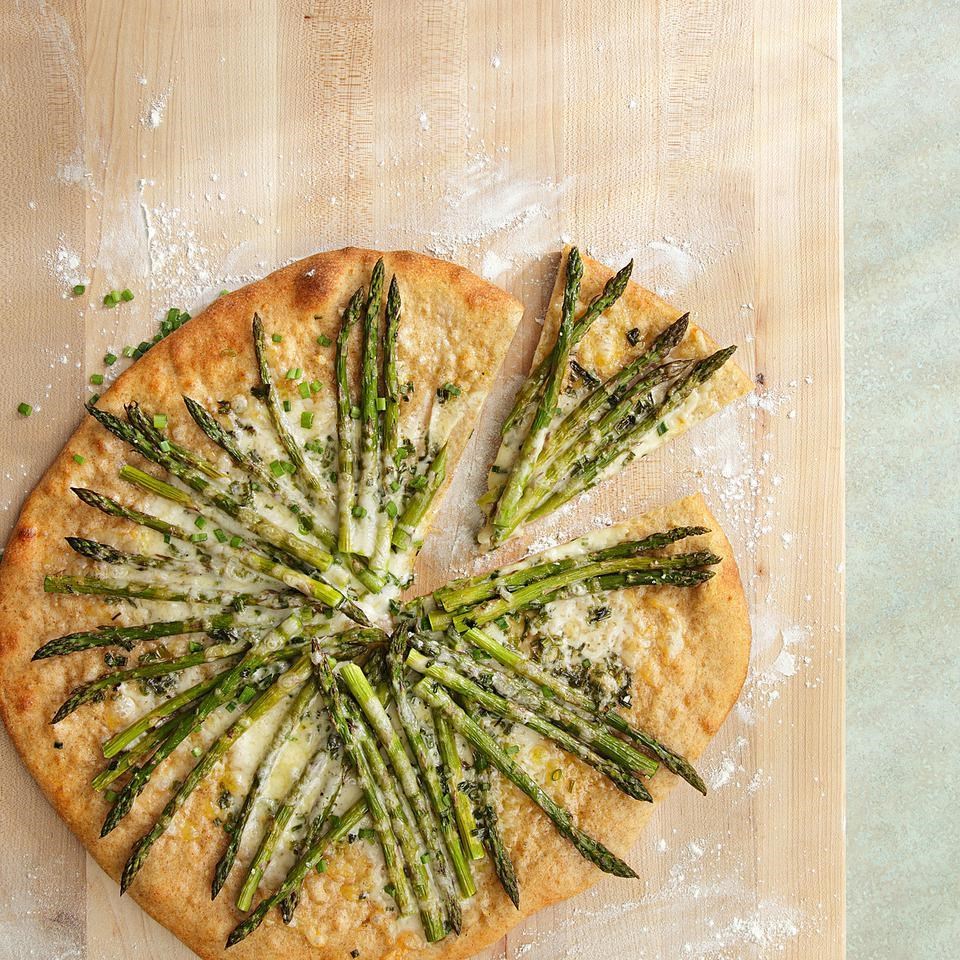 Spring Pizza [12]
Asparagus, chives and fontina cheese top this easy pizza recipe. Serve with baby greens tossed with vinaigrette and pecans.
Sustainable-Seafood Tuesday
Money-saving tip: Brown rice is an inexpensive pantry staple, and if you buy it in bulk you'll save even more (just make sure to store in an airtight container).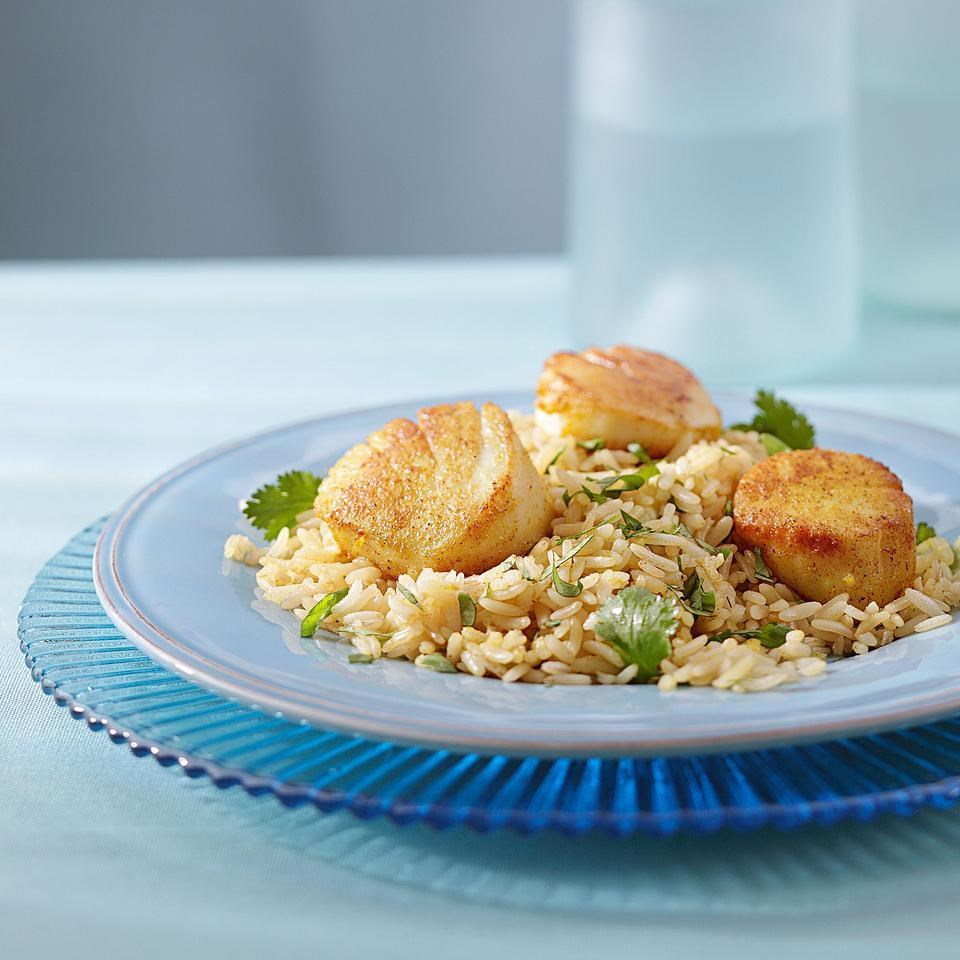 Curry Scallops & Cilantro Rice [13]
This recipe pairs curry-coated scallops and brown rice seasoned with cilantro, scallions and lemon. For this recipe you'll need 3 cups cooked brown rice. Serve with roasted carrots tossed with cumin and coriander.
Chili Wednesday
Money-saving tip: Both lean ground beef and beans are affordable sources of protein. You'll save time, too, by cooking a pound of spaghetti tonight and using half for Cincinnati Chili and the other half tomorrow for Pork & Snap Pea Lo Mein.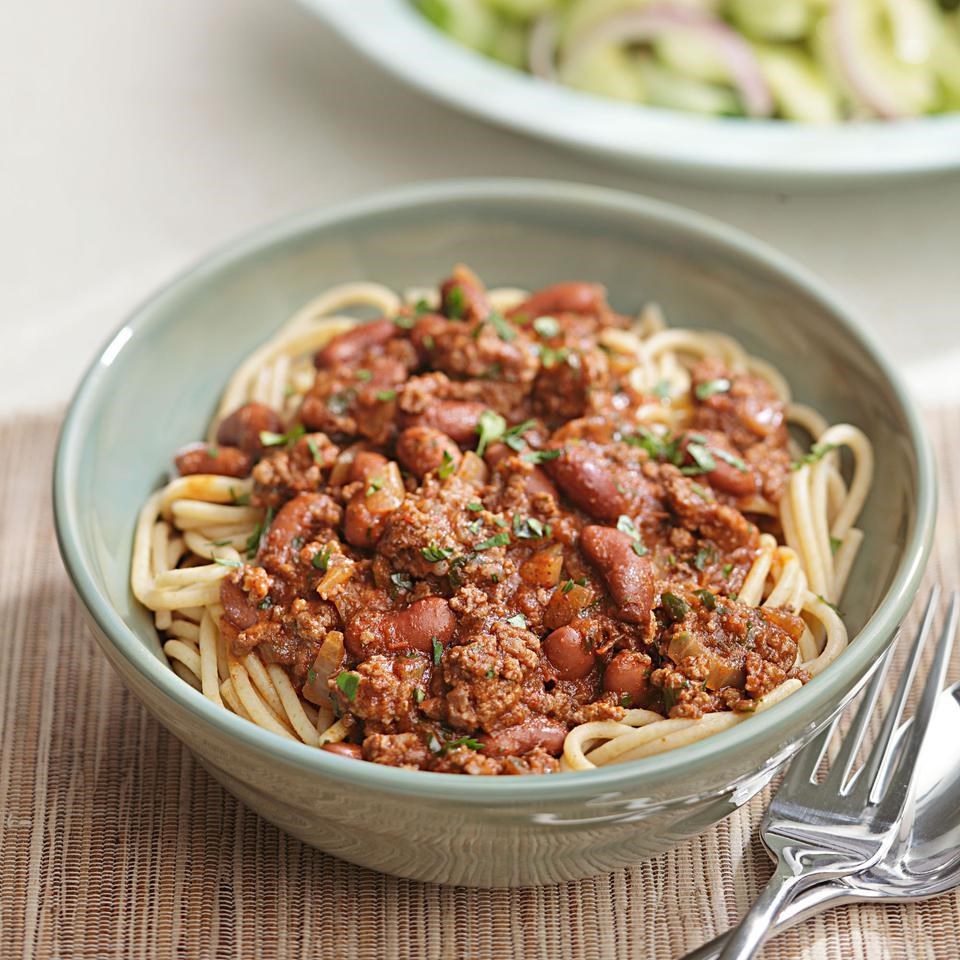 Cincinnati Chili [14]
Cincinnati has a unique spin on chili—they serve it over spaghetti. Typically the chili is just made with meat, no beans, but we couldn't resist adding beans to add fiber and nutrients. Serve with sliced cucumber and red onion with lemon juice and olive oil.
Stir-Fry Thursday
Money-saving tip: The cost of this recipe is kept low by using dried pasta and condiments easily found in a well-stocked pantry.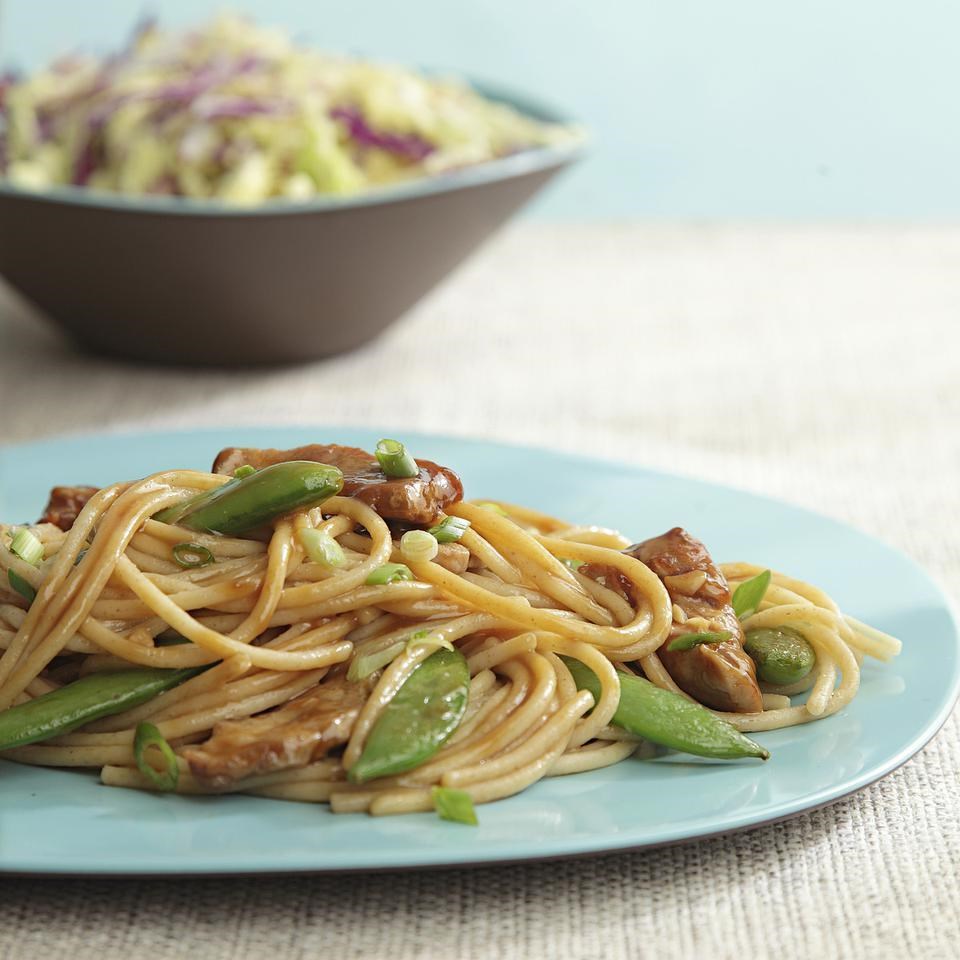 Pork & Snap Pea Lo Mein [15]
Lo mein is a Chinese restaurant takeout favorite that's easy to make at home. This lo mein recipe features lean pork loin chops and snap peas, but snow peas or asparagus work well too. Serve with shredded radish and cabbage tossed with rice vinegar.
Get-Your-Grains Friday
Money-saving tip: By relying on three dairy staples—eggs, milk and cheese—this recipe saves you money at the grocery store.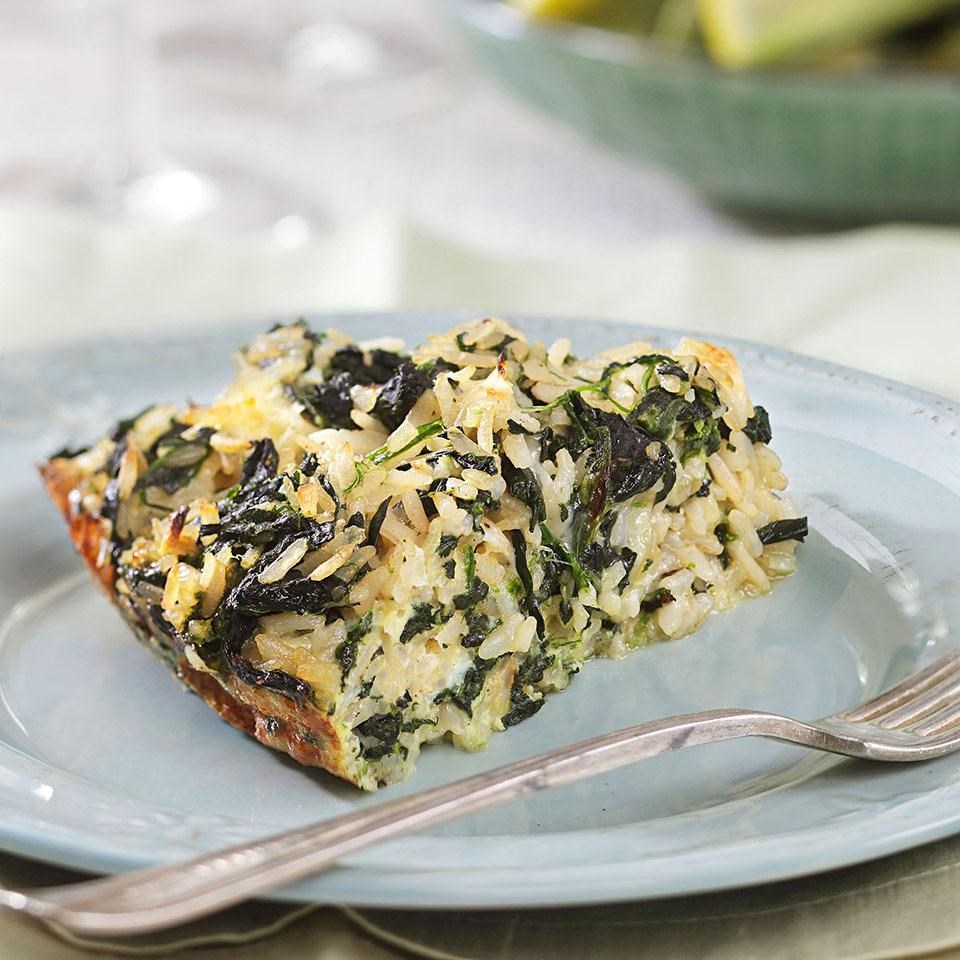 Rice, Cheddar & Spinach Pie [16]
This rice, spinach and Cheddar pie is a cinch to prepare—especially if you have leftover cooked rice. If you don't, follow package directions for 4 servings to get about 3 cups cooked rice. Serve with steamed artichokes with light mayo mixed with lemon for dipping.
What's on your shopping list of basics for a week of healthy meals? Tell us what you think below.
TAGS: Wendy Ruopp [2], Food Blog [17], Budget meals [18], Dinner [19], Family meals [20], Healthy kids [21], Quick meals [22]
Wendy Ruopp has been the managing editor of EatingWell for most of her adult life. Although she edits all the recipes for the magazine, her husband does the cooking at home.
More to Read from EatingWell
Tell us what you think: