Best & worst frozen yogurt toppings
When the weather got steamy this week, you can bet I made friends with an old summer standby: soft-serve frozen yogurt. Among the creamy frozen dessert choices [7], from frozen yogurt to super-premium ice cream, frozen yogurt is the healthiest option—5 ounces of frozen yogurt "costs" 120 calories, while the same amount of soft-serve ice cream has 220 calories. But if I pile on the wrong toppings I could nearly double the calorie total of my "healthy treat."
Make Your Own: Skinny Ice Cream and Frozen Yogurt Recipes [8]
Easy 100-Calorie Freezer Pops [9]
See how 10 popular frozen yogurt toppings stack up per tablespoon (about the size of a Ping-Pong ball) before your next treat:
Strawberries
Calories: 3
What else you get: Skin-firming vitamin C.
Pineapple
Calories: 5
What else you get: A burst of tropical flavor and some fiber.
Mango
Calories: 6
What else you get: A fruit to satisfy your sweet tooth, plus some vitamin A.
Low-Fat Granola
Calories: 24
What else you get: Adds crunch and fiber for few calories.
Walnuts
Calories: 45
What else you get: Calorie-dense, but heart-healthy.
Dark Chocolate Chips
Calories: 50
What else you get: A candy, yes, redeemed by antioxidants.
Rainbow Sprinkles
Calories: 60
What else you get: Fun colors, but full of artificial dyes.
Heath Bar Pieces
Calories: 75
What else you get: Added sugars and fat add up to extra calories.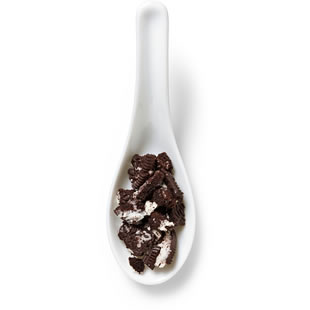 Oreos
Calories: 71
What else you get: A high-cal cookie crumble.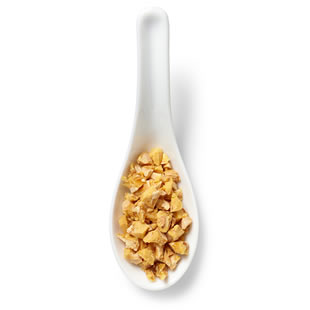 Peanut Brittle
Calories: 100
What else you get: Delivers some protein, plus salt and sugar.
Don't Miss: 9 "Bad" Foods You Should Be Eating [10]
6 Surprising Sources of Sugar [11]
What's your favorite topping for frozen yogurt? Tell us what you think below.
TAGS: Kerri-Ann Jennings [2], Health Blog [12], Dessert [13], Diet [14], Health [15], Nutrition [16]
Kerri-Ann Jennings is a registered dietitian with a master's degree in nutrition from Columbia University.
Related Links:
Tell us what you think: