SHARE
Which Is a Healthier Breakfast: Pancakes or Eggs?
(Page 5)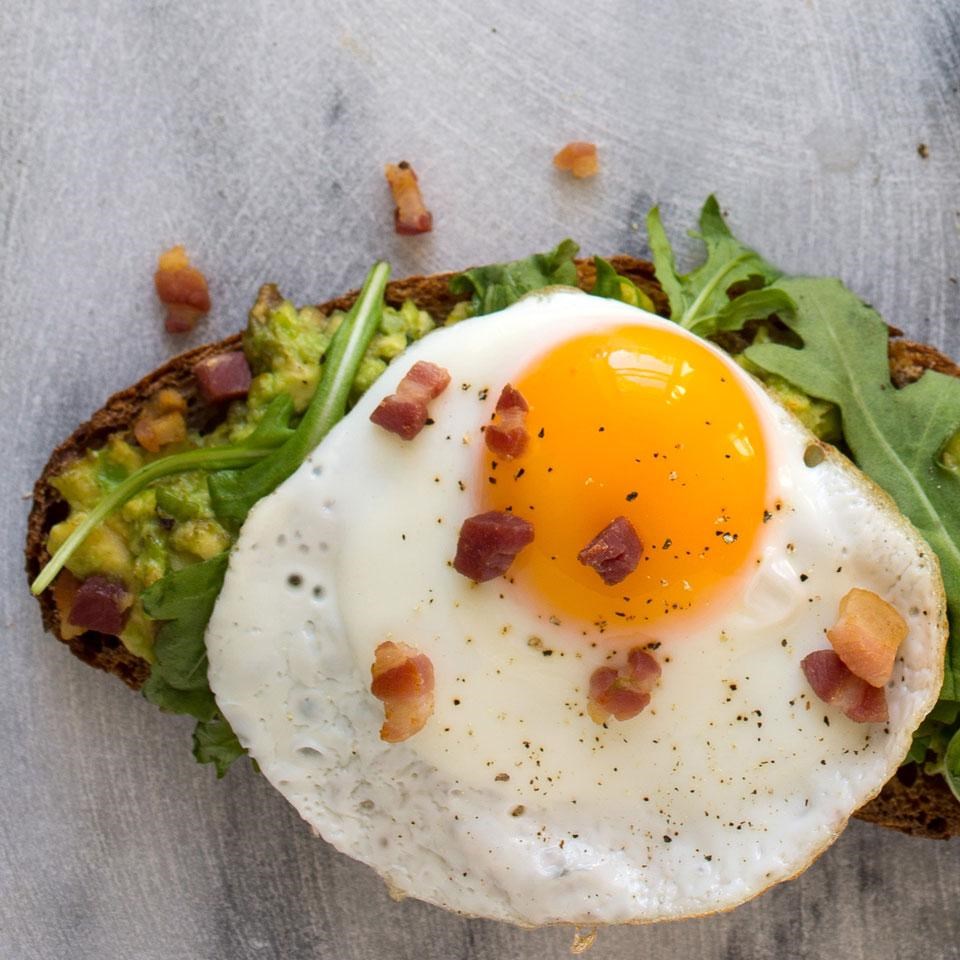 Pictured: Avocado Toast with Egg, Arugula & Bacon
The Health Benefits of Eggs
On the flip side, a single egg is only 70 calories (that's if you eat it hard-boiled or poached, not fried or scrambled in butter or oil). Plus, eggs deliver protein (7 grams in each extra-large egg) and the yolk delivers some vitamin D, plus lutein and zeaxanthin, two antioxidants that help protect against macular degeneration. For an extra health boost, pair the eggs with vegetables—sautéed onions, peppers, broccoli and spinach are some of my favorites—for added fiber and nutrients. This is a breakfast that will keep you feeling full and satisfied for hours.
More Healthy Breakfast Recipes