SHARE
4 Healthy Sounding Breakfasts That Aren't
(Page 2)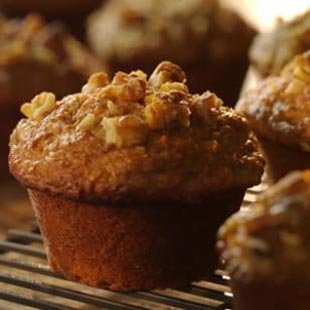 Pictured Recipe: Banana-Bran Muffins
1. Muffins
You might think that choosing a reduced-fat option would save calories, but that's not always the case.
Diet-Busting Muffin: Dunkin' Donuts Reduced-Fat Blueberry Muffin, 450 calories, 10 grams fat.
Lighter Option to Order: Dunkin' Donuts Egg and Cheese on an English Muffin, 320 calories, 13 grams fat.
Savings: 130 calories.

Better Option to Make at Home and Bring Along: Banana-Bran Muffin, 196 calories, 6 grams fat. Total Savings vs. Diet-Busting Muffin: 254 calories, 4 grams fat.