SHARE
How to Roast a Turkey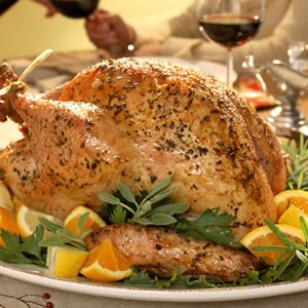 Tips for how to cook turkey that's moist and delicious.
How do you prepare a turkey for roasting? The EatingWell Test Kitchen team shares their tips for cooking turkey in 4 easy steps. This method produces all the good looks and moist flavor you dream of in a Thanksgiving turkey. Try this technique with our Herb-Roasted Turkey recipe.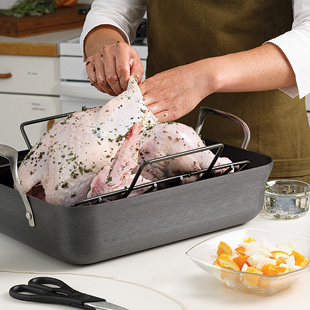 Step 1
Rub seasoning mixture all over the turkey, under the skin and into the breast meat.
Step 2
Tuck the wing tips under the turkey.
Step 3
Tie the legs together with kitchen string.
Step 4
After roasting for 45 minutes, cover the breast with a double layer of foil, cutting the foil as necessary to conform to the breast.