SHARE
How Clean Is Your Refrigerator?
(Page 5)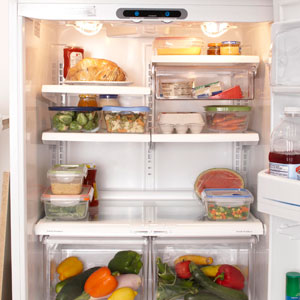 Where do you keep the milk?
One of the top causes of foodborne illness is cross-contamination. The golden rule of fridge hygiene: always store meats on the bottom shelf. It's the coldest part of your fridge and meats on the top shelf can drip onto other foods. And while the door seems to be a perfect fit for a milk carton, it's the warmest part of a fridge—so not a good place for dairy or eggs. Only condiments and other items that don't perish quickly should be on the door. For good measure, place a rimmed plate under any item likely to leak, from meat to berries.