SHARE
How Clean Is Your Refrigerator?
(Page 2)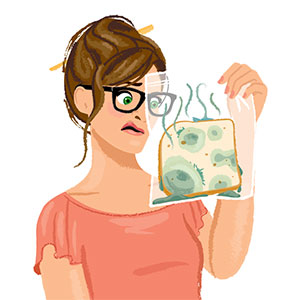 What does your fridge smell like?
The best way to prevent odors is to regularly clean shelves and to store leftovers in airtight containers. In fact, food should always be covered to keep it from drying out and absorbing odors. To clean and fight smells in one go: Wipe the fridge interior with a mix of 2 tablespoons baking soda and 1 quart hot water. Rinse with a damp cloth, then dry with a clean towel. To keep a lid on odors, place a dish of baking soda in your fridge and replace it about once a month. For those extra-pungent­ smells, drip some ­vanilla extract on a cotton ball or small, dry sponge and place it in the fridge.