Nutrition
Why It's Time to Make Space for Quark in Your Fridge

+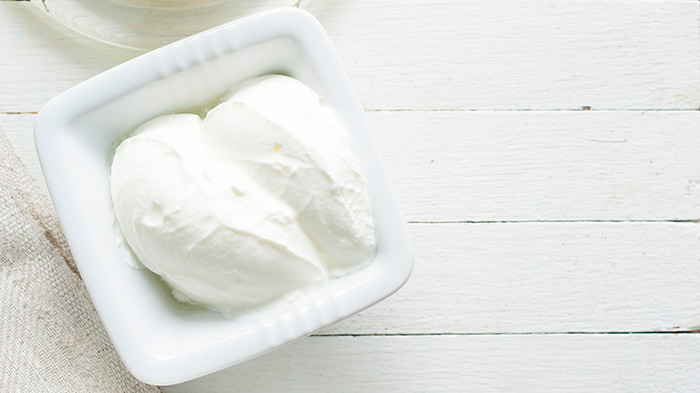 American grocery stores stock dozens of different cheeses, but until very recently, you would have been hard pressed to find this type of cheese: quark. While it's commonly eaten in Germany, Scandinavia, and Eastern Europe, quark has newly gained a foothold in the United States, expanding beyond the farmers market to supermarket shelves. It is said to date back as far as the Iron Age, meaning people have been making quark for thousands of years—Americans are late to the party!
Quark, which shares a name with the particle in physics, is a type of soft, fresh cheese that is moist, spreadable, and mild in flavor. Because of those characteristics, quark has drawn comparisons to everything from Greek yogurt to cottage cheese, cream cheese, sour cream, ricotta, mascarpone, and queso blanco. It looks most similar to Greek yogurt in texture. While it is tangy, it doesn't have the same sourness as yogurt.
Check your local stores' dairy sections to find quark. It's packaged in much the same way as yogurt, in plastic lidded containers. Also like Greek yogurt, quark has a reputation for being a good source of protein. And no wonder: half a cup of quark has 13 grams of protein and just 100 calories (that's more protein than a similar amount of tofu). Plain, unflavored quark is also low in sodium and has no added sugars. You can find non-fat versions of it as well.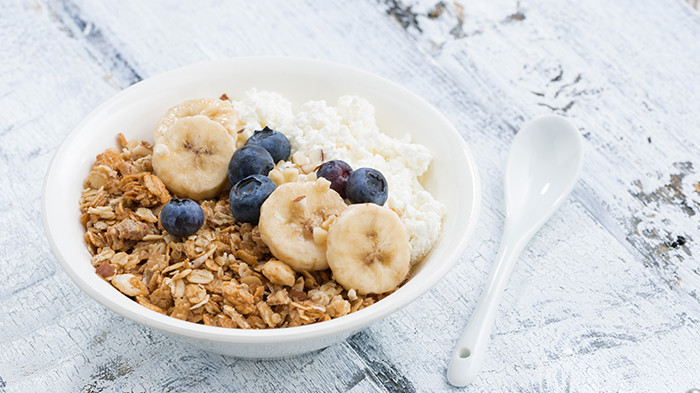 What can't quark do? It works well when cooked into a variety of dishes, but it can also be eaten quite simply, on its own or with a piece of bread as an accompaniment. It's great for a protein-rich breakfast, because you can treat it both like yogurt and as a spread! Top quark with fruit and honey, mix it with cereal, blend it with frozen fruit for a smoothie or smoothie bowl, or spread it on a bagel.
For lunch or dinner, you can use quark where you might otherwise use sour cream or cream cheese, like on top of turkey chili, stirred into a quiche, or spread on a cucumber sandwich. Its consistency also makes for light dressings and dips, and you can even use it in baking—try baking it into these super moist biscuits! At dinner, you can use quark to up the protein content of a number of vegetarian meals; for example, stir it into a pasta sauce to make it creamy without being as rich as if you'd used heavy cream. Or use it in place of ricotta for a variation on lasagna or stuffed shells. You can even put it on pizza!
You can also try making your own quark; if you already make your own yogurt, you'll especially love this project. You can make it using just two ingredients: milk and an acid such as cultured buttermilk. You probably have all the tools you need: a saucepan, a strainer, and some cheesecloth. With very little hands-on cooking, your quark will be ready to eat in one to two days, and you may find that it tastes even better than what you'd buy from the store.
Get more great health and wellness stories at EatingWell.com/Strive.