Health

5 Tasty Ways to Help Your Sick Kid Get Enough Fluids
When your kid has a cold, you want to do everything you can to make them feel better. You can give children ages 6 and up a medicine like Children's Dimetapp to help ease their symptoms (its grape flavor makes it more appealing to kids). And there's another step you should take: Make sure your little one gets enough fluids. Staying hydrated helps loosen congestion and can help prevent dehydration. You don't just have to rely on plain water, though. These hydrating drinks and snacks are also full of flavor, which may entice your child when they're under the weather.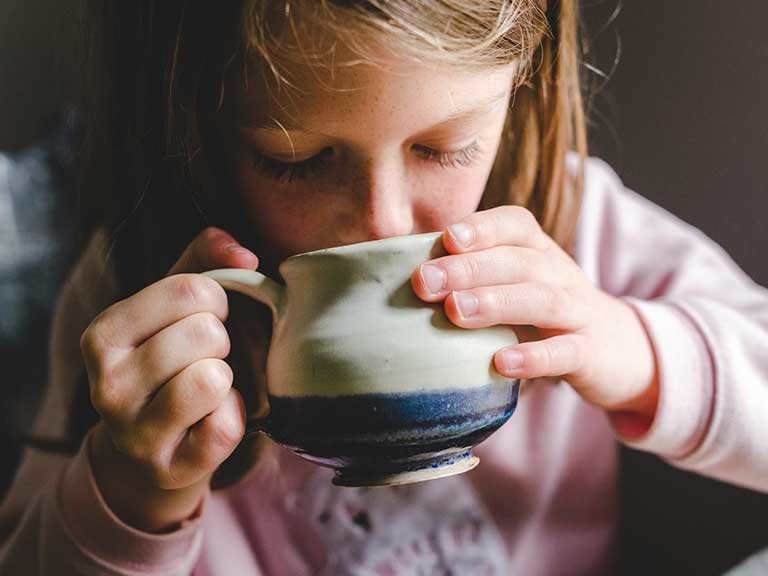 Clear broth: The soup base is almost all water, making it perfect for someone who is fighting a cold. You can opt for a classic homemade chicken broth or go vegetarian with a vegetable broth. Put the ingredients in a pot, let it simmer—no need to hover over the stove—and when it's ready, just pour warm broth in a mug and give it to your child to sip on.
Smoothies: Smoothies are packed with juicy fruit, so you get a lot of liquid in a sweet, kid-friendly package. This watermelon-mango smoothie is delicious, as is this cherry-berry one. Before your little one coughs her first cough, make some of these freezer smoothie packs—so when your kid does come down with a cold, you just need to grab a bag and blend it up with a milk of your choice.
Juices: Instead of using a store-bought juice, which can be high in added sugar, try making your own. This green juice recipe has spinach, pears, and celery, and this strawberry-cucumber juice is bright and refreshing.
Teas: A cozy cup of decaf tea can be just what the doctor ordered when your kid isn't feeling great. Make some of this ginger-lemon tea or, if your little one would rather sip on something cold to soothe a sore throat, a batch of this orange-Earl Grey iced tea.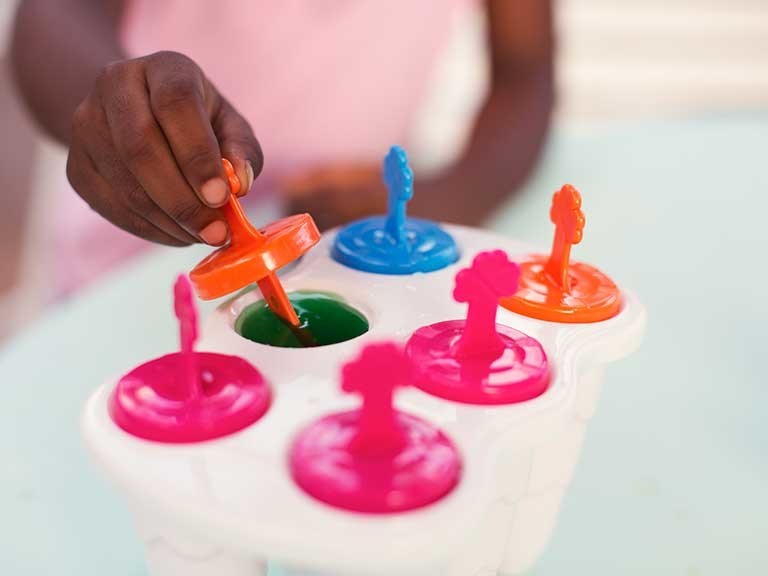 Ice pops: Ice pops are a delicious treat! They can be made in all kinds of flavors—like strawberry-banana, peach, and cantaloupe—and the pureed fruit gives them a good amount of water content. If you don't have popsicle molds on hand, put the mixture in paper cups and place a popsicle stick in the middle.
Find other great health and wellness stories at EatingWell.com/Strive.