Nutrition
How to Make Natural Food Dyes

+

Food coloring can brighten up everything from cupcakes to cookies to eggs, but there's no need to go out and buy any. You can make your own versions right at home, using fruits and vegetables. Whether you like to be as natural in the kitchen as possible or are just looking for a fun cooking project, here's everything you need to know about making and using natural food dyes: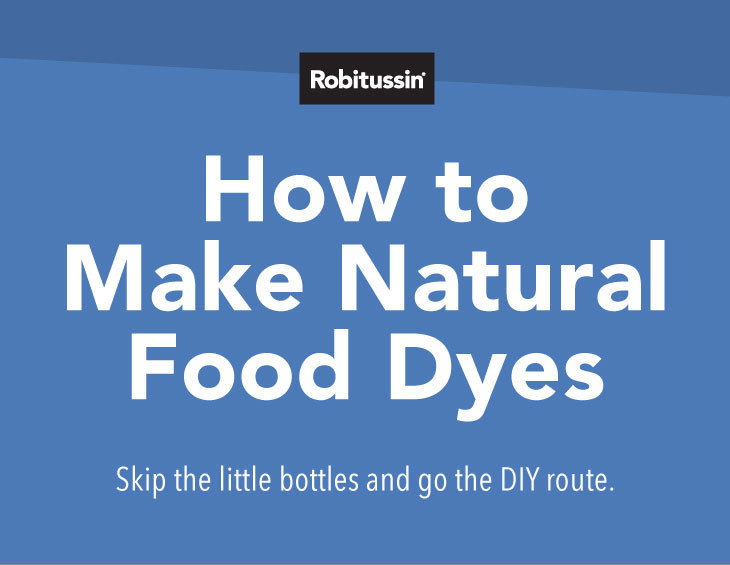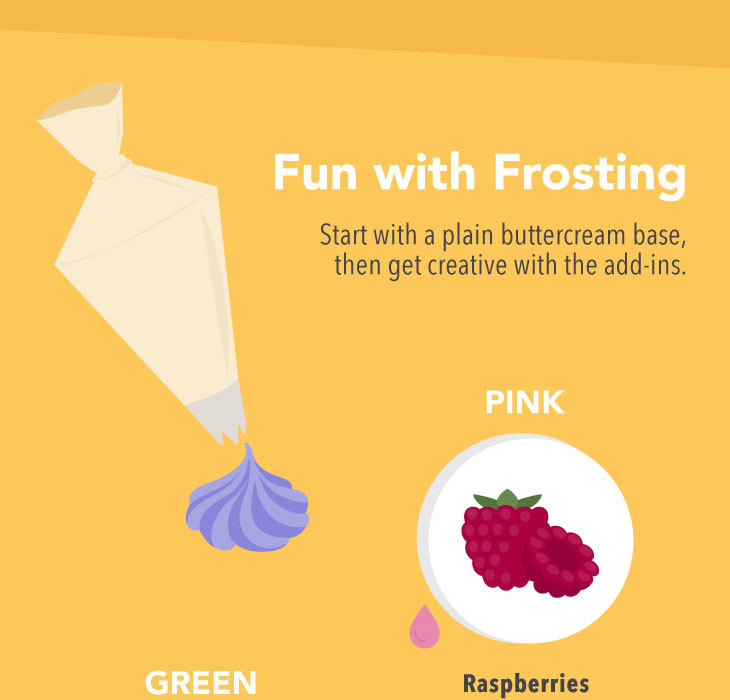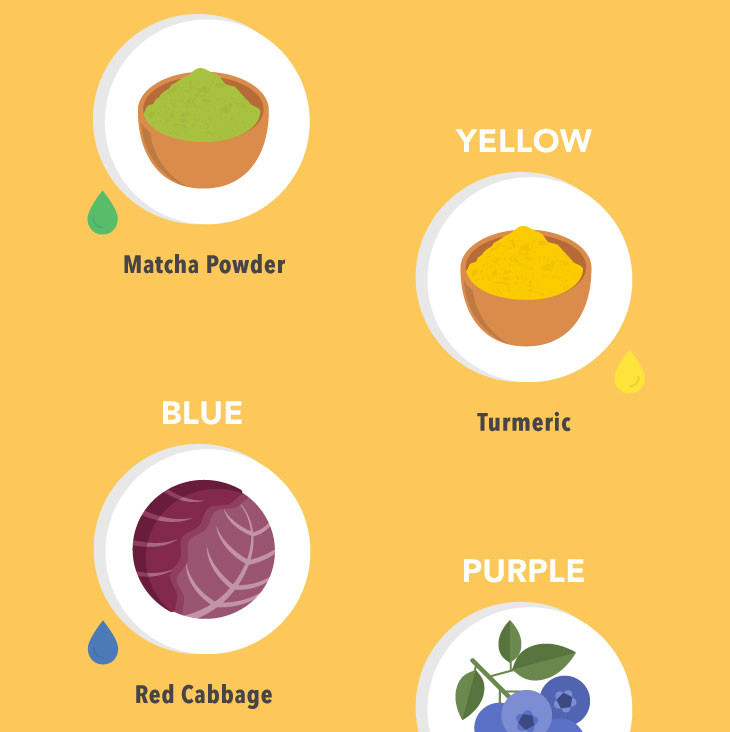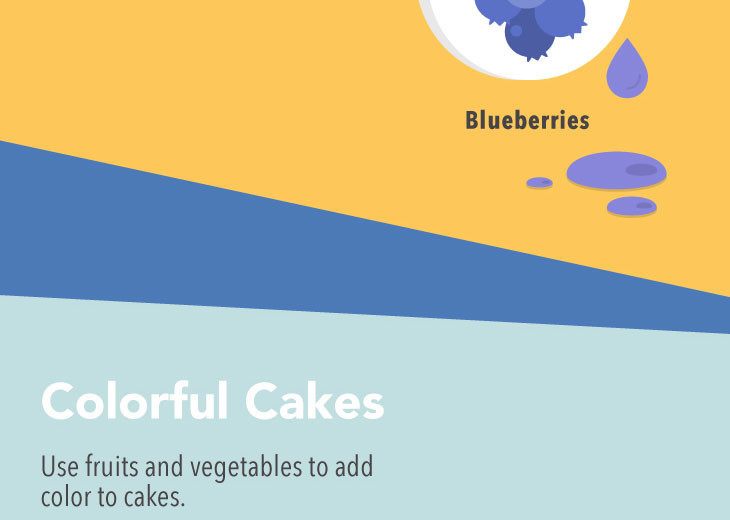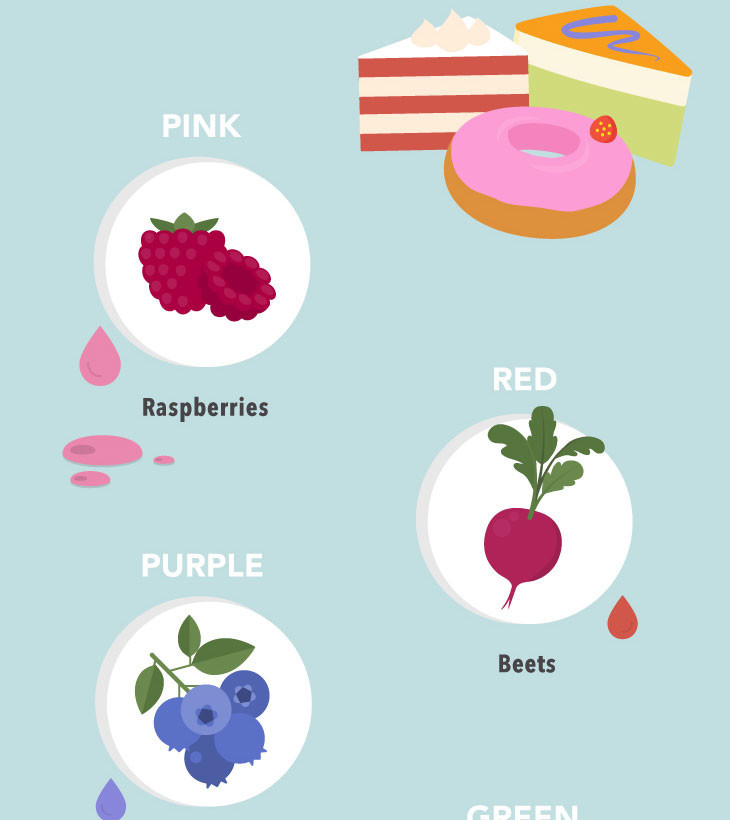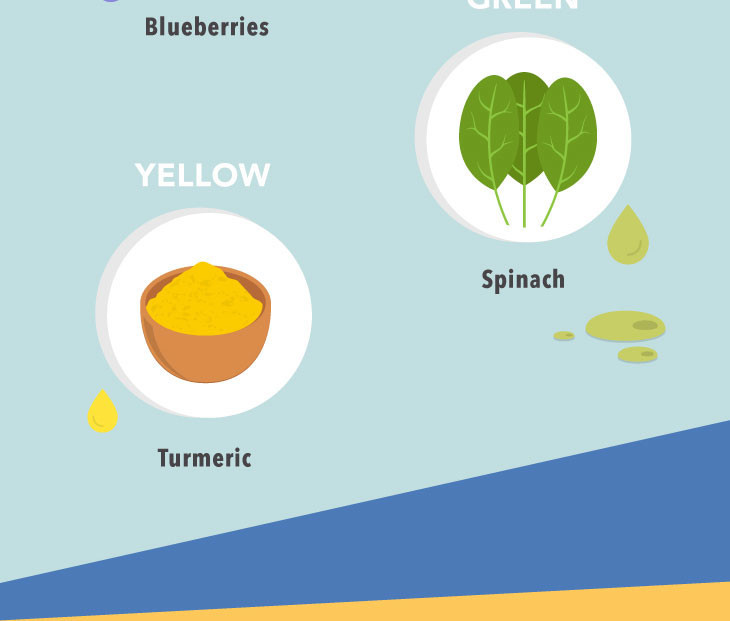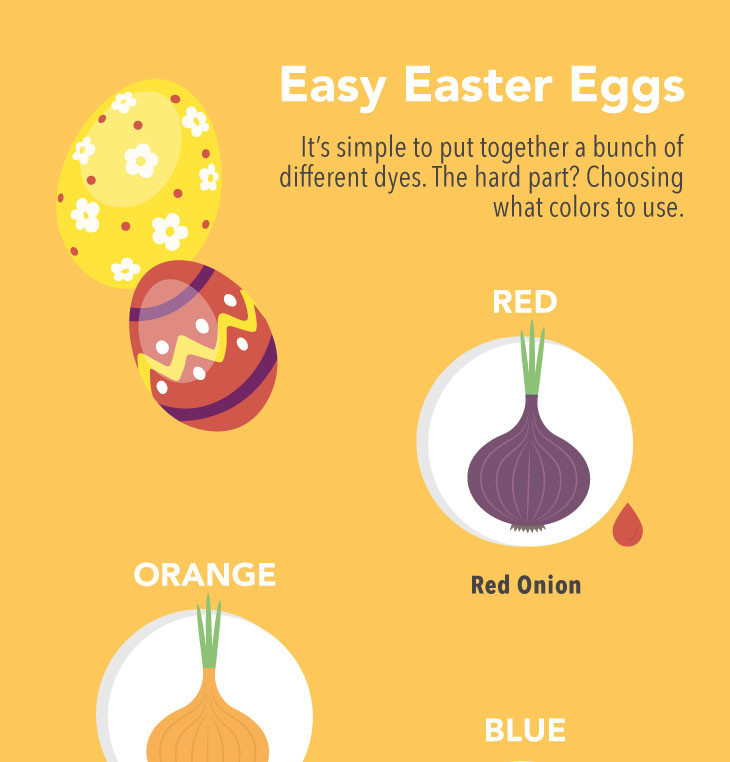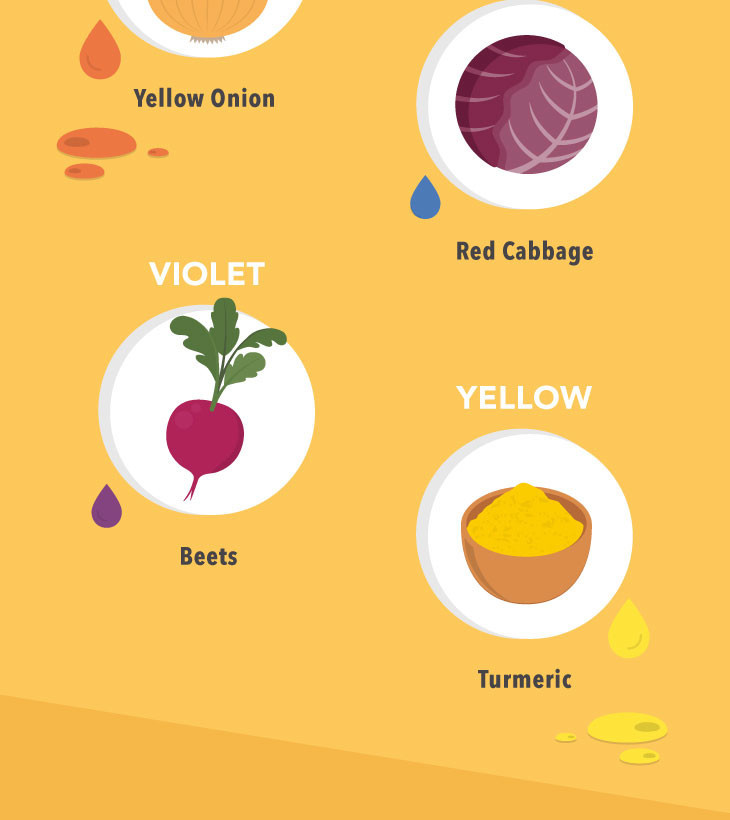 Fun with Frosting
One of the best parts about decorating a cake is deciding what color frosting you want to use. Start with a plain buttercream base, then get creative with the add-ins. You can use raspberries or beet juice for a pink frosting (pro tip: a little beet juice goes a long way), blueberries to get purple, and with a little work, you can coax a blue dye out of red cabbage. For green, use matcha, and turmeric for a cheery yellow. When making your own frosting, start slow with the dye—you can always build up the color. For more information on how to do it, go here.
Making cookies? Start with a basic white icing recipe, then use juice concentrates for a pop of color. Cranberry, orange, and Concord grape concentrates will give you pink, pale orange, and pastel purple, respectively.
Sparkling Sprinkles
If dessert isn't done until you sprinkle something on top, make your own natural decorating sugar: Sanding sugar (also known as sparkling or coarse sugar) is combined with a teaspoon of frozen juice concentrate for a sparkling substitute for sprinkles.
Colorful Cakes
When you want the inside of your baked goods to look as colorful as the outside, there are natural ways to add eye-catching hues. The main thing to keep in mind when using natural food dyes to color cakes is that often, you will be adding a little flavor along with the color. But that often can be a good thing! For example, blend up some raspberries for a pretty pink food dye with a fruity flavor that's ideal for cupcakes. (You can also use some raspberry puree for a complementary raspberry frosting.) Similarly, you can use pureed blueberries for purple cakes.
If you're not a fan of berries, you can go the vegetable route: Beets add fiber and a rich red color to baked goods. They pair especially well with chocolate in these chocolate-beet cupcakes. And spinach can be cooked, blended, and strained for a natural green. Alternatively, you can use natural powders to achieve colorful shades: spirulina powder (available at health food stores) makes green, too; turmeric makes yellow and orange; and beet powder makes red without a strong beet flavor. For more information on natural color combos, go here.
Easy Easter Eggs
It's simple to put together a bunch of different dyes to dip your eggs in. The hard part? Choosing what colors to use. Your natural food-dye faves, beet, turmeric, and red cabbage, make violet, yellow, and blue, respectively. You can also use skins from red or yellow onions to create natural coloring. Follow the instructions here to learn how to make natural dyed eggs.
Find other great health and wellness stories at
EatingWell.com/Strive
.