Nutrition

7 Fun Ways to Use String Cheese
String cheese is probably one of your kid's favorite snacks, and with good reason. What can be more entertaining than peeling off strips of cheese and eating them? It's a nutritious choice, too, delivering protein and calcium in every string. But if you happen to have a surplus of the cheesy sticks in your refrigerator, you might be itching for creative ways to use them up. Here are fun ways to add them to your meals all week: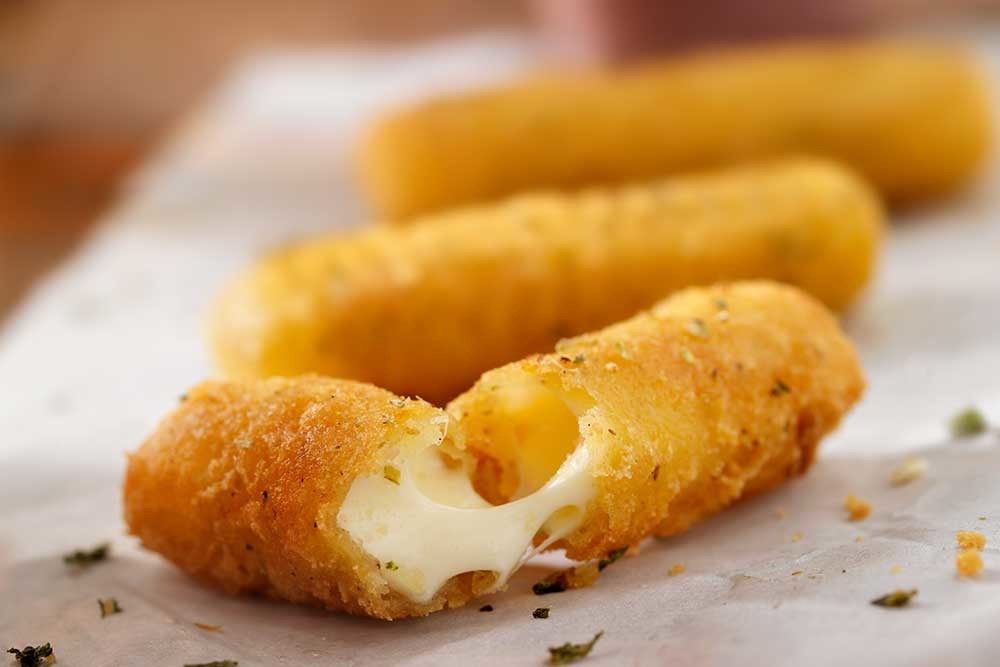 Make healthier homemade mozzarella sticks: Your favorite restaurant appetizer is super-easy to make at home. Start by cutting each stick in half and popping it in the freezer for 30 minutes or so. Then dip each piece in flour, a bowl of beaten eggs, and some seasoned breadcrumbs. Repeat the dips in the eggs and breadcrumbs, then freeze for 15 minutes. Place the sticks on a foil-lined baking sheet, spray with cooking spray, and bake at 425 degrees for five to eight minutes on each side. Dip in pizza sauce and you're good to go.
Have a surprise cheesy center in a meatloaf: The next time you're pulling together a healthy turkey meatloaf for dinner, hide a few pieces of string cheese inside. They'll be nice and melty when you cut into the meatloaf.
Stuff it into homemade pizza crusts: When rolling out homemade dough to make pizza, place pieces of string cheese along the edge and roll the crust over them. Then top the pie (we love this Brussels sprouts and pepperoni pizza) and bake like normal.
Fill pasta with it: Whether you're making stuffed shells or manicotti, string cheese is an easy way to fill the noodles before topping with sauce and baking.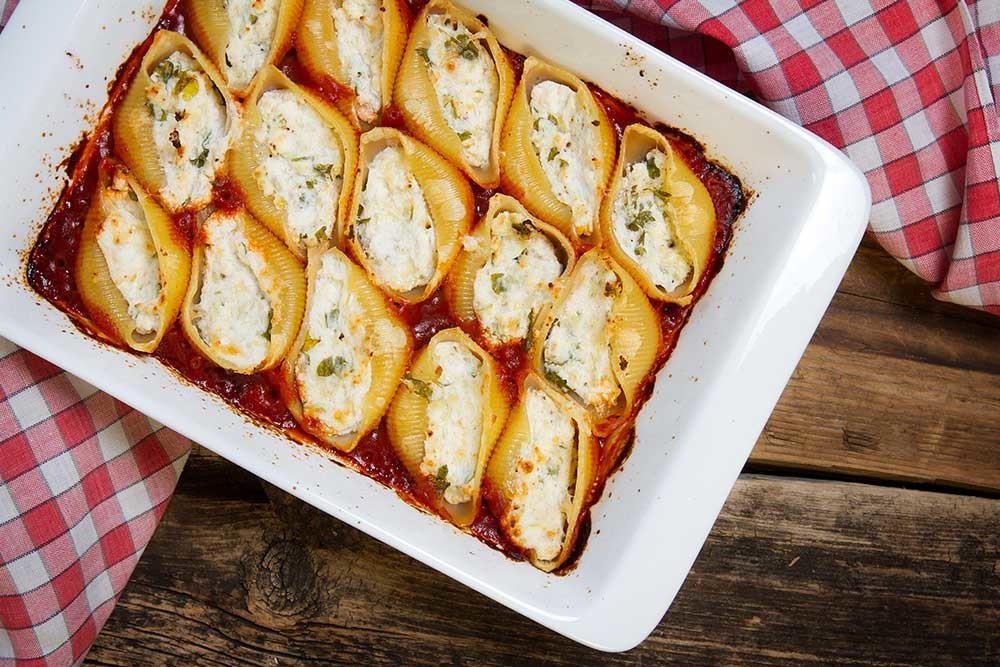 Turn them into cheesy roll-ups for your kid's lunch: Wrap a string cheese in deli meat, like ham or turkey, and cut into bite-size pieces. These bites are the perfect addition to a fun, bento box-style lunch.
Use them as filling in your grilled cheese: Soften a few pieces of string cheese slightly by microwaving them for a few seconds (on a plate, not in the wrapping). Take a slice of whole-grain bread, put a slice of another cheese on it—cheddar or provolone work great—then string some mozzarella on top of that. Finish with another slice of cheese and the other piece of bread. Cook the sandwich in a skillet with a little butter, and you have one gooey grilled cheese.
Create snack skewers: Take chunks of string cheese and thread them onto a small wooden skewer along with veggies like baby tomatoes, pieces of bell pepper, and broccoli florets. Kids can put together this snack themselves!
Get more great health and wellness stories at EatingWell.com/Strive.