Nutrition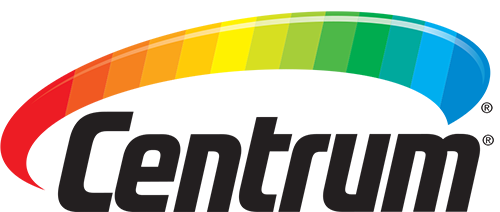 How to DIY Healthier Versions of Your Favorite Fast Foods
Hitting the drive-through on your way home might be one of the easiest ways to get dinner on the table, but it's not doing you or your family any favors. A recent study from the U.K. looked at the diets of 1,948 children who were 9 and 10 years old and found that children who ate takeout more often had higher risk factors for developing diabetes, heart disease, and obesity. When the researchers looked at what the kids were eating, they found that the takeout meals had more calories and fat than home-cooked lunches and dinners.
What's a parent of a chicken nugget-loving kid to do? Make nutritious, fast food-inspired meals at home! That simple switch can keep both kids and parents happy and healthy. And to make sure you get your nutrients, too, consider adding a daily multivitamin like Centrum to your own daily regimen. Ready to reboot your eating habits? Here are some recipes to get you going:
Chicken nuggets: You don't need to deep-fry chicken to get it nice and crunchy. As this cornmeal-crusted chicken nuggets recipe proves, a quick toss in cornmeal can do the trick without the grease. Even better: You know you're serving actual pieces of chicken, instead of some hard-to-identify breaded mystery meat.
Chinese takeout: Everyone loves opening up a carton of lo mein, but greasy noodles are often lacking in the vegetable department. This healthier edamame lo mein combines whole-wheat spaghetti, edamame, and vegetables like red peppers and carrots to give you flavor without as much fat.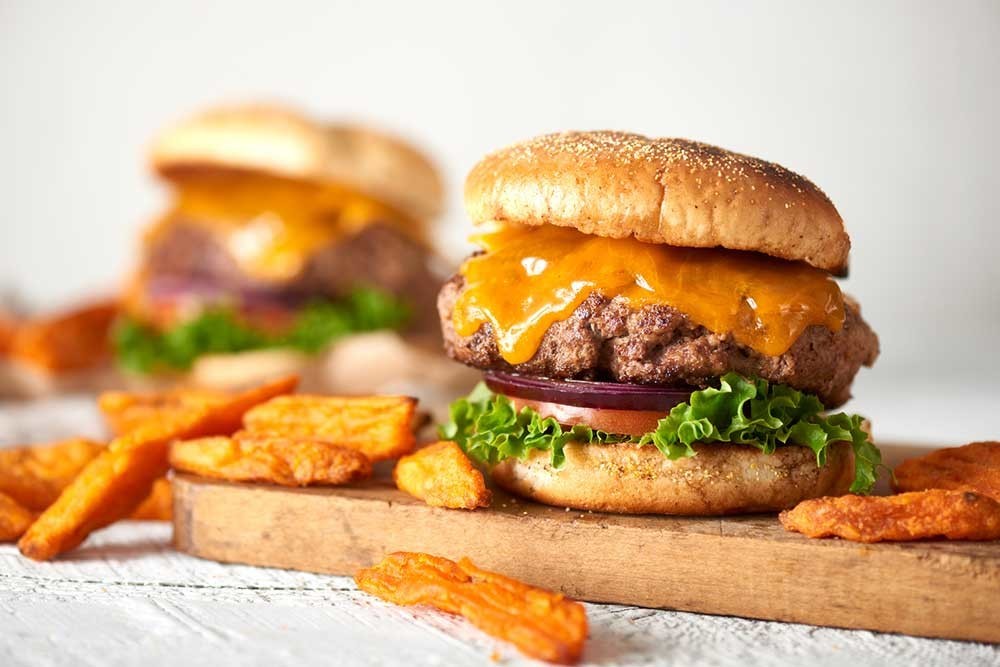 Burger and fries: Making the burger yourself means you can control how lean the ground beef is in the patty. This classic hamburger recipe gives you all the flavor of a fast-food burger—complete with a delicious sauce. Pair it with fries for a classic combo (these oven-baked sweet potato fries are a crowd-pleaser).
Fried chicken sandwich: As this chicken sandwich recipe shows, a coating of panko breadcrumbs is enough to make a chicken breast super-crunchy—even if you're just cooking it in some olive oil in a pan. Finish it off with pickles and low-fat mayonnaise to mimic your favorite fast-food version, or get creative and use a crunchy Buffalo wing-inspired slaw as the topping.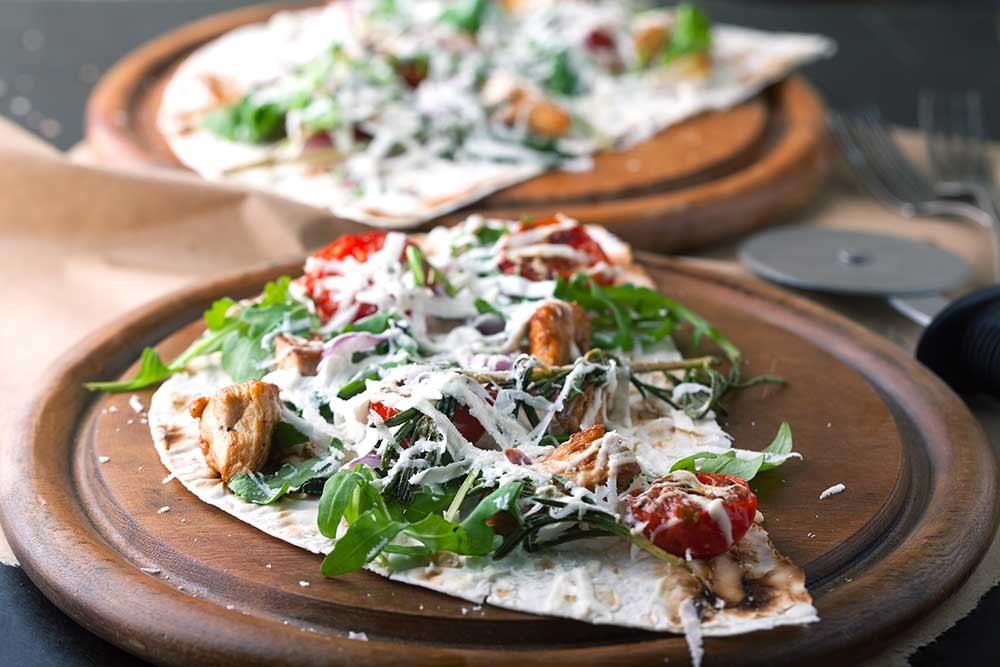 Pizza: The best thing about making pizza at home is that you can usually do it faster than it takes to have a pie delivered. Take that speediness to a whole new level with these toaster-oven pizzas. A whole-wheat tortilla is used for the crust and everyone can choose exactly what they want as toppings.
Find other great health and wellness stories at EatingWell.com/Strive.