Nutrition

How to Bake With Substitutions for Food Allergies
Baking delicious goodies for and with your kids is one of the most fun parts of parenting. But when your little one has a food allergy, that simple act can be a lot harder. According to Food Allergy Research & Education, almost 6 million children have food allergies—that's one out of every 13 kids. But there's no reason to keep the oven off just because your kid has an allergy. With so many alternative ingredients available these days, it's easy to bake all your favorites without using wheat, eggs, or dairy.
A few things to note: First, if you're subbing ingredients in a recipe, you should pay closer attention to the oven than usual; you may need to adjust the baking time or temperature slightly. Second, measuring ingredients by weight (using an inexpensive kitchen scale) is more accurate than volume measurements in all baking and is a particularly good idea when you're replacing ingredients in a recipe. If your recipe provides weights, use them. Finally, make sure to read the packaging of any replacements carefully before you buy them to make sure they don't contain any ingredients your child cannot tolerate.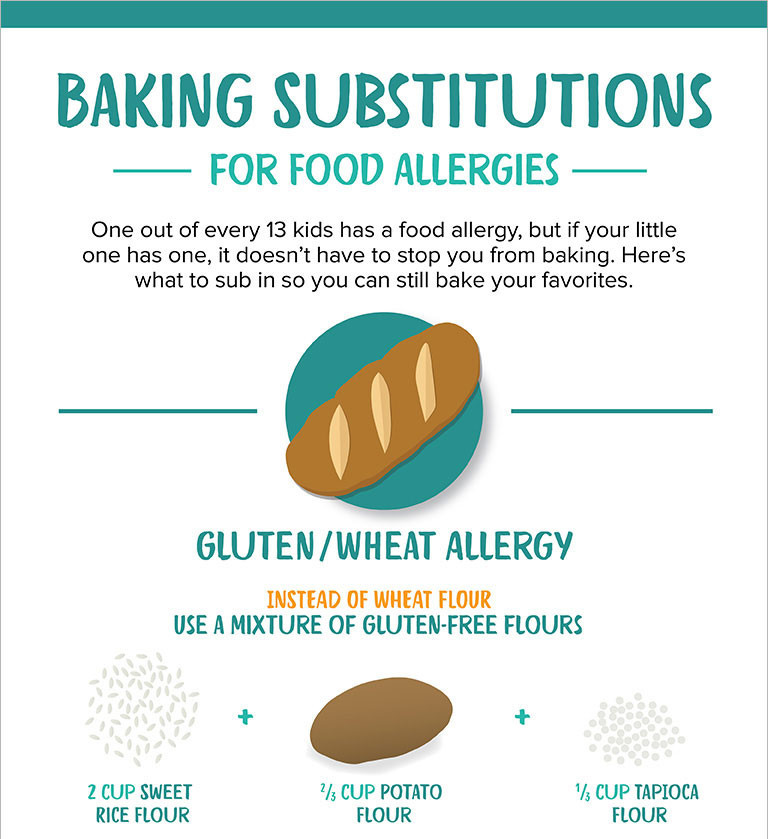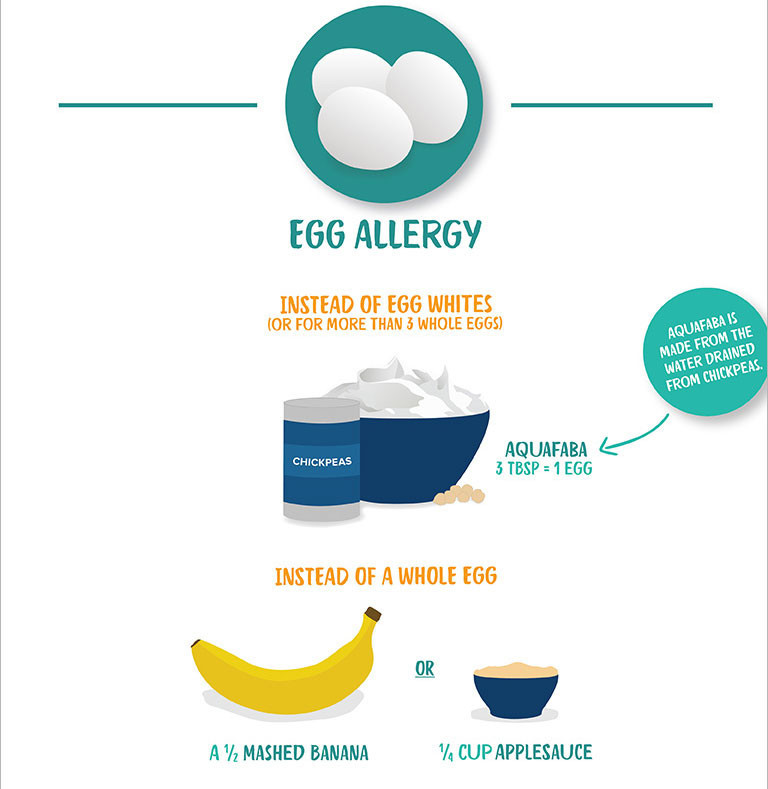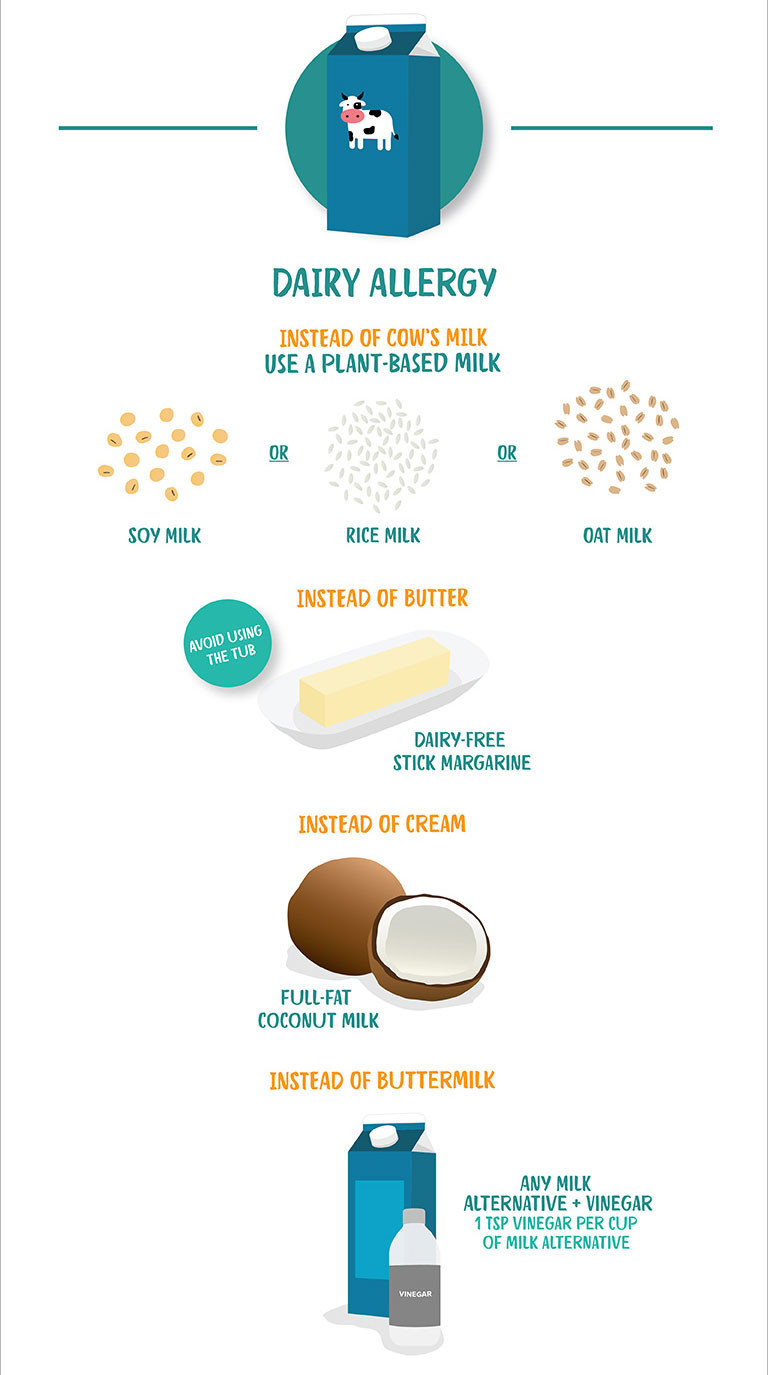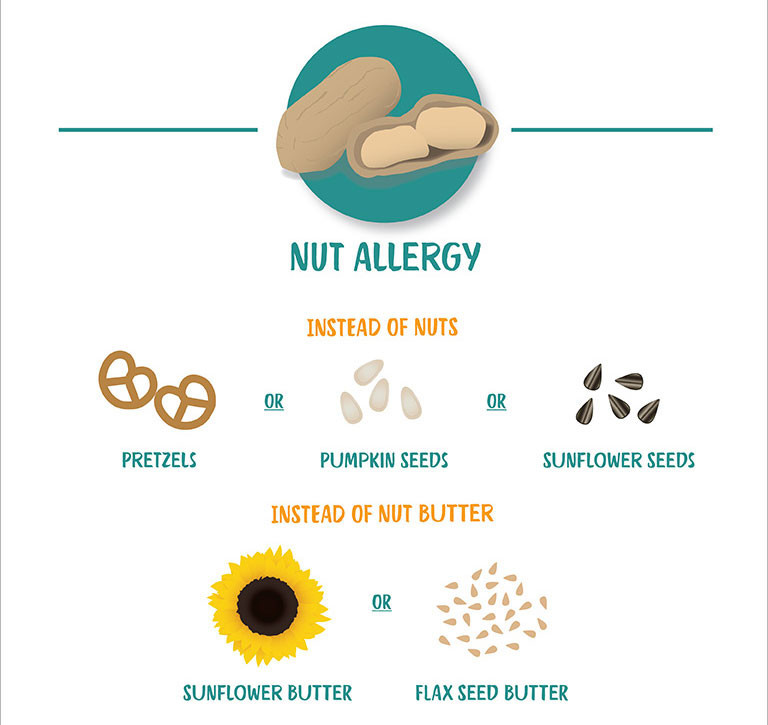 Instead of wheat flour, use: a mixture of other flours. A blend of gluten-free flours often works better than using just one. To replace 3 cups regular flour, try 2 cups sweet rice flour, 2/3 cup potato flour, and 1/3 cup tapioca flour. You may also need a binder like xanthan gum.
Instead of a whole egg, use: ½ medium banana, mashed, or ¼ cup applesauce. Just remember that if a recipe calls for more than three eggs, using a substitute might not work—the end result just won't have the right consistency. Also: Keep in mind that packaged egg substitutes found in the refrigerated section of the grocery store still contain eggs, so steer clear of them.
Instead of egg whites, use: aquafaba. It might sound strange, but the liquid that comes in a can of chickpeas (called aquafaba) can be whipped up just like an egg white. It can mimic a meringue (whip it for 10 to 15 minutes) or can replace eggs as a binder (just whip it up until it gets foamy). Use 3 tablespoons of the foamy aquafaba instead of an egg or 2 tablespoons to replace a single egg white.
Instead of butter, use: dairy-free margarine. Make sure to use the stick kind instead of the tub kind, since it will have less water and more fat, making it better for baked goods.
Instead of cow's milk or buttermilk, use: a plant-based milk. Plain soy milk can be used easily, but you can also opt for rice milk or oat milk. For buttermilk, just add 1 tablespoon vinegar for each cup of milk alternative.
Instead of cream, use: full-fat coconut milk. Just note that it will impart some coconut flavor, so it's best to use it in recipes where that coconut will complement the other flavors (say, with chocolate cake).
Instead of nuts, use: seeds or pretzels. They'll provide a nice crunch in granola bars and cookies. You can also use a seed butter, like sunflower seed butter, in place of a nut butter.
Get more great health and wellness stories at EatingWell.com/Strive.