Nutrition

Allergy-Friendly Alternatives for Your Kid's Favorite Treats
Researchers estimate that nearly 1 in 13 children has food allergies, and the most common food allergens in the U.S. are foods you probably encounter every day: milk, eggs, peanuts, tree nuts (think: almonds, coconuts, hazelnuts, walnuts, etc.), wheat, soy, fish, and shellfish. When it comes to preparing treats for a child's birthday party or weekend playdate, you're probably used to asking their parents if there are any allergies you need to be aware of. That's why we've come up with allergy-friendly alternatives to some of your kids' favorite sweet treats.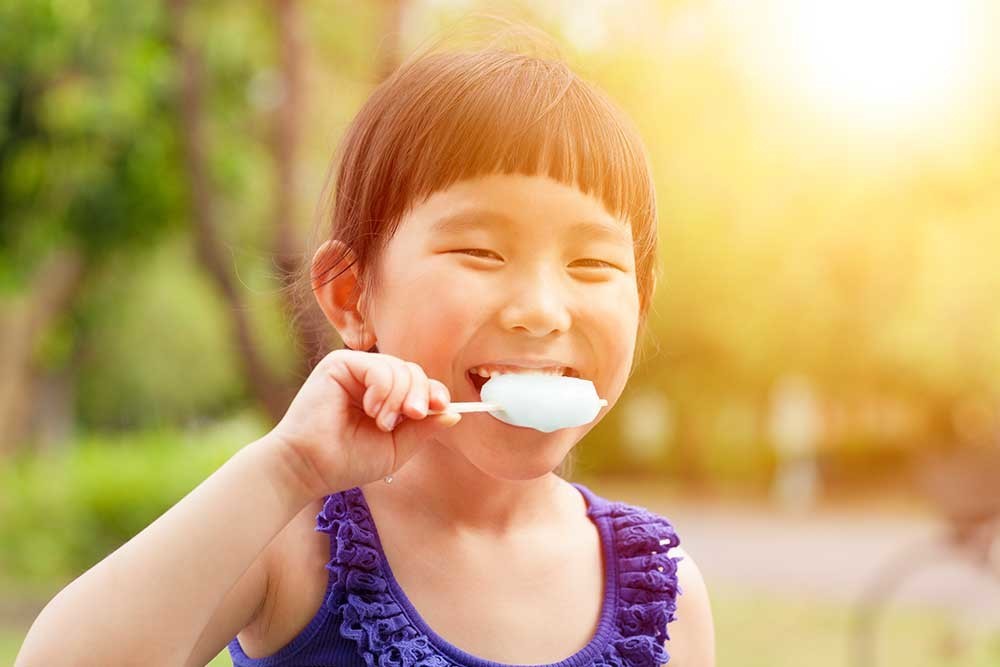 If They're Allergic to Milk or Dairy…
Instead of ice cream, try fruity ice pops. Not only are ice pops delicious, they can be a fun DIY party activity if you stock up on molds. Oh, and did we mention they're packed with healthy fruit and juices too? Watermelon-Blueberry Ice Pops are super-refreshing, Cantaloupe Ice Pops are sweet and minty, and Blueberry-Shrub Lemonade Pops have an irresistible tang.
Instead of cookies, try macaroons. Cookies are a classic go-to party treat, but the butter in them means they're often a bummer for dairy-free kids. Here's an alternative that's just as yummy: macaroons. The key to the following recipes is to use a dairy-free dark chocolate whenever the recipe calls for chocolate. Airy Chocolate Coconut Macaroons benefit from a chocolate drizzle (and are also nut-free!), Chewy Chocolate and Pecan Macaroons are chewy and rich, and Mexican Chocolate Meringues are spiced up with a hint of cinnamon.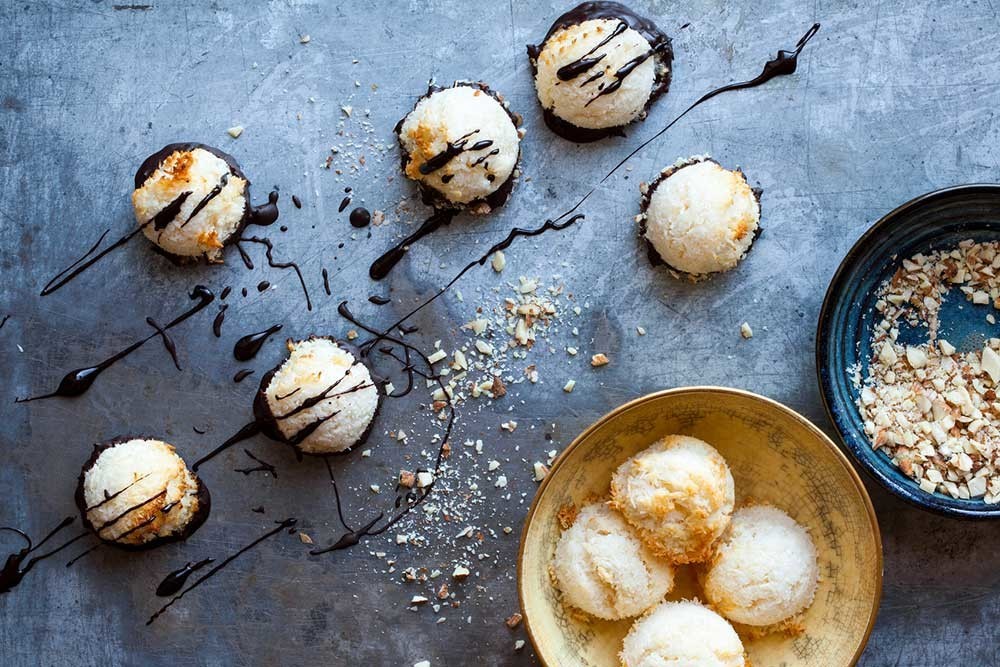 If They're Allergic to Eggs…
Instead of custard, try pudding. Your own daughter may love Boston cream pie, but custard is a no-no for people with egg allergies. Instead, turn to egg-free puddings, like this healthy "Chocomole" Pudding, which also sneaks in some avocado and dates, this Cocoa-Chia Pudding With Raspberries, or this Finnish Whipped Berry Pudding.
Instead of cake bites, try marshmallow bites. They say the best things come in small packages. And we say some of the best treats come in bite sizes. These Chocolate-Covered Berry Marshmallows are as good as cake—without the egg—and are easy for kids to grab and go, so they don't have to miss a minute of playing. You can also make your own marshmallows and make flavors as classic as vanilla, or as exciting as gingerbread or sage.
If They're Allergic to Peanuts…
Instead of peanut butter cookies, try snickerdoodles. If you're looking for a delicious alternative to the much-loved peanut butter cookie, consider making a gooey batch of snickerdoodles. They're 100 percent peanut-free (and other-nuts-free, too!), and they're sure to satisfy. Try these Spiced Snickerdoodle Cookies, Snickerdoodle Thumbprint Cookies, which feature a chocolate filling, or Reduced-Sugar Snickerdoodle Cookies.
Instead of peanut brittle, try chocolate bark. Chocolate bark will give you that same satisfying crunch as peanut brittle. All you'll need to get started is chocolate—and it's up to you what you mix in. S'mores Chocolate Bark is sure to be a hit, go gluten-free with a Salted Caramel Chocolate Bark, or if the kids have a more grown-up palate, try this Papaya and Chile Chocolate Bark. Use a dairy-free dark chocolate to avoid milk allergies, too.
If They're Allergic to Wheat…
Instead of cake, try pavlova. Airy pavlovas are as impressive as cakes, but they have none of the flour. This Lemon Pavlova has a velvety lemon curd topping, while Pavlovas With Cranberry-Ginger Sauce are tart and sweet. For a more bite-size option, click here for meringue recipes.
Instead of brownies, try flourless chocolate cake. Flourless chocolate cake is a scrumptious option for all the chocolate lovers out there, and it's sure to please any gluten-free folks at your house. For a recipe that promises a crisp outer layer with a fudgy inside, check out this Flourless Chocolate Cake. If you want to venture beyond plain chocolate, try this moist and dense Pumpkin-Chocolate Torte, or for a dessert for the adults, try this Chocolate-Covered Almond Cake (just make sure no one is allergic to tree nuts).
Find other great health and wellness stories at EatingWell.com/Strive.