When you're cooking every meal at home, it's easy to get stuck in the same breakfast, lunch, or dinner routine, especially if you're shopping less and not stocking up on produce every week. But frozen vegetables are just as delicious as fresh ones, especially if you know how to prepare them like a pro. So we asked our own EatingWell editors to create seven delicious and easy-to-make meals using Green Giant frozen veggies and some essential pantry staples. Not only do these mealtime solutions come together quickly, but our editors also suggest a variety of substitutions in case you don't have specific ingredients on hand.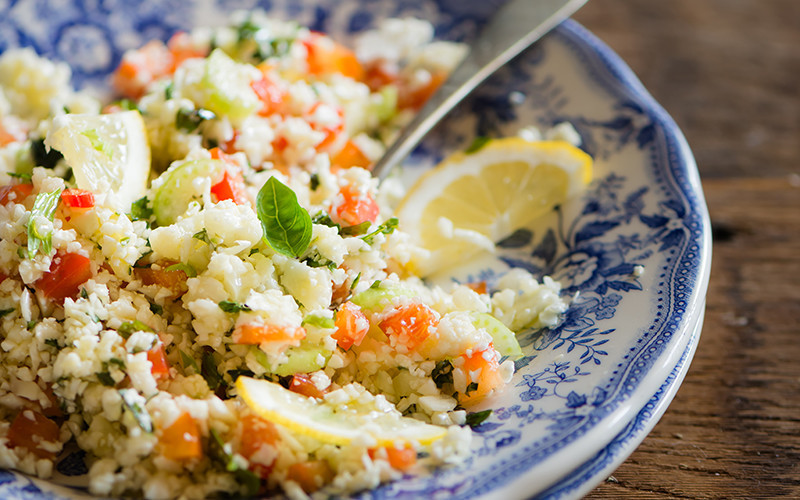 Cauliflower Tabbouleh
"I just used [Green Giant riced cauliflower] this week to make tabbouleh that we ate with falafel (subbed the riced cauliflower for bulgur). I had a bunch of parsley left over from recipe testing, but you could use any green—just finely chop. Add lots of lemon, olive oil, ground cumin, salt, and pepper. I didn't have any [fresh] tomatoes but had some in the freezer that I had roasted this summer (sun-dried tomatoes would work here as well). I had half a cucumber, so that went in too."
- Carolyn Malcoun, Food Features Editor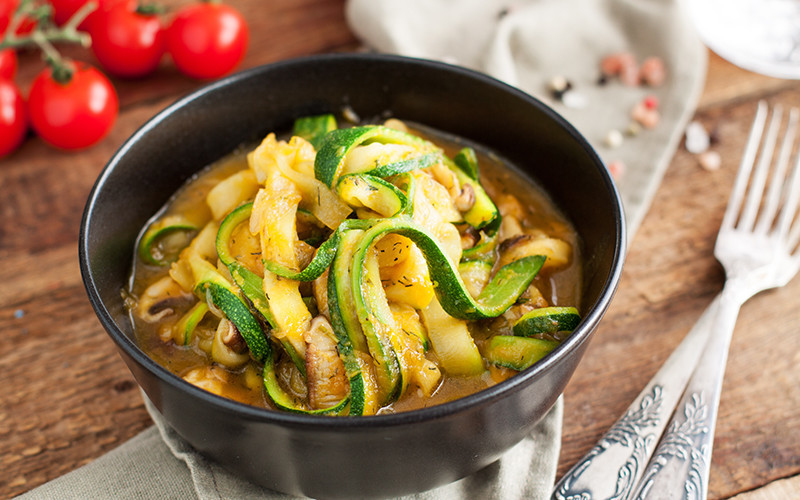 Spicy Coconut Zucchini Noodles with Chicken
"Cook Green Giant zucchini Veggie Spirals in a tomato and coconut milk broth with vegetables, greens, and chicken. Spices could include turmeric, paprika, cayenne, ginger, and garlic, and it would go well with pita or roti. This dish is flexible and could include a variety of different vegetables (frozen or fresh) as well as canned chicken instead of raw. The majority of ingredients are shelf-stable."
- Jessica Ball, M.S., R.D., Assistant Digital Nutrition Editor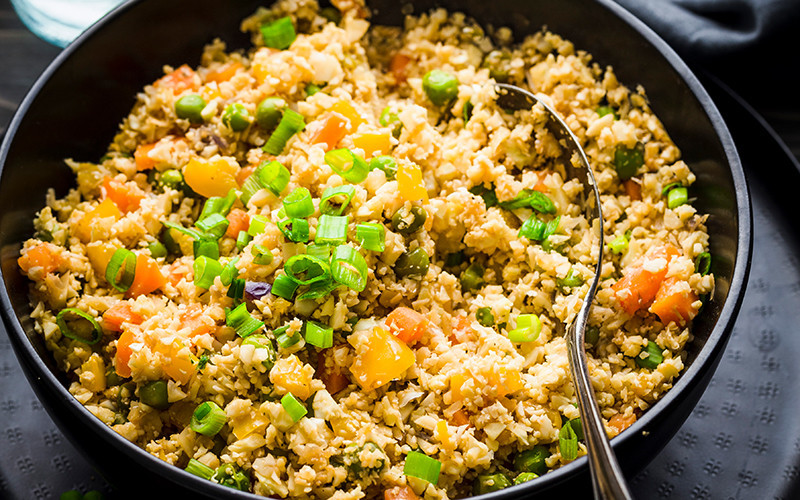 Fried Rice
"Fried rice is a super easy and flexible meal in our house. We blend Green Giant riced cauliflower with regular rice, add other vegetables (whatever fresh or frozen veggies we have on hand), a few scrambled eggs, and soy sauce. It's similar to this Easy Fried Rice recipe, but we typically wing it. Everyone in my house loves it—it's quick, full of veggies, and makes delicious leftovers."
- Lisa Valente, M.S., R.D., Senior Digital Nutrition Editor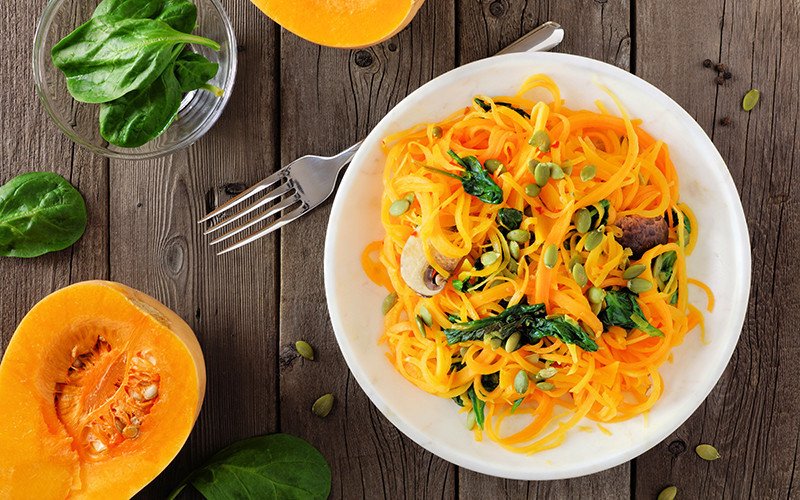 Butternut Squash Noodles with Veggies and Beans
"Sautéed with onion, garlic, whatever veggies you have (like mushrooms and spinach), and a can of white beans, these Green Giant butternut squash Veggie Spirals make for a veg-heavy dinner that satisfies. Season with salt, pepper, and some dried thyme or Italian seasoning, and dinner is done."
- Victoria Seaver, M.S., R.D., Senior Digital Meal Plan Editor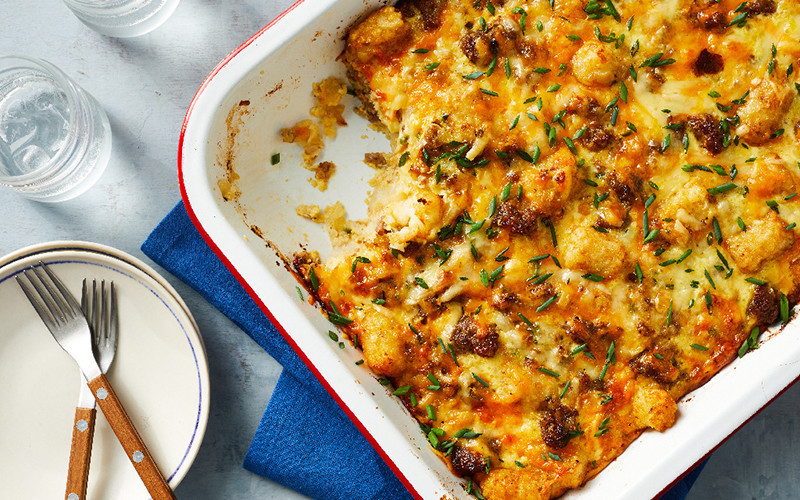 Veggie Tot Breakfast Casserole
"Line the bottom of a 9x13 baking dish with Green Giant Broccoli & Cheese Veggie Tots, then stir together a custard of eggs, milk, scallions, cooked sausage or bacon (optional), salt, and pepper. Pour the custard over the tots and top with shredded Cheddar. Bake at 350F, covered for 25 minutes, then uncover and continue baking until bubbly around the edges, about 25 minutes more. This could also be assembled the night before and cooked in the morning."
- Breana Killeen, M.P.H., R.D., Test Kitchen Manager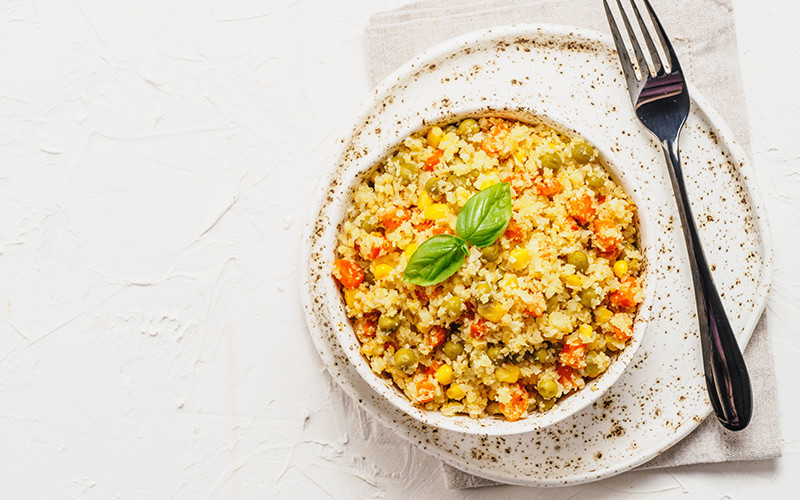 Cauliflower Grain Bowl
"I'm a big fan of grain bowls, and the Green Giant Riced Veggies Cauliflower Risotto Medley would stand in so well for grains in all sorts of dishes, amping up the veggie content in your dinner. This would be perfect for our Greek Cauliflower Rice Bowls with Grilled Chicken, for example. Or for a vegetarian meal, serve these Roasted Mushrooms with Brown Butter & Parmesan over it. Add some nuts for protein and crunch!"
- Megan O. Steintrager, Digital Food Editor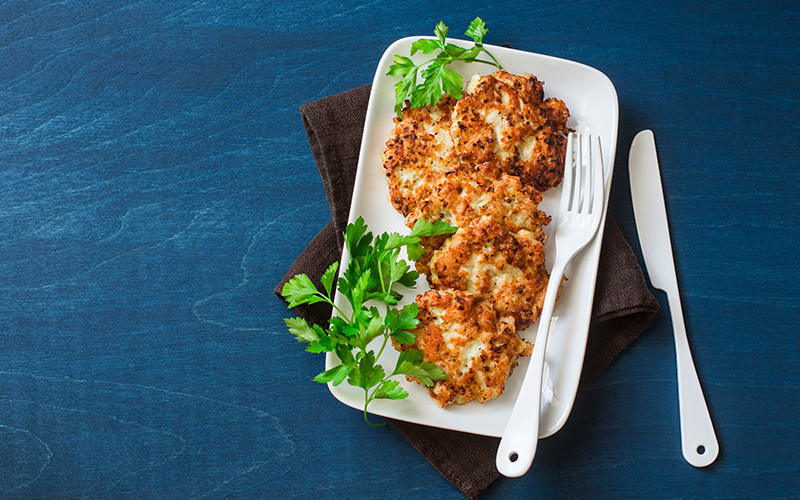 Quick Vegetable Fritters
"Thaw the Green Giant Riced Veggies Cauliflower Medley, then add a beaten egg and some breadcrumbs. Form the mixture into patties and pan-fry until crisp on the outside for quick vegetable fritters."
- Devon O'Brien, Senior Food Editor
These delicious and easy-to-make meals come together quickly with Green Giant frozen vegetables on hand!