SHARE
Subscribe to RSS
Healthier Copycat Recipes to Serve Up at Your Super Bowl Party
Unless my team is playing, the Super Bowl is all about the food. I want to be able to eat and serve foods that my friends will love, but are still healthier than your typical store-bought or takeout options, which can be sky-high in calories and sodium. Cooking at home means I get to control the ingredients and sneak in vegetables when possible. Everyone still gets to enjoy classic game-day eats, like guacamole, wings, chili, pizza and dip. Plus, if someone's eating gluten-free, vegan, Paleo or Whole30 style—they can still enjoy some of the spread. Here are my favorite copycat recipes with something for everyone to enjoy on game day.
Related: Best Healthy Super Bowl Recipes
Gluten-Free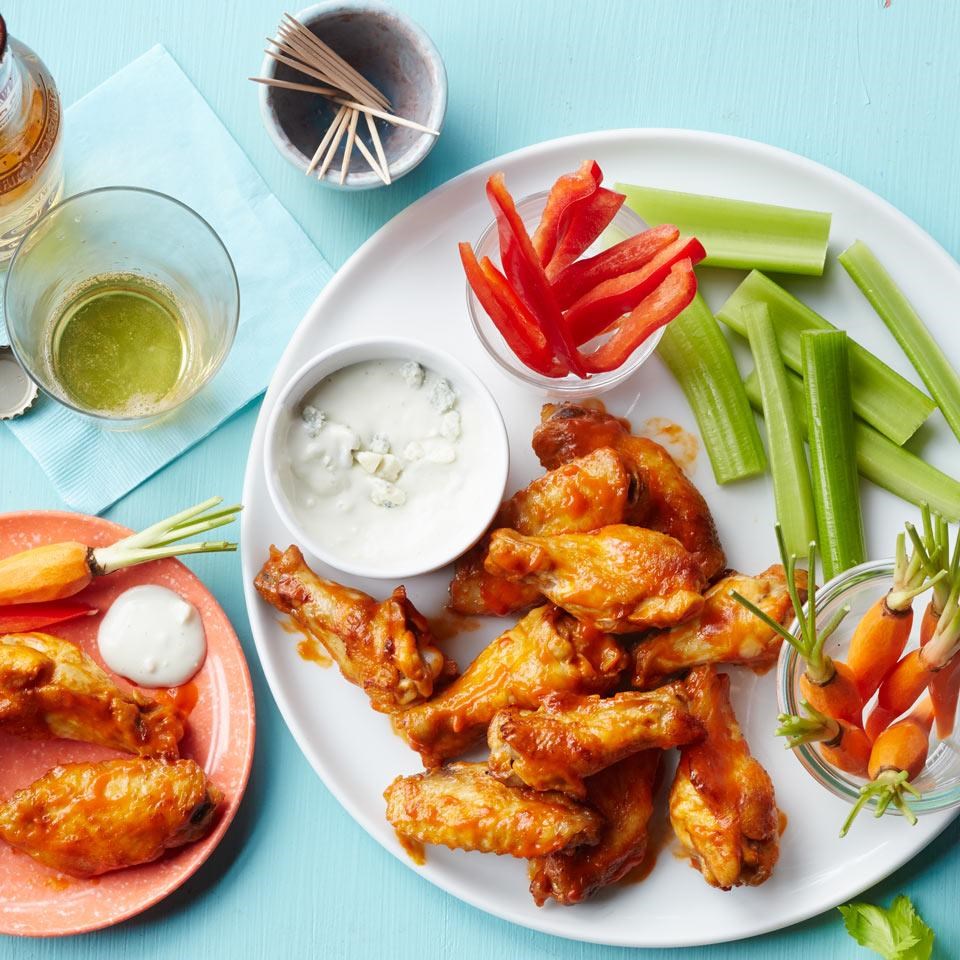 These baked wings not only save you in calories, but they also slash some major sodium: around 598 mg compared to traditional deep-fried wings. Get the recipe for these Soy-Lime Baked Buffalo Wings.
Whole30, Paleo, Vegetarian, Vegan, Gluten-Free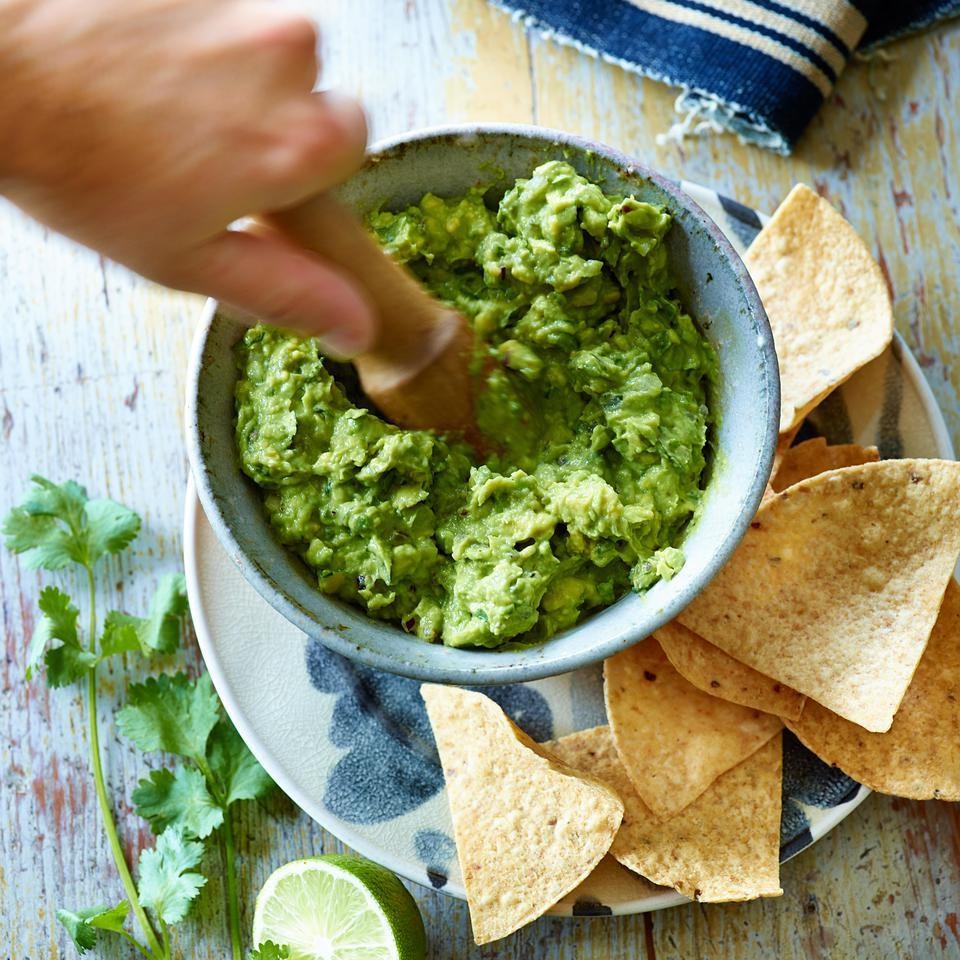 Avocados are a good source of heart-healthy fats. Serve with veggie dippers like red bell pepper, carrots, celery and cucumber and some tortilla chips. Get the recipe for Jason Mraz's Guacamole.
For a low-calorie guac try this Skinny Guacamole, which mixes in zucchini.
Gluten-Free, Vegetarian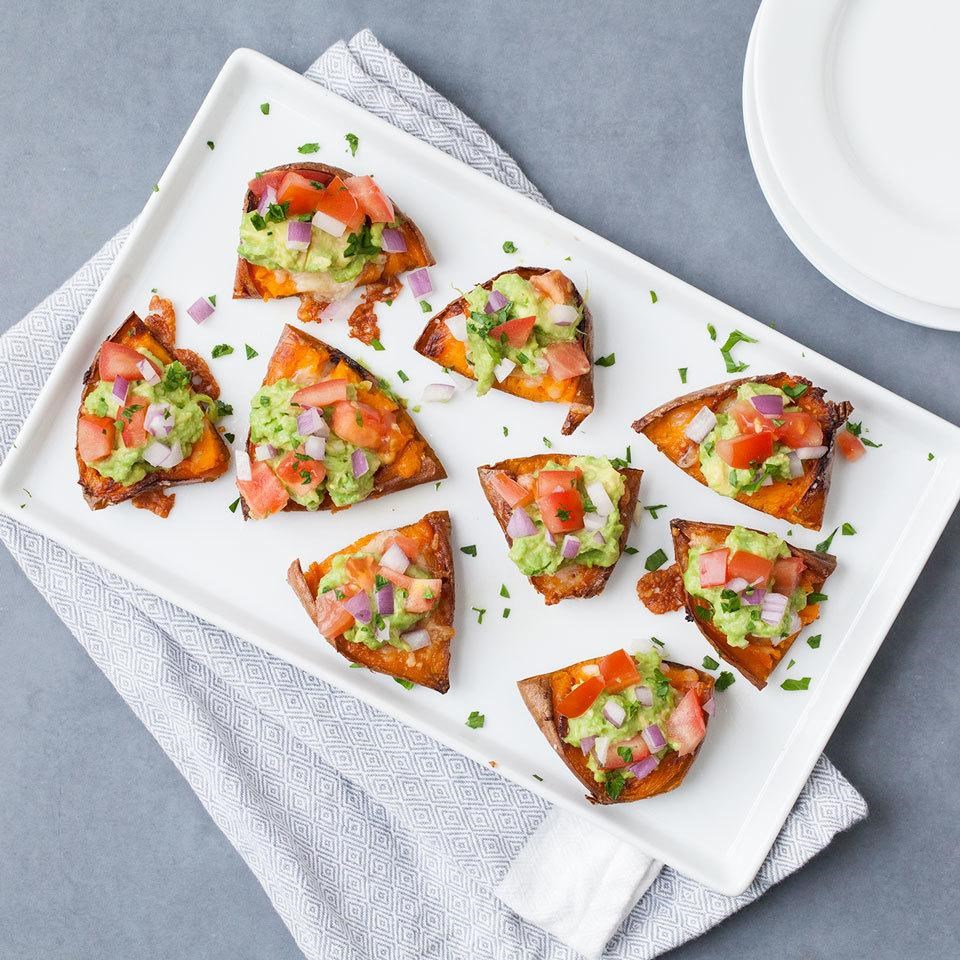 Three words: sweet, potato, skins. Skip the takeout or freezer version and make these healthy sweet potato skins that everyone is sure to love. Top them with cheese, guacamole and a little tomato, onion and cilantro. You could leave the cheese off to make these bites vegan, Whole30 and Paleo. Get the recipe for Sweet Potato Skins with Guacamole.
Vegetarian, Gluten-Free, Low Carbohydrate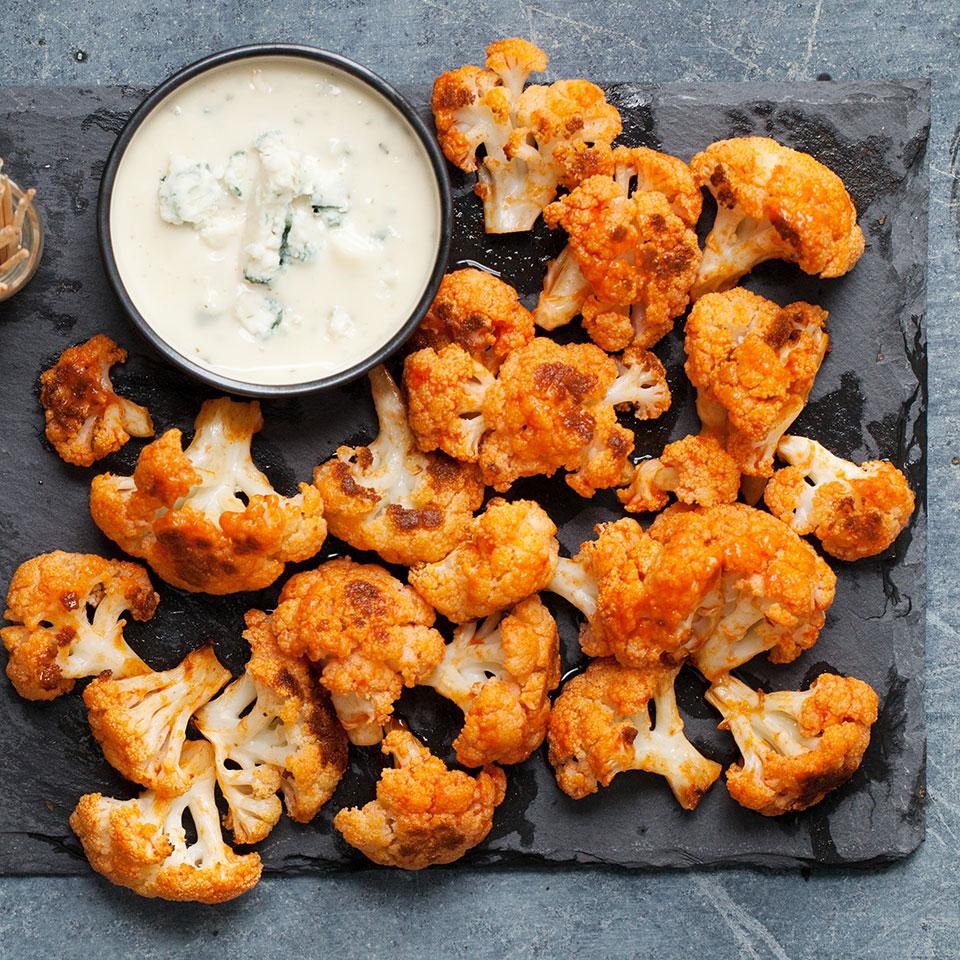 These spicy cauliflower bites are a delicious take on the game-day favorite, Buffalo wings. They are an irresistible way to serve up veggies at your party. Get the recipe for Sriracha-Buffalo Cauliflower Bites.
Vegetarian, Low Carbohydrate, Gluten-Free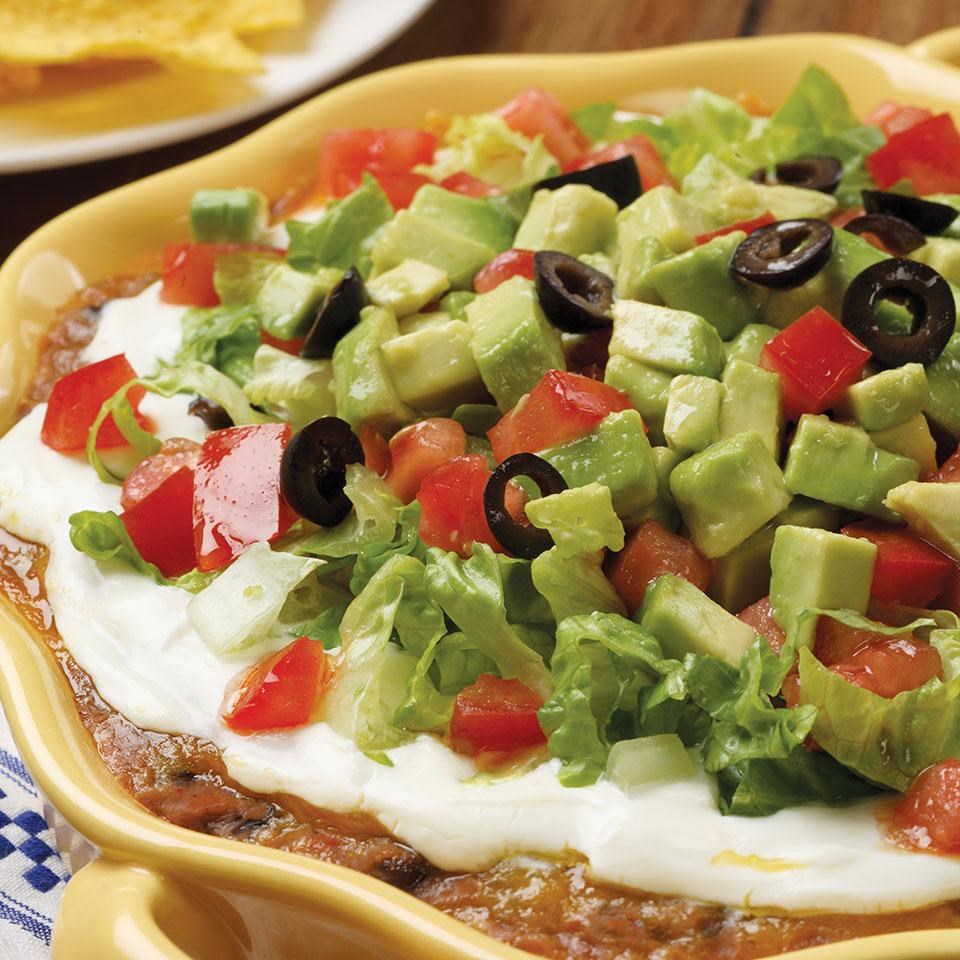 A classic 7-layer dip with a healthy twist. Here, we use black beans, fresh vegetables and reduced-fat sour cream to create a lighter yet satisfying dip. Get the recipe for Southwestern Layered Bean Dip.
Low Calorie, Gluten-Free, Vegetarian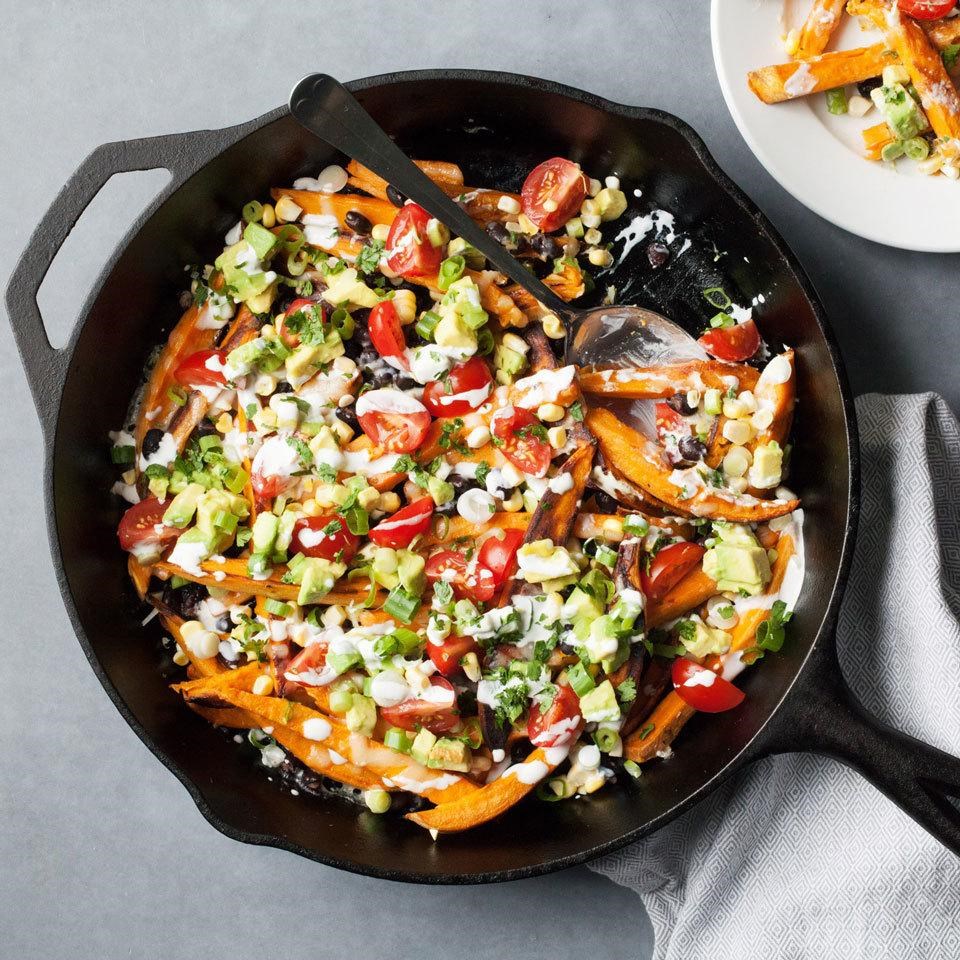 Swap in sweet potatoes for tortilla chips to make these gluten-free skillet nachos that are perfect for serving a crowd. The nachos are topped with a hearty dose of vegetables and baked until the cheese is melted and gooey. Get the recipe for Loaded Sweet Potato Nacho Fries.
Vegetarian, Gluten-Free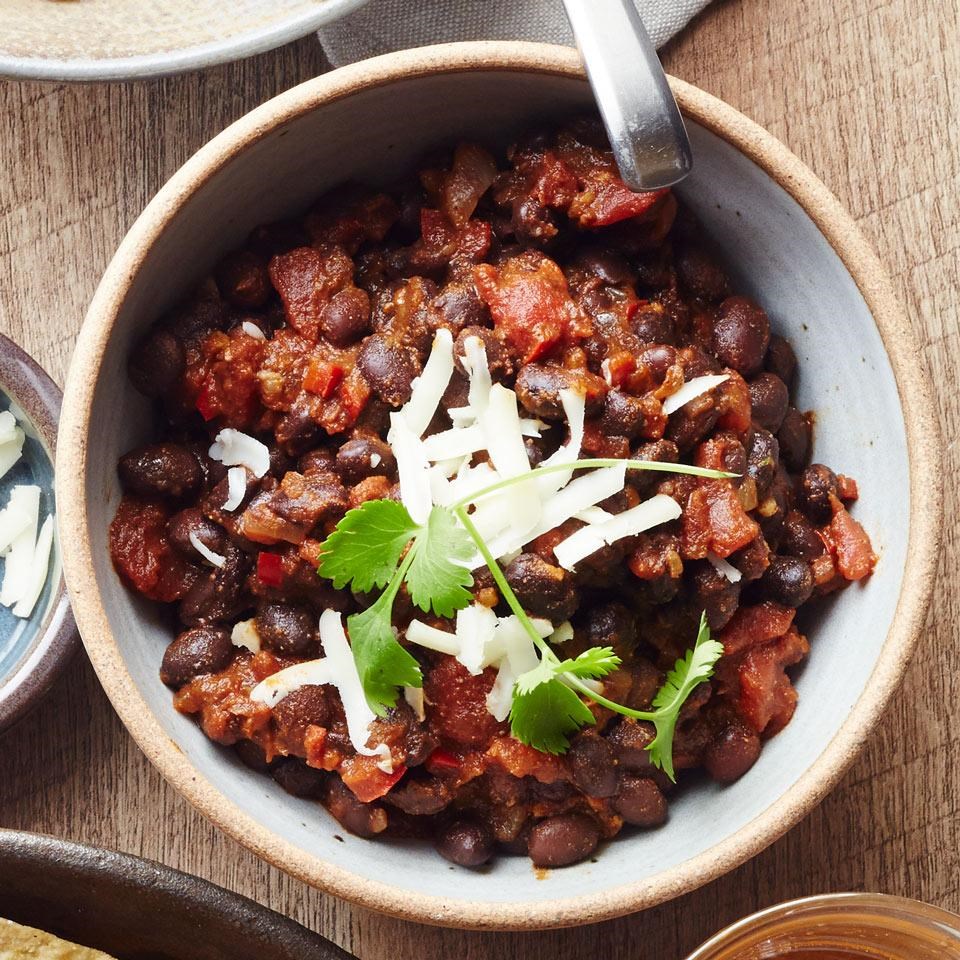 Ready in 30 minutes, this super-quick chili will please your vegetarian and omnivore friends alike. Get the recipe for Easy Vegetarian Chili.
Low Calorie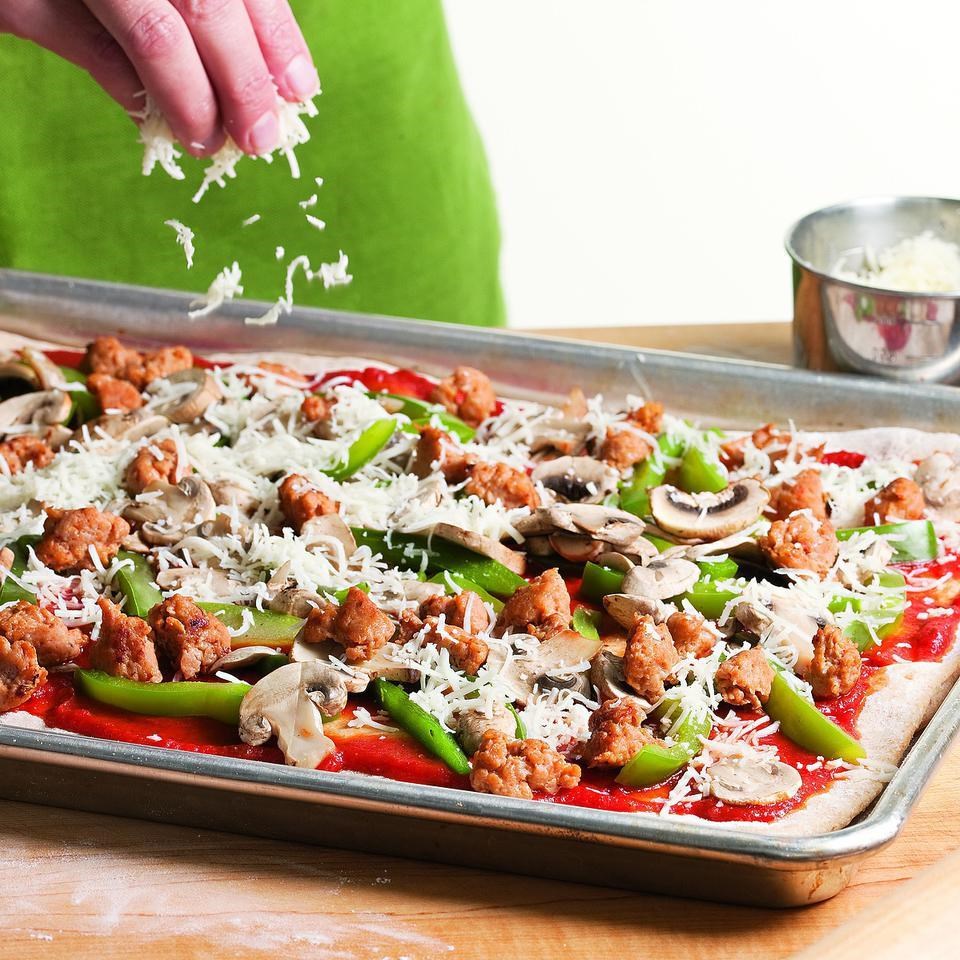 Prepare yourself for a delicious homemade pizza. Get a fiber boost from the whole-wheat crust and fresh veggies that top this pizza you can serve right out of the oven. Get the recipe for Sausage, Pepper & Mushroom Pizza.
If you're looking for a gluten-free option, try this Mediterranean Cauliflower Pizza.
Watch How to Make Buffalo Cauliflower Bites
TAGS: Lisa Valente, M.S., R.D., Healthy Cooking Blog

Lisa Valente is EatingWell's digital nutrition & news editor. She is a Registered Dietitian and completed her master's degree in Nutrition Communication at Tufts University. She loves tasting all the recipes from the Test Kitchen and geeking out over nutrition science. Follow along on Instagram and Twitter @LisaDValente
Tell us what you think: