SHARE
Subscribe to RSS
4 foods to help you quit smoking (and 3 that make it harder)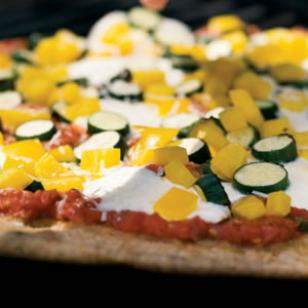 My sister is trying to quit smoking for good. I know it's really hard for her to kick the habit, so when I found out we were doing this piece in EatingWell Magazine that certain foods can help—or hurt—your chances of quitting, I knew I had to pass it on. Here's the scoop:
According to a study out of Duke University, these 4 foods make cigarettes taste terrible:
• Fruits
• Vegetables
• Dairy Products
• Noncarbonated beverages, such as water and fruit juice
These three foods make cigarettes taste better (avoid!):
• Meat
• Coffee
• Alcoholic beverages
Researchers can't explain why, but they think that foods may alter saliva production and temporarily change taste buds in a way that makes cigarettes more or less palatable.
Puff up your diet with more of the foods that can give you a leg up on quitting with these healthy recipes:
Fruit: Sweet fruit desserts ready in 15 minutes or less
Vegetables: Delicious recipes for cauliflower, cabbage, broccoli and more vegetables
Yogurt: Pina Colada Yogurt Parfaits, Citrus Berry Smoothie and more recipes with yogurt
Cheese: Veggie-loaded Garden Pizza, Caramelized Onion Lasagna and more recipes with cheese
Have you found any foods that make it harder or easier for you to quit smoking? Tell us what you think below.
TAGS: Michelle Edelbaum, Health Blog, Nutrition, Wellness
Michelle is the digital director for EatingWell. She puts her background in journalism to work at EatingWell.com to help deliver daily inspiration for eating healthy.
Michelle asks: Have you found any foods that make it harder or easier for you to quit smoking?
Tell us what you think: