Health's Blog
SHARE
January 23, 2017 - 9:20am
For kids and adults alike, the same old breakfast can start to feel a little boring. But without giving in to artificially-dyed rainbow bagels or some sort of breakfast "for one" that has three types of carbs and breakfast meats (you know the ones I'm talking about) how can you punch up your morning meal while still keeping it healthy? Start with the basic building block of a healthy breakfast: whole grains, fruits, vegetables and protein. And then put a fun little spin on them. Here are 4 ideas to make your healthy breakfasts a little more enticing.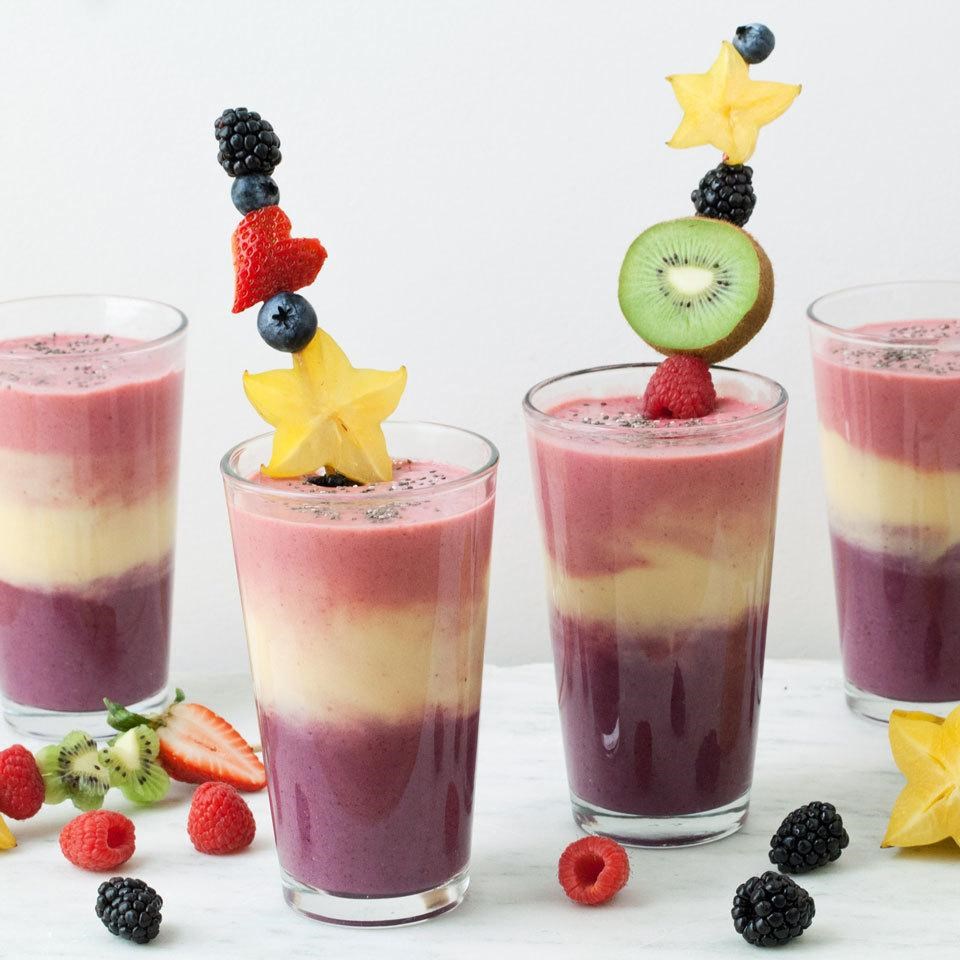 Whether you enjoy smoothies for breakfast, a snack or even dessert, they're a great way to increase your daily servings of fruits and vegetables. But depending on the ingredients they're made with and how much you drink, smoothies can quickly turn into unhealthy calorie-bombs filled with too much sugar. Drinking too many high-calorie smoothies could counteract their health benefits and sabotage your efforts to stay—or get—slim.
Don't Miss: Healthy Smoothie Recipes
Making your own smoothie at home allows you to control the ingredients. You know how much of and what foods you are getting. Wondering how to make a smoothie? A good smoothie should contain a blend of ingredients with protein and fiber to help...
read full post »
November 3, 2016 - 9:50am
Whole roasts with all the trimmings surrounded by mounds of herbed stuffing, creamy green beans covered with crispy onions, baskets of dinner rolls, soft salty butter, savory gravy. This tablescape is all too familiar—the happy tastes and smells of the holiday season. However, since I was diagnosed with celiac disease, that tantalizing tablescape signals caution.
More and more people are being diagnosed with food allergies and intolerances or choosing to follow special diets. While this changes the holiday table we know, it doesn't have to change the holiday table we love. So let's take the stress out of navigating the holidays with dietary restrictions, shall we?
Related: Our Best Gluten-Free Holiday Meal
Don't...
read full post »
The same golden-hued spice added to curries and in mustard is now making waves as turmeric tea. Deservedly so: turmeric seems to boast a slew of benefits.
Turmeric's health-boosting properties comes mostly from the compound curcumin. There's a dizzying amount of research on curcumin that has linked it with improving everything from osteoarthritis to cancer, psoriasis, diabetes and depression. One particularly interesting study out of Vanderbilt found that when mice inhaled curcumin (please don't try this at home), it crossed into the brain and cleaned up plaques that build up and lead to Alzheimer's....
read full post »