SHARE
Subscribe to RSS
How To Make an Epic DIY Champagne Cocktail Bar
Nothing says celebration quite like a refreshing and fizzy glass of Champagne. But for all the glitzy occasions in your life (I'm looking at you Galentine's Day and The Oscars) step up your game with a do-it-yourself cocktail bar. I like to set out all the fixins for a great cocktail but let my guests be their own mixologists. Everyone has a fun time coming up with their own signature cocktail and it takes the pressure off me to be mixing and serving all night long. Here's what you'll need for a dazzling Champagne cocktail spread plus four festive drink ideas to try.
The Bar Necessities
• Cocktail Shaker
• 2 oz. Shot Glass or Jigger
• Champagne Flutes & Coupe Glasses
• Ice Bucket, for chilling
• Muddler
• Citrus stripper (for zesting and twists)
The Alcohol
• Champagne and/or Prosecco
• Gin
• Vodka
• Elderflower Liquor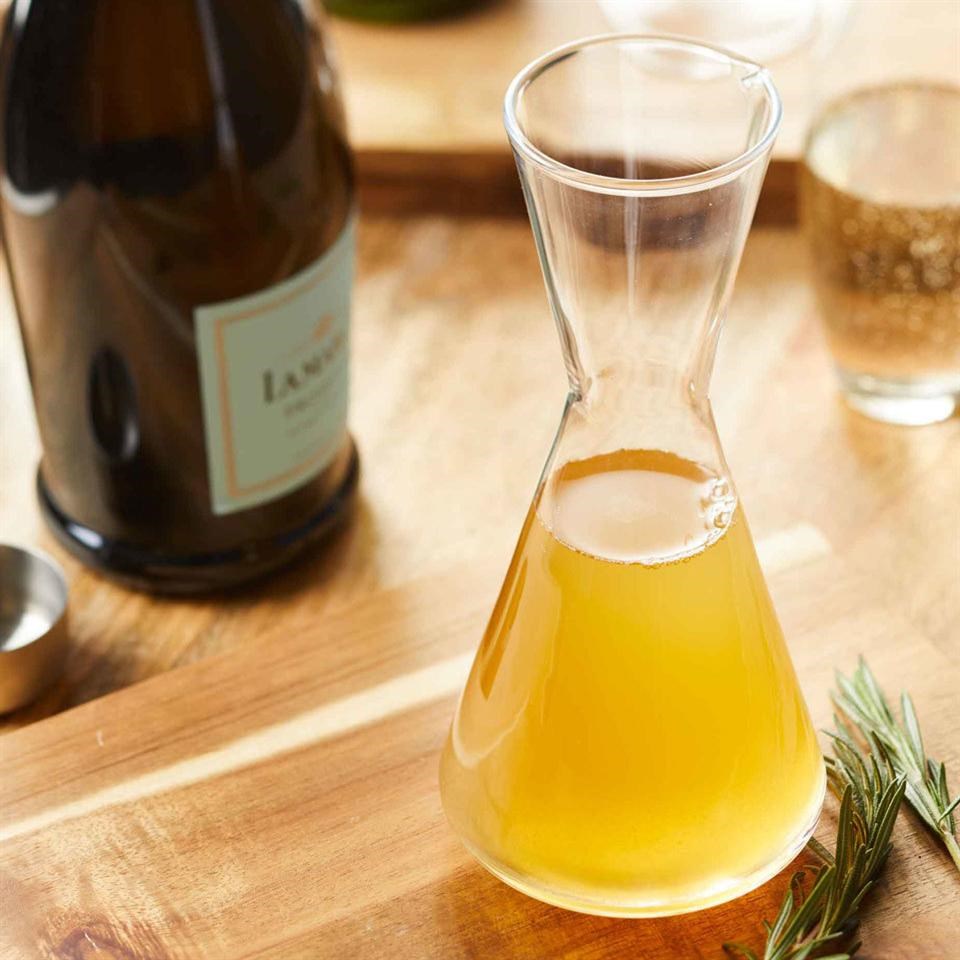 The Mixers
• Juice (try orange, pomegranate and cranberry)
• Seltzer
• Simple syrup (try this version made with honey, ginger and rosemary)
The Garnishes
• Fresh herbs (try mint and rosemary)
• Fresh fruit (such as pomegranate arils, citrus and berries)
• Raw turbinado sugar
• Sorbet
• Decorative ice cubes made with juice and herbs (Make them yourself, it's easy!)
Just for Fun!
• Cocktail Napkins
• Glitzy wine glass charms
• Festive cocktail stirrers
• Colorful paper straws

Not so sure where to start? Try one of these skinny cocktail ideas: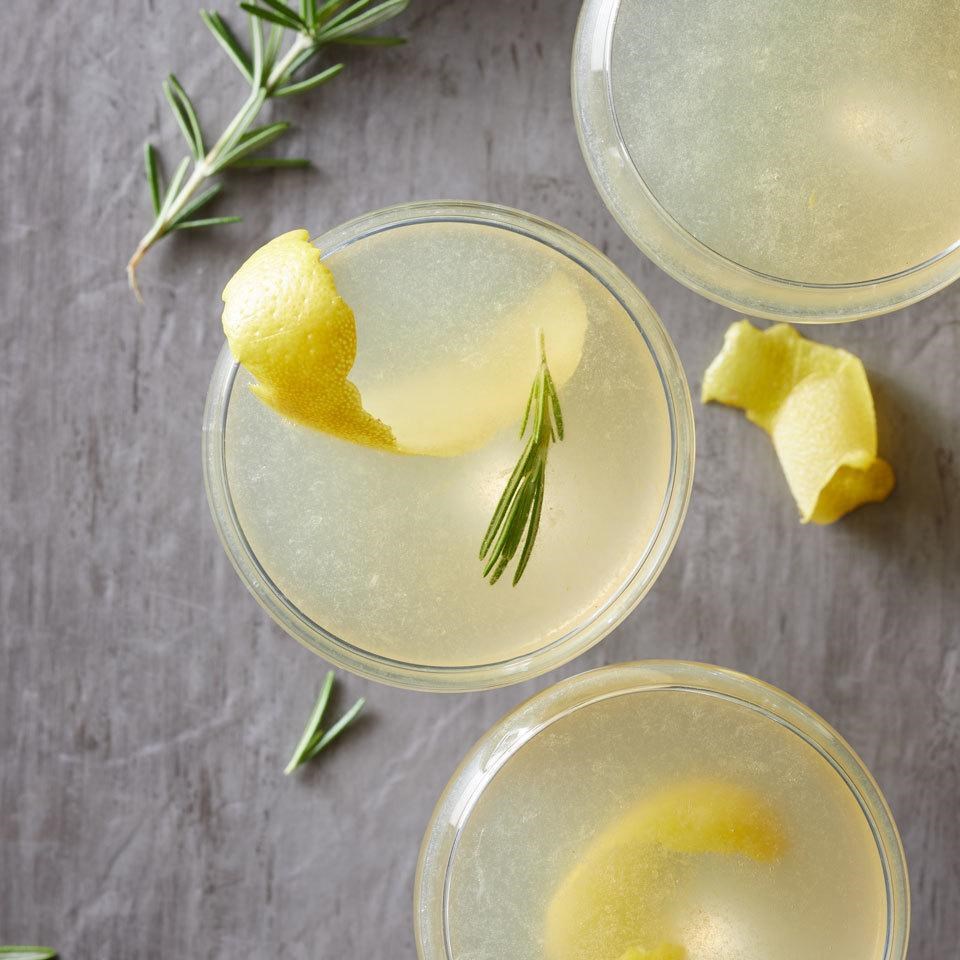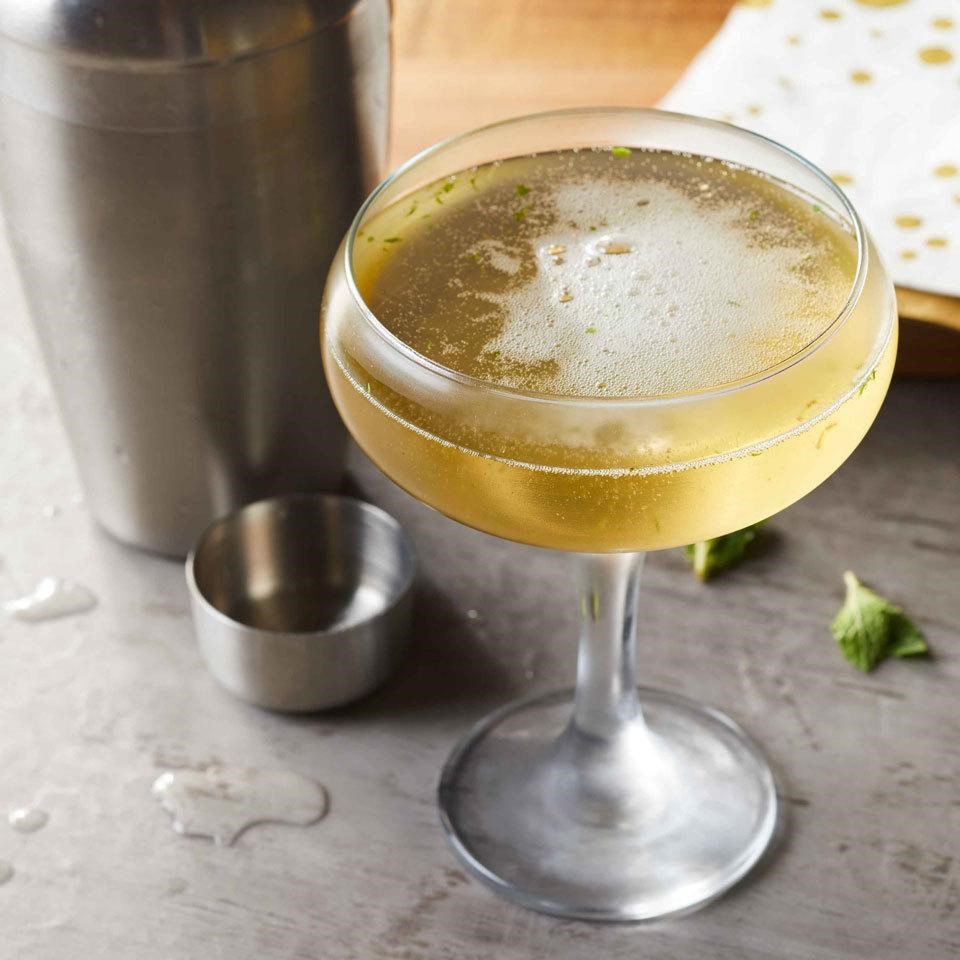 TAGS: Devon O'Brien, Food Blog
Devon O'Brien is the Digital Food Editor for EatingWell.
Tell us what you think: