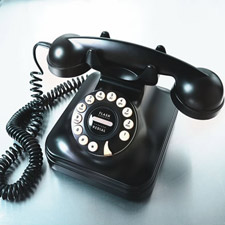 Learning to count on others as emotional, practical and informational resources.
Because losing weight can be so challenging, we can't expect to do it alone. In fact, in all my years of working in weight management, I've never seen anyone successfully lose weight, and keep it off, all by him or herself. The support and encouragement from friends, family, co-workers, professionals and like-minded dieters is absolutely critical. As you make your way through losing weight, you'll need to cultivate a network of people and resources—and you'll call on them for different types of support at different times.
Take a few minutes to think about the kinds of support you need, then consider who might be able to give it to you. List as many people or sources as you can think of.
Emotional support:
People who can listen when you need someone to talk to, encourage you to keep going when you're feeling frustrated, and celebrate your successes. Possible sources: Your partner, relatives, friends, coworkers, fellow dieters, others.
Practical support:
People to exercise and/or shop for healthy foods with, swap cooking ideas and recipes with, or even help with occasional child care or home chores so that you can still work out on extra-busy days. Possible sources: Your partner, relatives, friends, coworkers, fellow dieters, fellow activity or outdoor club members, others.
Information:
Sources for answers about choosing healthy foods, exercising, staying emotionally healthy, general problem-solving. Possible sources: Health professionals (especially a registered dietitian), health organization websites, organized weight-loss groups, your local hospital's weight-management program, reputable books and magazines.
Once you've realized what you need and who can help you, start connecting the dots. Ask your designated supporter(s) if they're willing to help—and if so, talk about how they can support you—and be sure to thank them in advance.
If they're not willing or able to help, go back to the list of "possible sources" and think about how you can expand the list. Try connecting with someone else who's watching their weight—say, someone at work, at the health club or a parent at your child's school. Or try an organized online or in-person weight-loss support group that's associated with a hospital weight-loss clinic. You deserve to have a champion (or ten) in your corner!