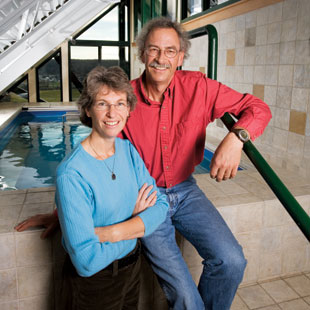 Secrets to keeping the weight off for good.
The good thing about fad diets is that you do them for a little while and then you're done. The bad thing is that they don't work! Weight management is a lifelong journey, not something you do for a few months and then move on.
To keep the weight you've lost from creeping back, you'll need to keep up the healthy habits that helped you lose it in the first place: track your calories, schedule in exercise, revisit your goals, and more.
Articles, tips and community discussion:
* Community discussion:
Tools to help you this week:
Photo Caption: Together this couple lost more than 100 pounds on the EatingWell Diet and kept it off.
Learn their secrets to lasting success.