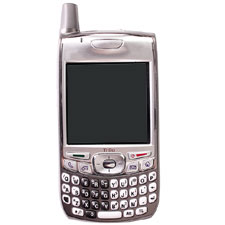 Your cell phone could help you lose weight.
Your cell phone keeps you in touch on-the-go. It could also help you lose weight. Subscribers to Nutrax (nutrax.com) use camera phones to photograph foods they eat and send the pictures to online food diaries (where they add descriptions of portions and ingredients). For those who pay $8 a week, dietitians review the photos and provide biweekly feedback online. myFoodPhone (myfoodphone.com) offers similar plans, starting at $9.99 per month. Sounds easy, but does it work?
Pros: Studies show that tracking what you eat can help you shed pounds. And a 2006 study in the Journal of the American Dietetic Association found that college students preferred to track their eating with a PDA camera phone than to record everything they ate and recap it in interviews with nutritionists.
Cons: "These services aren't much of an improvement over other forms of self-monitoring because subscribers are burdened to provide meal details," says Jean Harvey-Berino, Ph.D, R.D., chair of the Department of Nutrition and Food Sciences at the University of Vermont and author of The EatingWell Diet. Plus, she says, feedback isn't instant and it's expensive to send picture messages on many phone plans.
Bottom line: If you're motivated to lose weight and already wed to your phone, cell-phone-based weight-loss programs may be a good call.