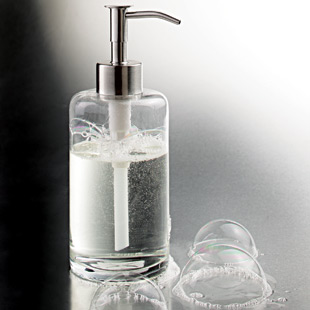 Toxins get into our bodies through more than just food. We are exposed to them through our carpets, lawn chemicals—even our clothing. Each day this week, we will post a new, easy tip to help you detox your kitchen and your diet.
Here's today's tip:
Tip 7: Clean Out Your Cleaning Products
Take 5 minutes to look under your kitchen sink and read the labels on your cleaning products. Toss ones that contain synthetic fragrances, which contain phthalates. Phthalates act as endocrine disruptors, interfering with the body's hormone systems and potentially leading to reproductive abnormalities, problems with fertility and increased risk for diabetes. (
Find out 5 things in your kitchen that could make you sick
.)
For more Green Up Your Kitchen Challenge tips, visit
the Green Up Your Kitchen Challenge landing page
.