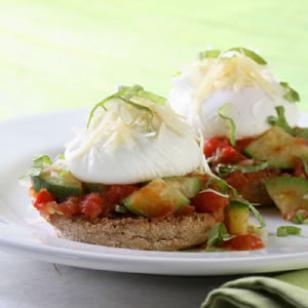 One of the easiest ways to eat healthier is to have breakfast every day. Each day this week, we will post a new, easy tip to help you adopt this healthy habit for just one week.
Here's today's tip:
Tip 1: Kick-Start Your Metabolism with Breakfast
Pictured Recipe: Eggs Italiano
Research suggests that people who are most successful at losing weight eat breakfast every day. Start your morning with a healthy, energizing and metabolism-revving breakfast using these 3 ingredients: whole grains and lean protein to help you stay full right through until lunch and some fruit or vegetables for added fiber.
Get inspired with breakfast recipes that call for these ingredients here
.
For more Breakfast Challenge tips, meal plans and recipes, visit
the Breakfast Challenge landing page
.