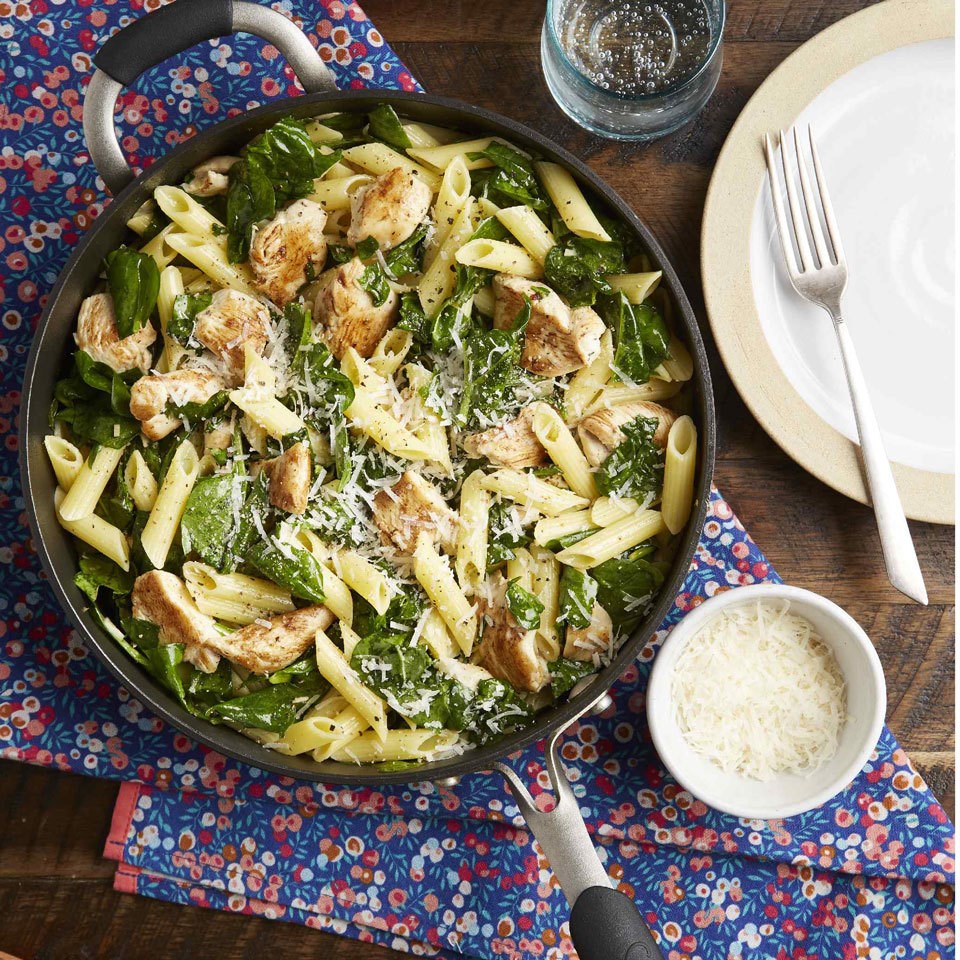 Pictured recipe: Chicken & Spinach Skillet Pasta with Lemon & Parmesan
Following a recipe is easy for most people, but not always practical. Oftentimes, what we have in our fridge is a hodgepodge of ingredients that a single recipe can't cover. If you don't have a dinner plan, don't panic and don't reach for your phone to order takeout—just wing it in the kitchen. You really only need to master these five basic cooking rules to be able to whip up a delicious and healthy meal with whatever you have on hand—no recipe required!
Don't Miss: 30-Minute Dinner Solutions: The Ingredient Staples You Should Always Have on Hand
1. Memorize the Basics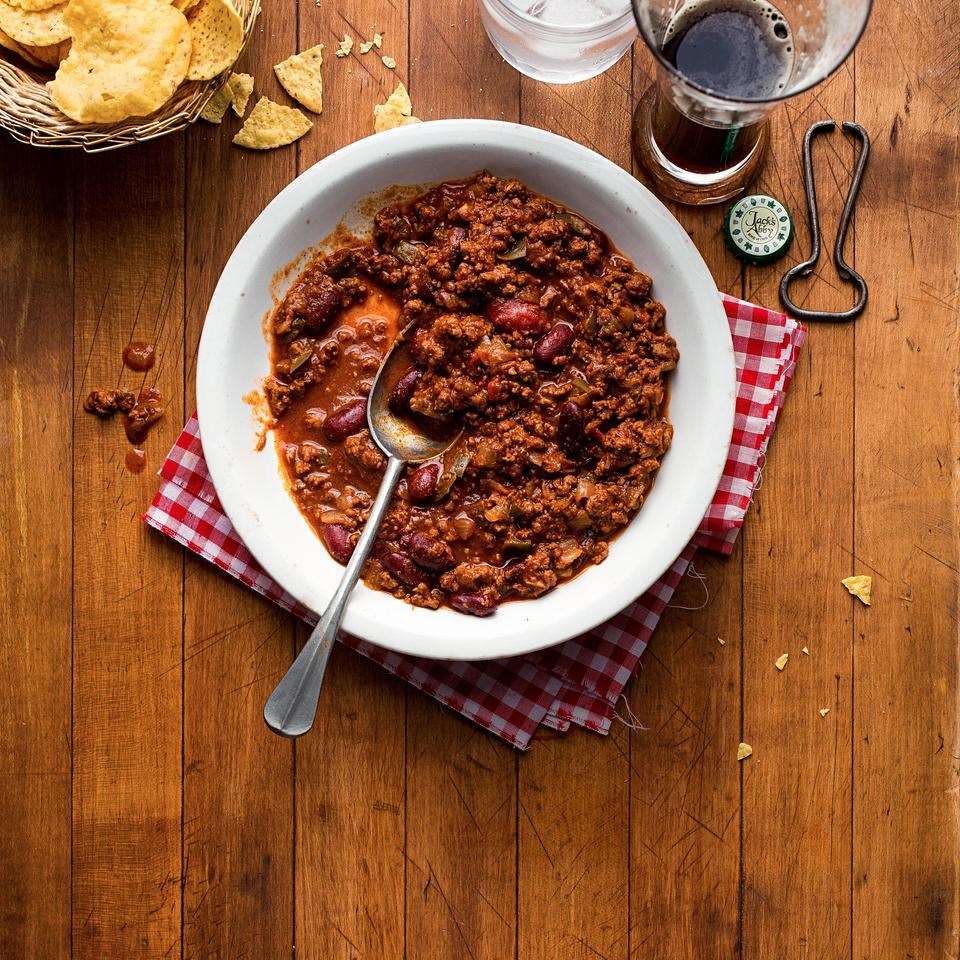 Pictured recipe: Mom's Chili
Before you venture out on your own, it's important to have a few basic recipes memorized. You don't have to have them drilled down to the teaspoon, but making a staple recipe a few times over will give you a good base to launch from. Take chili, for example. If you know your favorite chili starts with 2 pounds of meat, 3 cups of broth, an onion, a can of tomatoes, a can of beans and a few spices, and cooks for 30 minutes, you can spin limitless recipes from that simple base. Take out the tomatoes and add canned chiles. Substitute ground turkey for ground beef. Add white beans instead of black, or take out the beans altogether and add diced butternut squash in their place. And voilà! You just came up with four other meal ideas.
Related: The Best No-Recipe Formula for Making Easy Veggie-Packed Sheet-Pan Dinners
2. Learn How to Check for Doneness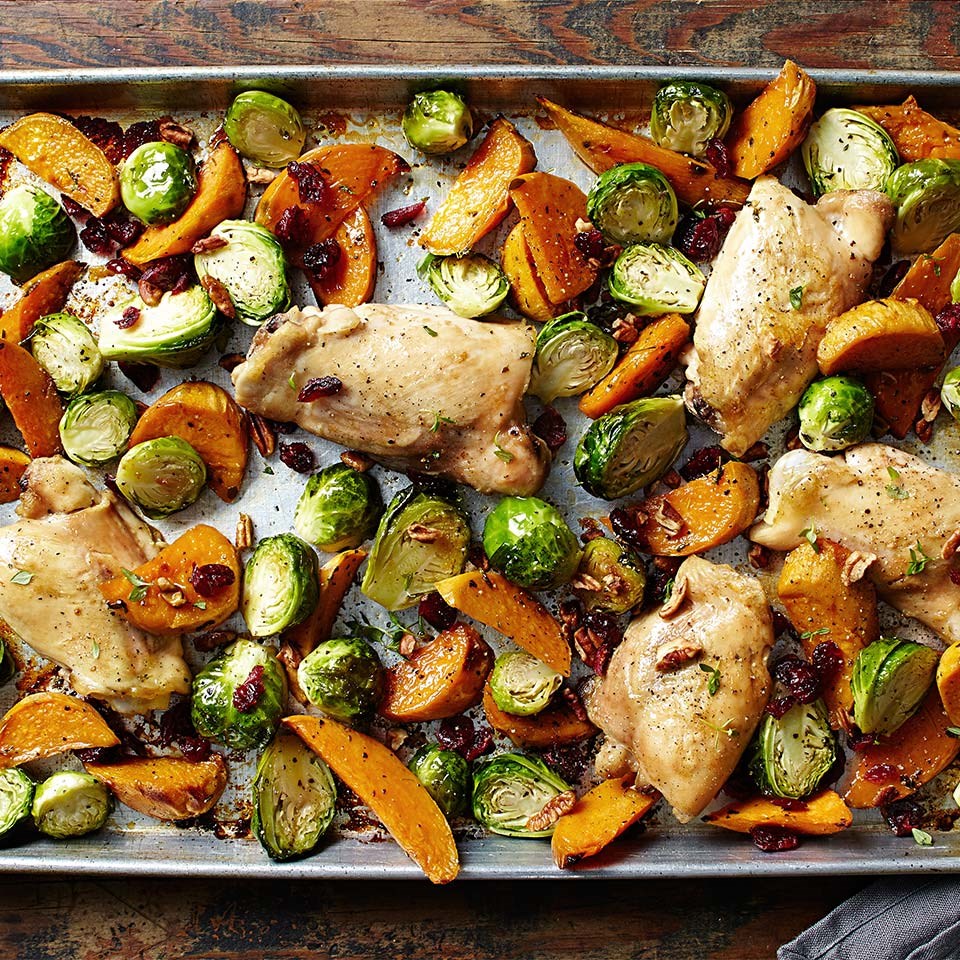 Pictured recipe: Maple-Roasted Chicken Thighs with Sweet Potato Wedges and Brussels Sprouts
Recipes will give you cooking times, but a little basic knowledge of when food is done can come in handy when you're winging it. Cooking without a recipe is mostly instinctual, but this is the one area where some concrete certainty helps. If you're cooking meat, invest in a good instant-read thermometer and know what temperatures you need to achieve for proper doneness. Chicken and turkey should always be cooked to 165°F. Ground meat should reach 155°F. And pork is done at 145°F. Knowing how vegetables cook is helpful too. For example, carrots take longer to soften than onions. So if you have both carrots and onions, plan on adding the carrots first.
Don't Miss: Guide to Cooking 20 Vegetables
3. Add Ingredients Little by Little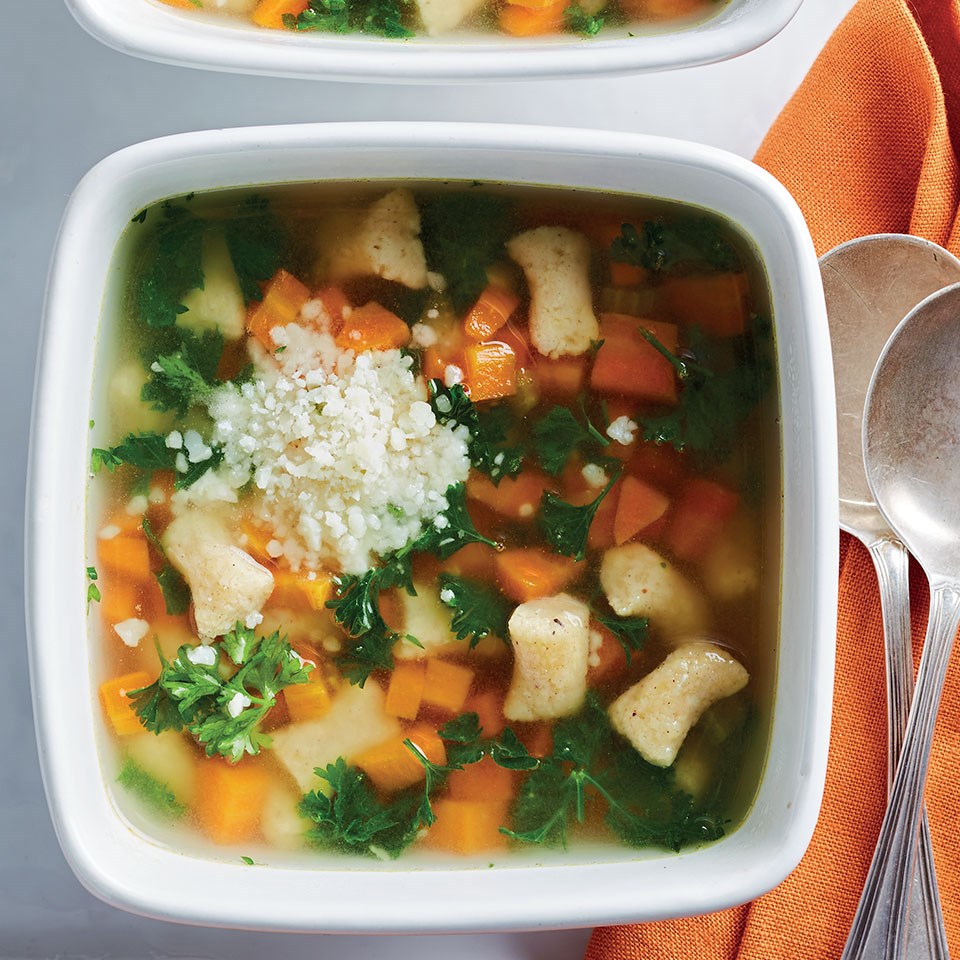 Pictured recipe: Chicken Soup with Passatelli
When you're winging it, it's easier to add an ingredient than take it away. Add basic ingredients like salt, vinegar, sugar and spices in small increments. You can add more of anything later if you think you need it. If you can't taste your dish midstream, think about what each ingredient adds to the dish to help you guess what it might need ahead of time. Canned tomatoes, for example, add acidity and salt, so keep other acidic and salty ingredients in check if you're using canned tomatoes. Broth or stock adds richness and umami but can also add salt, so keep that in mind when you're seasoning your recipe.
Related: 10 Bad Cooking Habits You Should Break
4. Use Your Senses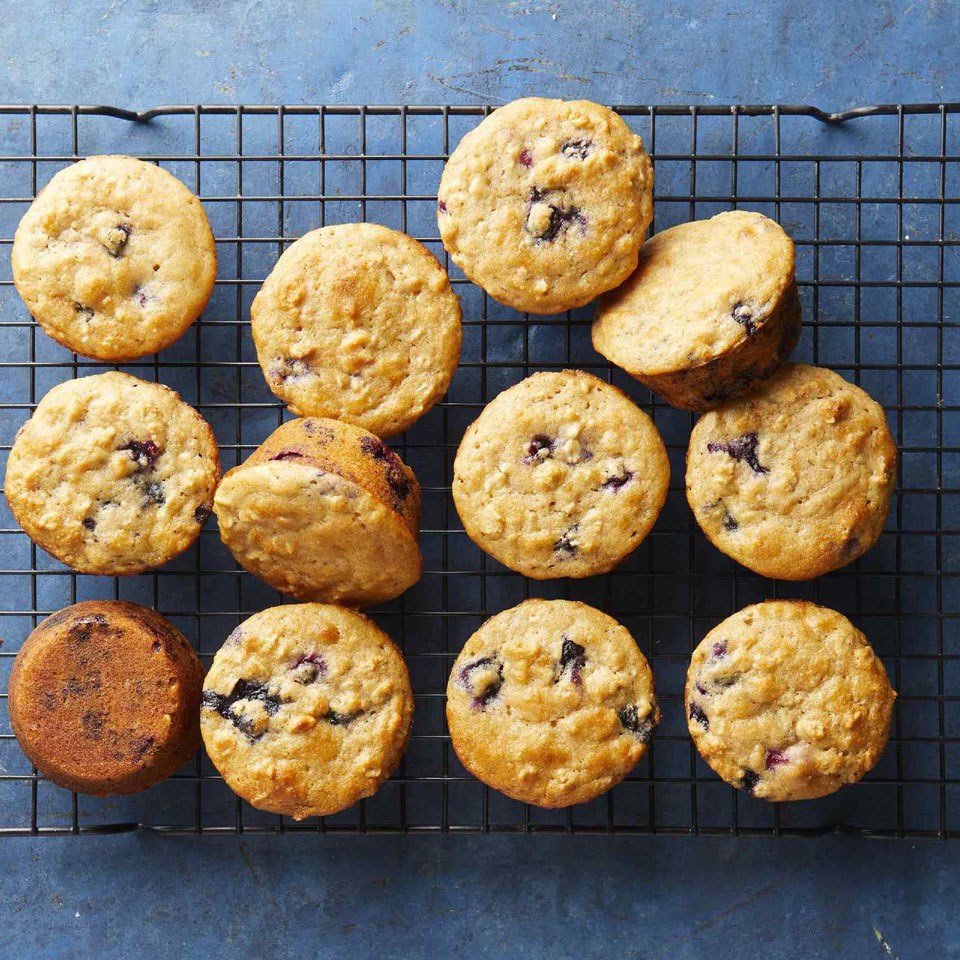 Pictured recipe: Healthy Blueberry Muffins
The most important principle when you're cooking without a recipe is to taste your food. As long as you're clear of food safety hazards from undercooked meat, taste your dish in the beginning before you've added everything, taste it in the middle and again at the end to make final adjustments. Your palate is your best guide for everything. If you can't taste your dish, use your other senses. Smell and taste are interwoven. Use your sense of smell to gauge how things are going. If it smells great, chances are it will taste great too. If you're making bread, or pastries, take into account how the dough feels. Is it dry? Add a little moisture. If it's sticky, add more flour or dry ingredients—and always a little at a time.
Related: The Only Formula You Need to Make Mouthwatering Healthy Buddha Bowls
5. Write Things Down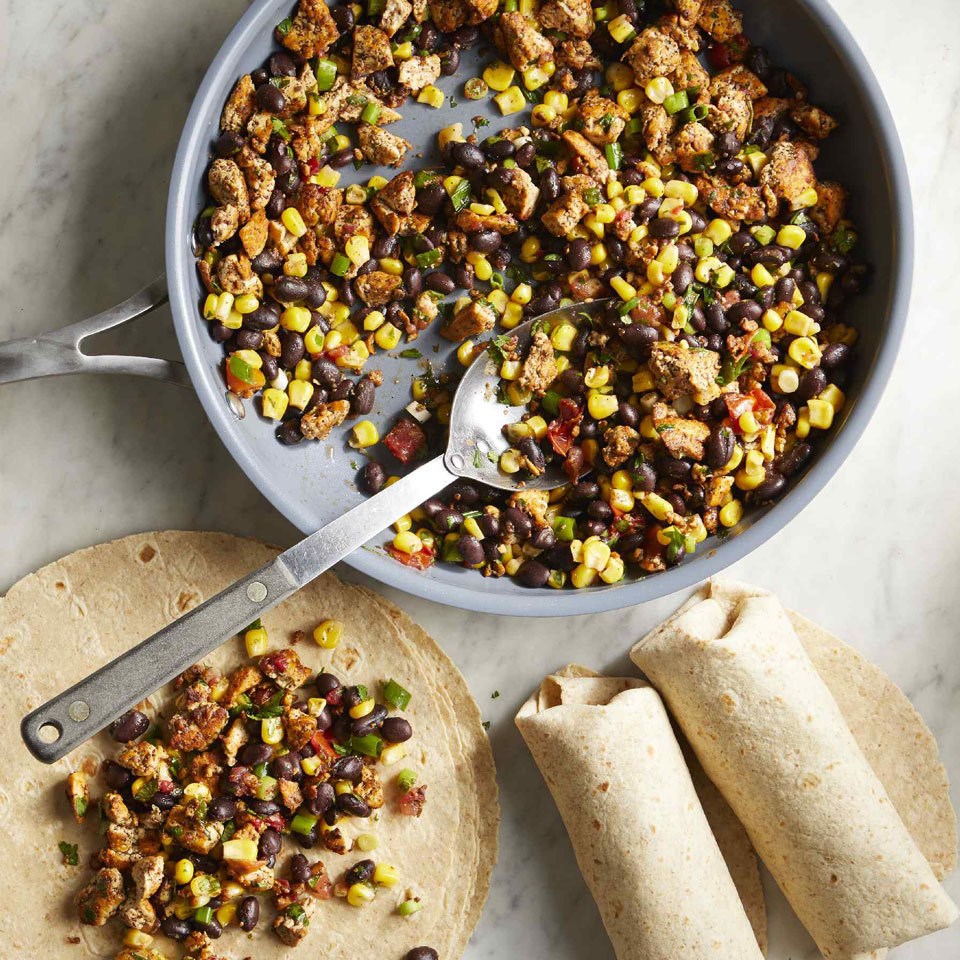 Pictured recipe: Vegan Freezer Breakfast Burritos
Not every dish you create from scratch will be a hit, but others surely will. If you love it, or it's a hit with the family, write it down. You may think you'll remember, but you'd be amazed how small details fall though the cracks. And if you made mistakes along the way, write those down too, along with what you think you could do differently. We have a lot to learn from our mistakes!
Related: The Simple One-Skillet Dinner Winner That My Mom Taught Me and I Can't Live Without