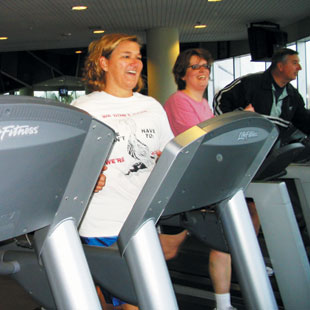 Tip 21: Ask a Friend to Take a Walk.
Buddy up and get moving. Talking a walk, hitting a dance or yoga class or doing another favorite activity with a friend is a great way to spend quality time that's healthy for both of you. For more diet challenge tips, meal plans and get-started guide, visit
the Diet Challenge landing page
.