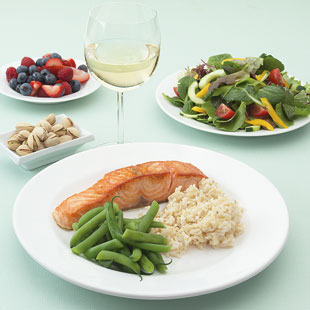 Tip 3: Calculate your daily calorie goal.
Weight loss essentially comes down to calories in vs. calories out—and out has to be greater than in. To find out how many calories you should be aiming to eat each day, try this formula: [Your weight x 12] – 500 = Your daily calorie goal. Then
follow these meal plans
to help you achieve your calorie goal deliciously. If you get a number that's less than 1,200 calories, make 1,200 your calorie goal. It's hard to get all the nutrients you need on fewer calories. For more diet challenge tips, meal plans and get-started guide, visit
the Diet Challenge landing page
.