In this 7-day dinner plan, classic comfort-food recipes like hearty beef stew, mac & cheese and fried rice are made healthy to satisfy your cravings without going overboard on calories. And as an added bonus, these recipes come together using just one pot, pan or dish, making dinner easy to cook and clean up.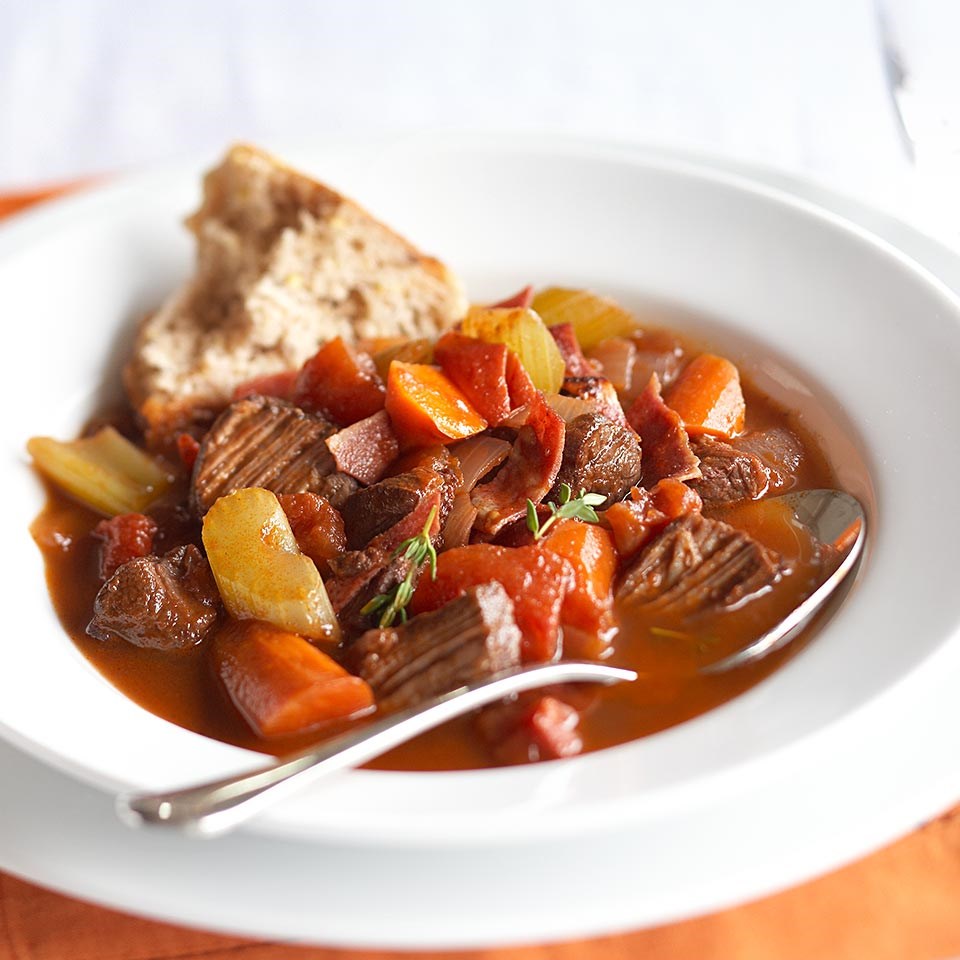 Hearty Beef & Vegetable Stew: This warming beef stew simmers with red wine in a Dutch oven, resulting in a tender and delicious one-pot dinner. Serve with whole-wheat baguette slices.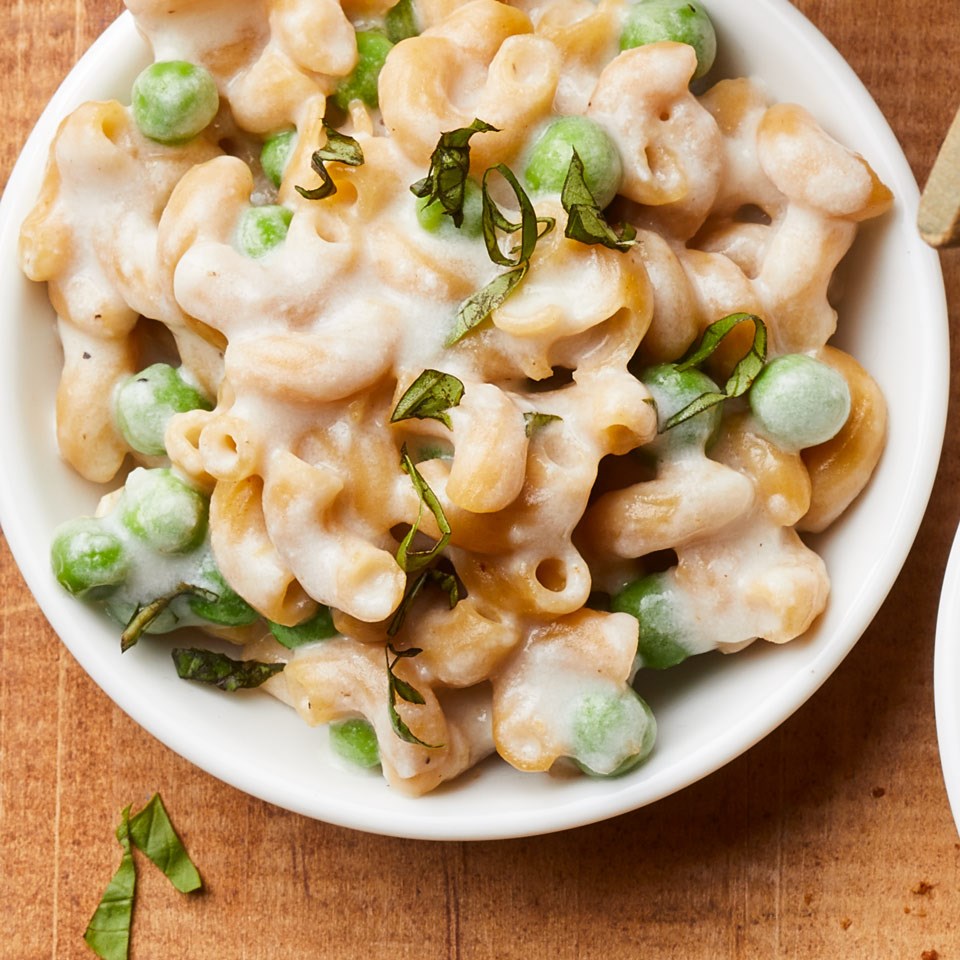 Quick Stovetop Mac & Cheese with Peas: This stovetop mac and cheese recipe with fresh basil and peas is a comfort-food favorite that cooks together in one saucepan to create a creamy, mouthwatering dinner. To round out the meal, serve with a big green salad with vinaigrette.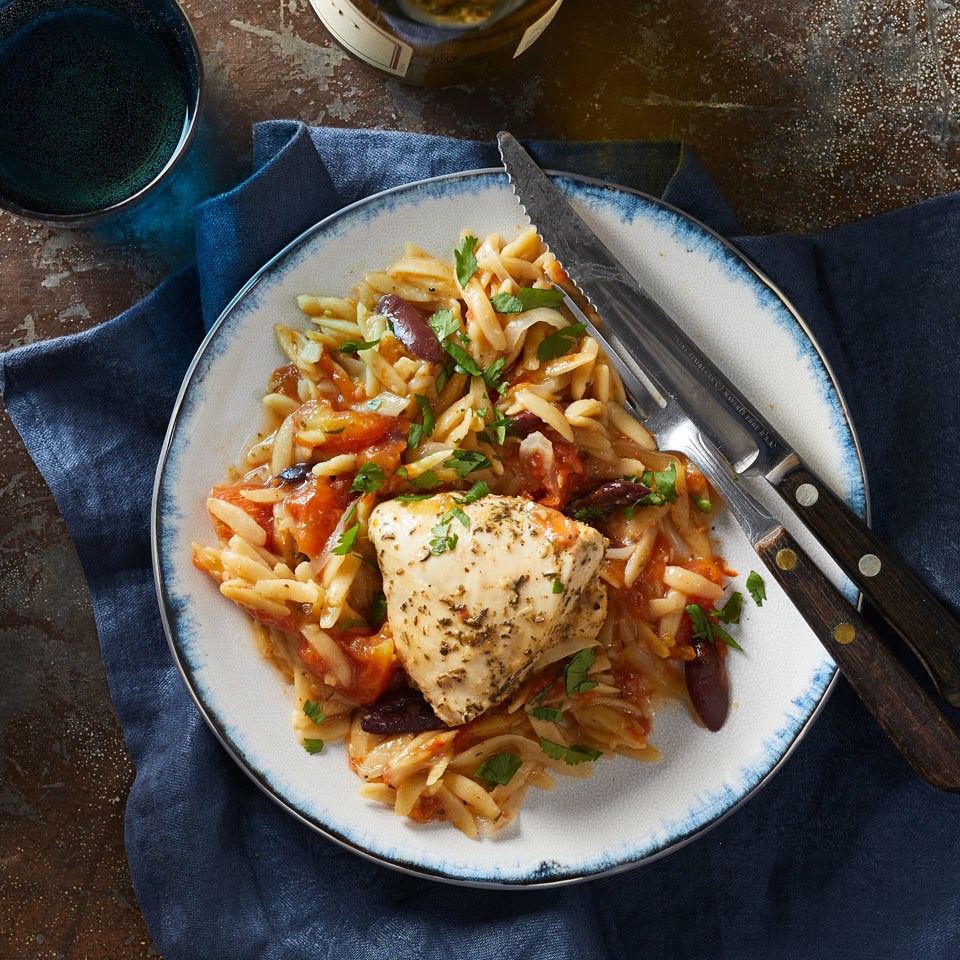 Slow-Cooker Mediterranean Chicken & Orzo: In this easy load-and-go slow-cooker recipe, chicken and whole-wheat orzo are infused with the vibrant flavors of the Mediterranean to create a delicious and simple dinner that is just as easy to clean up as it is to cook. Serve with a green salad with vinaigrette.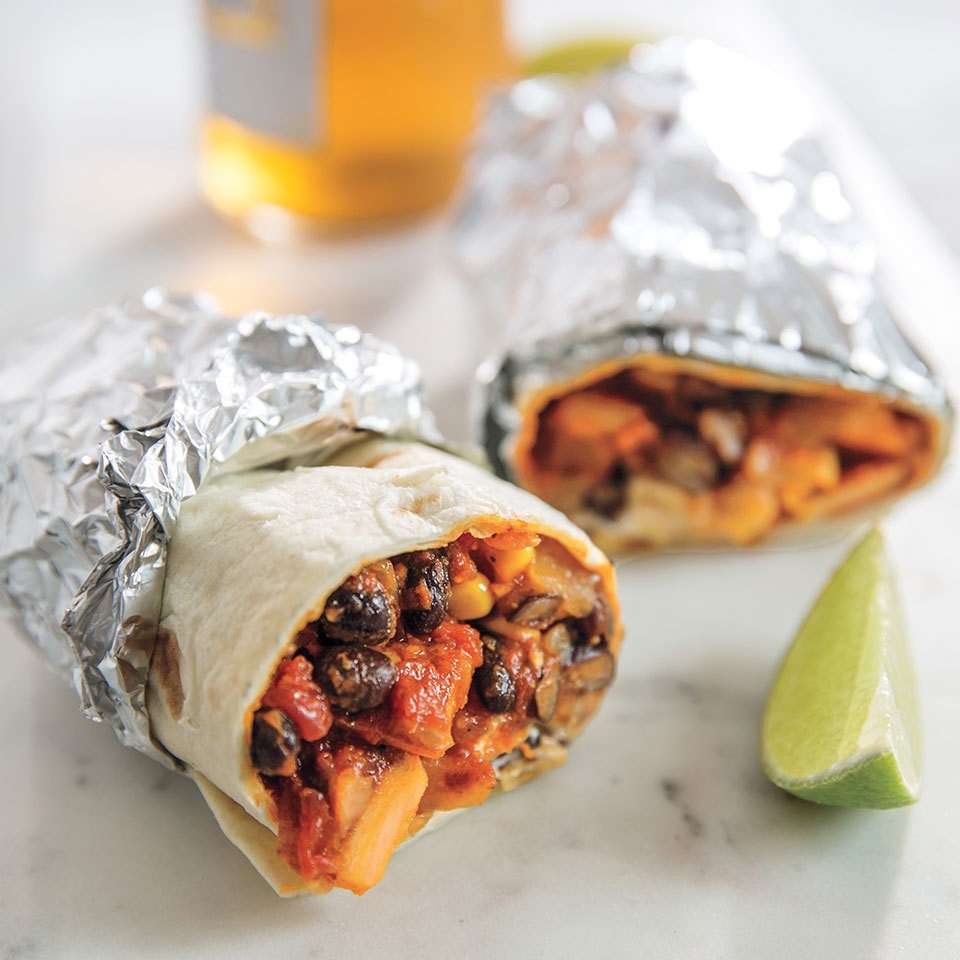 Kitchen Sink Burritos: This vegetarian bean burrito recipe is a great way to use up veggie odds and ends in your fridge. Simply sauté all the ingredients together in one skillet and then wrap up in a tortilla for an easy and satisfying dinner.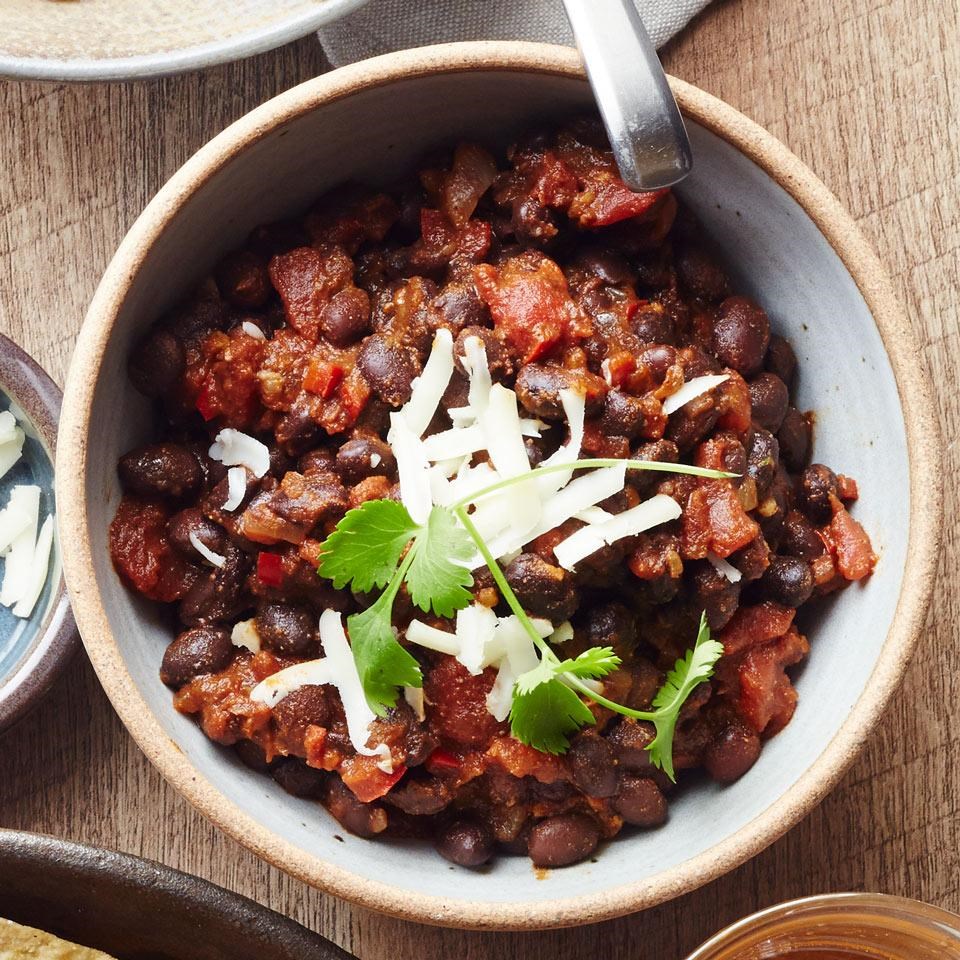 Easy Vegetarian Chili: Canned beans and tomatoes make this quick one-pot chili recipe ready to go in just 30 minutes. Serve with tortilla chips for added crunch, and add extra toppings as you see fit, like sliced scallions, chopped fresh cilantro, diced avocado and sliced jalapeños.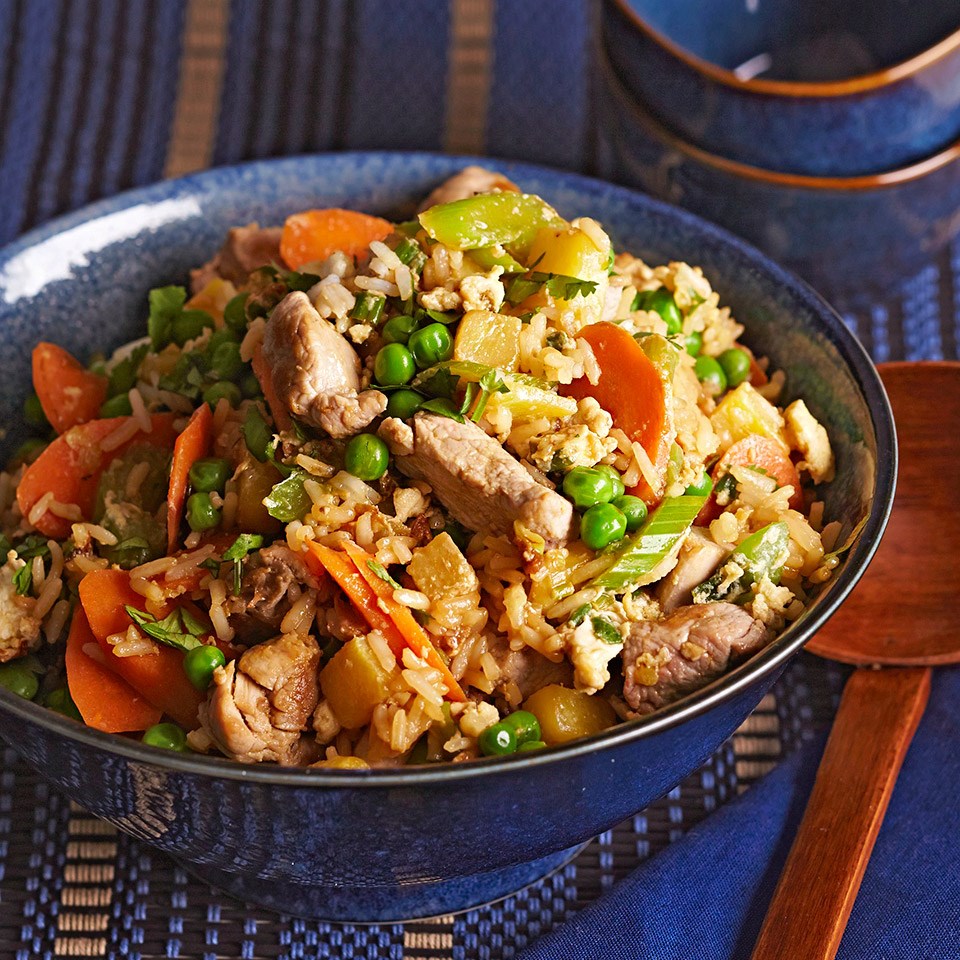 Pineapple Pork Fried Rice: Satisfy your takeout craving with this healthy recipe for pork fried rice. Featuring fresh ginger, garlic and pineapple, the ingredients in this recipe meld together in one large saucepan to make for an intensely flavorful one-dish dinner.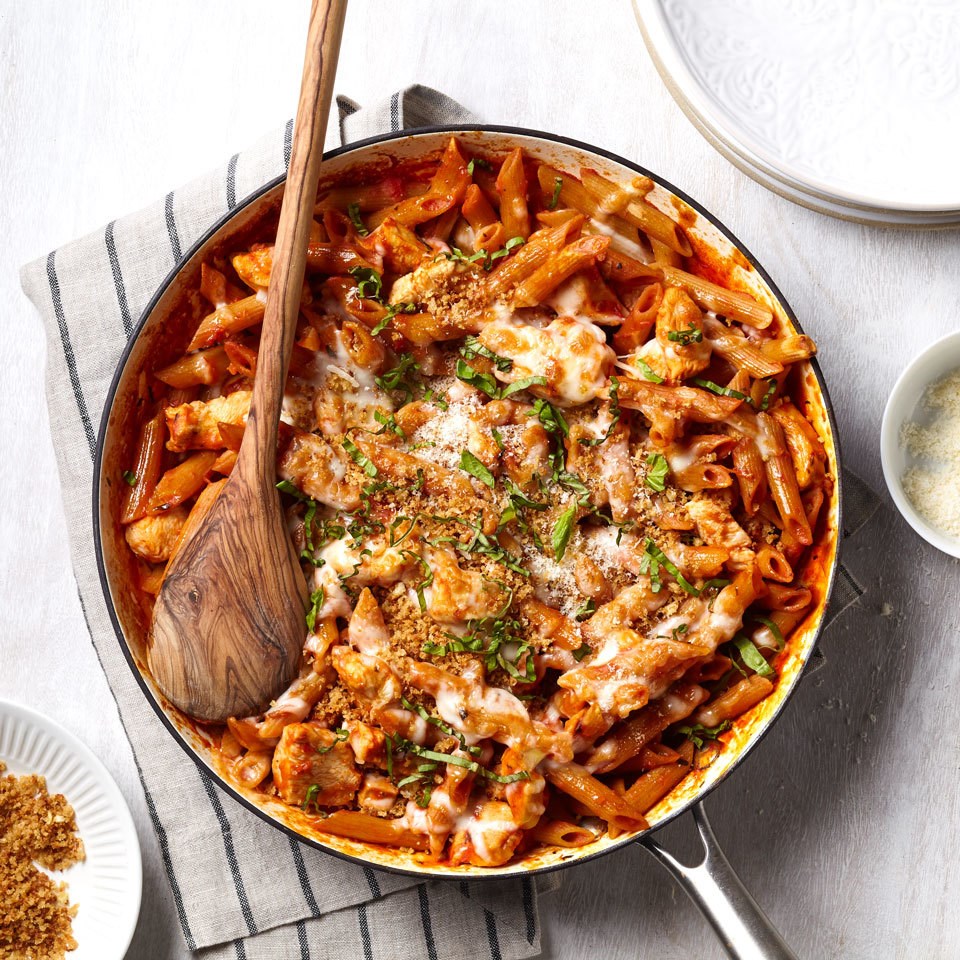 One-Pan Chicken Parmesan Pasta: This chicken Parmesan pasta uses the one-pot pasta method to cook your noodles, chicken and sauce all in one skillet for a fast and easy dinner with minimal cleanup. Finish the dish under the broiler to achieve a delicious melted cheese crust.
Don't Miss!
Diet-Friendly Comfort Foods
Healthy One-Pot Meals
Low-Calorie Comfort Food Recipes
Comfort Food Recipes You Won't Believe are Low-Carb