Updated May 3, 2018
If you're gearing up to eat lots of big, fresh leafy salads now that the weather is getting warmer (or because you are taking our Salad-a-Day Challenge)—you'll want to read this.
After 58 cases of E. coli food poisoning from romaine lettuce were reported in the United States and Canada in November and December of last year, Consumer Reports recommended avoiding the green in January. Now, another unrelated E. coli outbreak has the FDA recommending consumers avoid any romaine lettuce grown in the Yuma, Arizona, area—whether chopped, whole head or hearts—after the CDC reported 121 people in 25 states have become ill and one person has died since mid-April.
But don't let a romaine recall stomp out your salad-eating goals—here are eight leafy greens to eat instead this month.
Related: The One Formula You Need to Make an Incredible Healthy Salad
Green Leaf Lettuce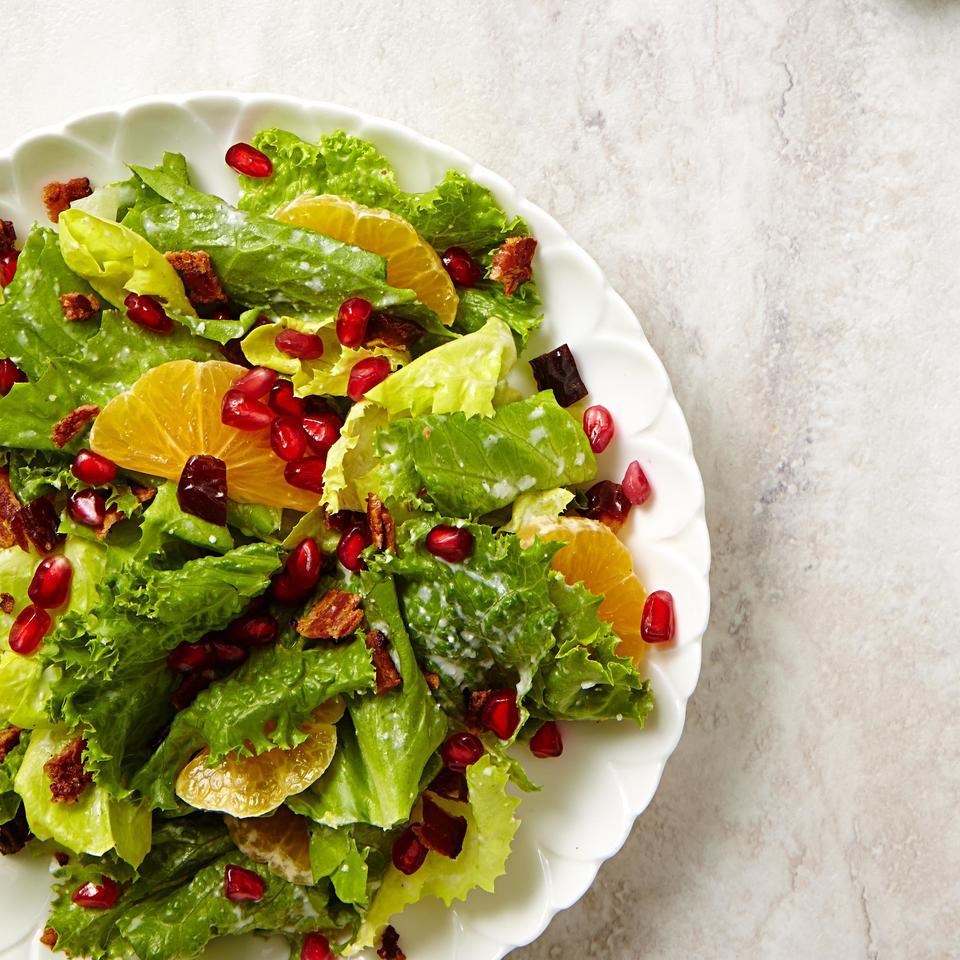 Pictured recipe: Mixed Green Salad with Pomegranate, Dates & Bacon
It might not be as crunchy as romaine, but it's the closest thing you've got right now. Plus, it's just as delicious and nutritious.
Cabbage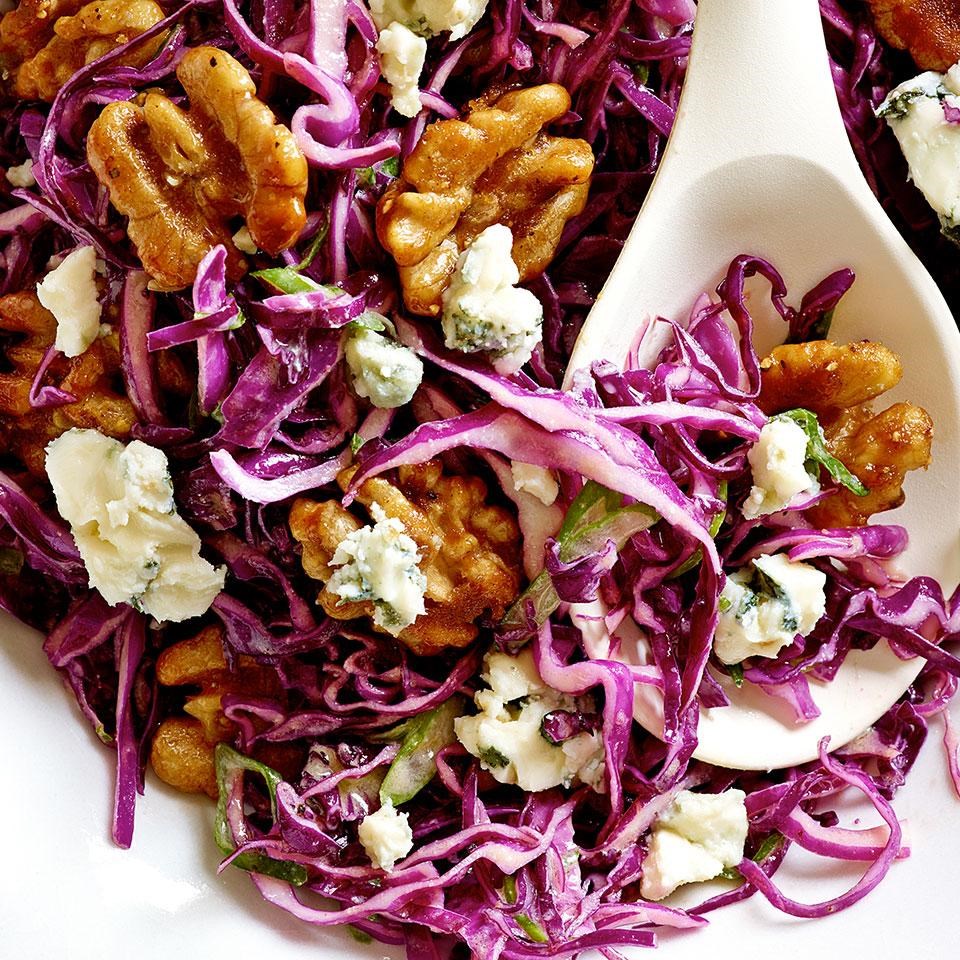 Pictured recipe: Red Cabbage Salad with Blue Cheese & Maple-Glazed Walnuts
If it's crunch you crave, reach for cabbage. It's even crunchier than romaine and is great in slaw, tossed in a mixed green salad, as a topper for tacos or even roasted in wedges.
Arugula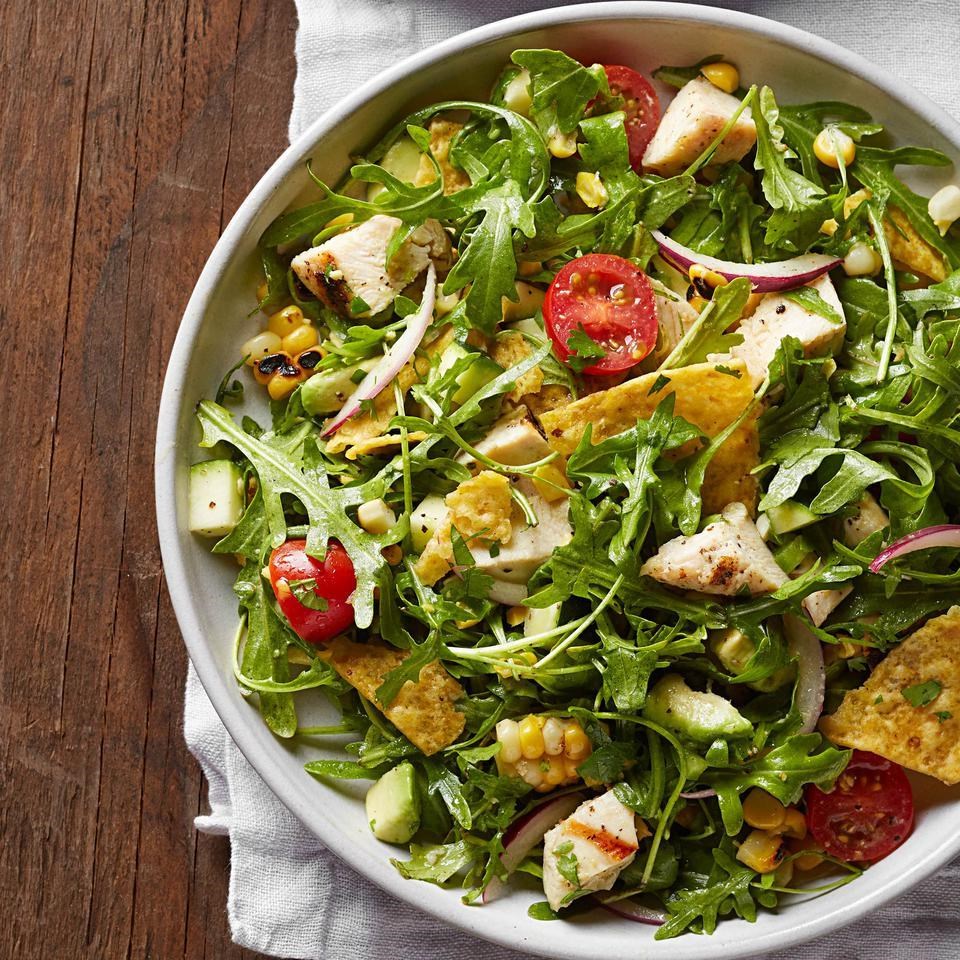 Pictured recipe: Grilled Chicken Taco Salad
This peppery green will take any salad up a notch. After trying it once, you may just make it a regular staple in your salad repertoire.
Spinach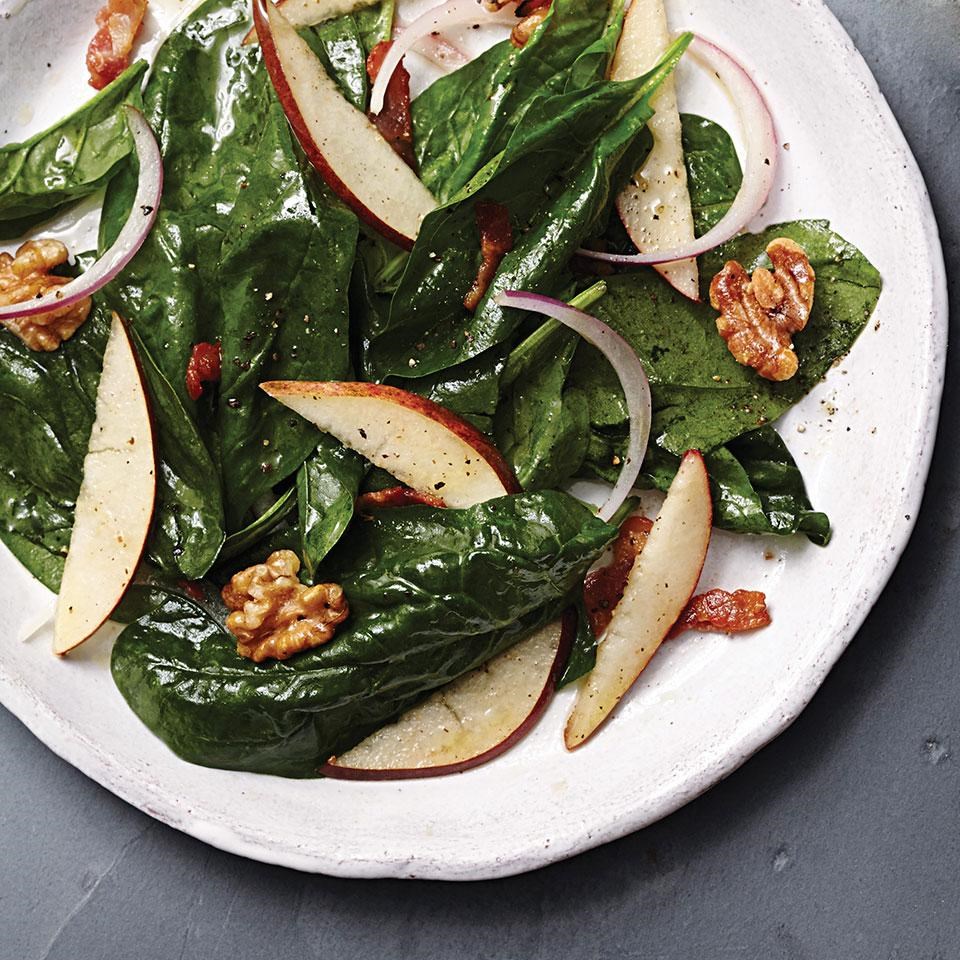 Pictured recipe: Warm Pear & Spinach Salad with Maple-Bacon Vinaigrette
Spinach is much more tender than romaine, but also more versatile. Eat it fresh, cooked or even in a smoothie.
Escarole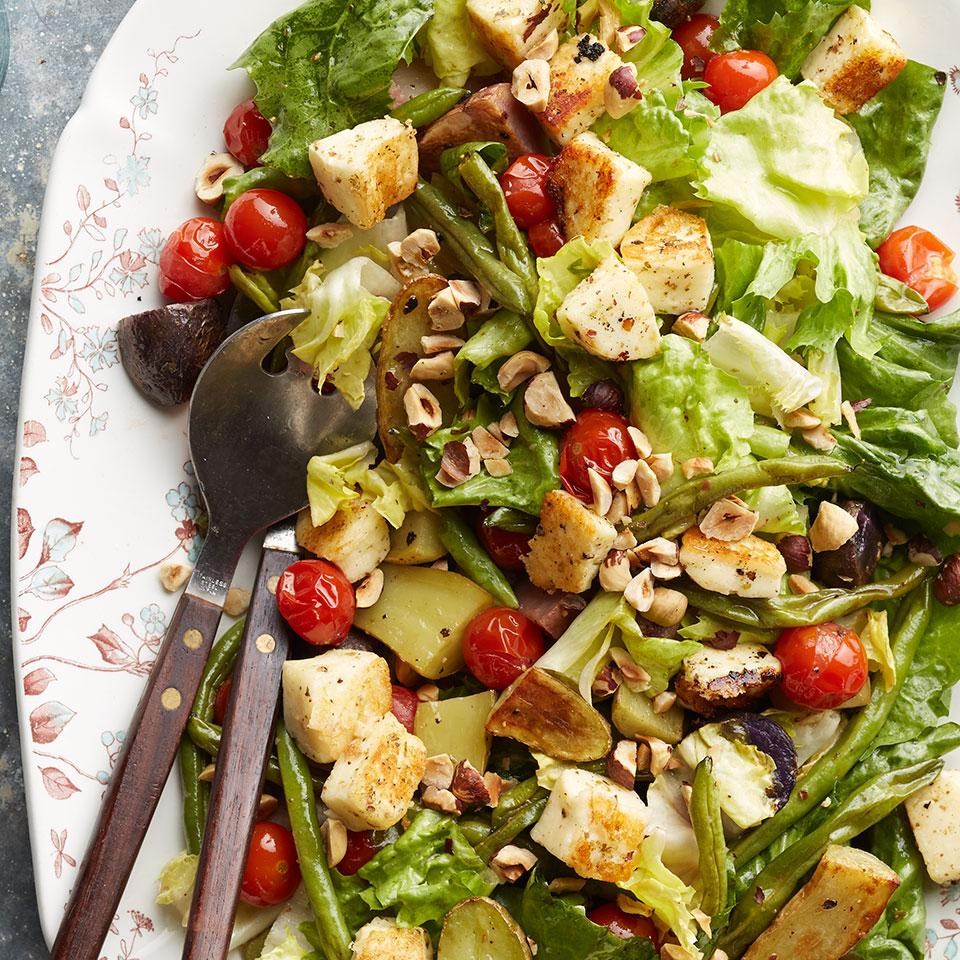 Pictured recipe: Winter Salad with Halloumi "Croutons"
This typically cooked green mimics the texture of romaine nicely, though it is more bitter. Try it in a salad with roasted veggies to slightly wilt the leaves.
Baby Kale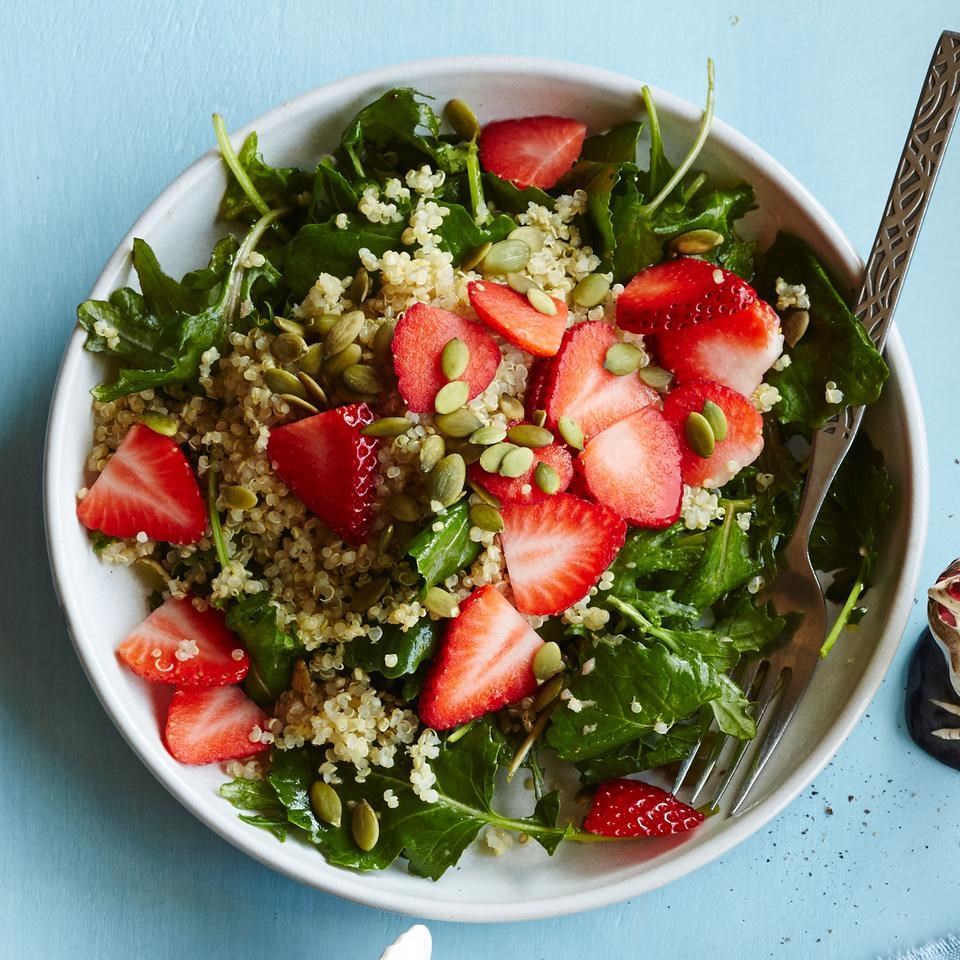 Pictured recipe: Baby Kale Breakfast Salad with Quinoa & Strawberries
The young, early version of a superfood favorite is easier to eat in a salad than its mature counterpart.
Butter Lettuce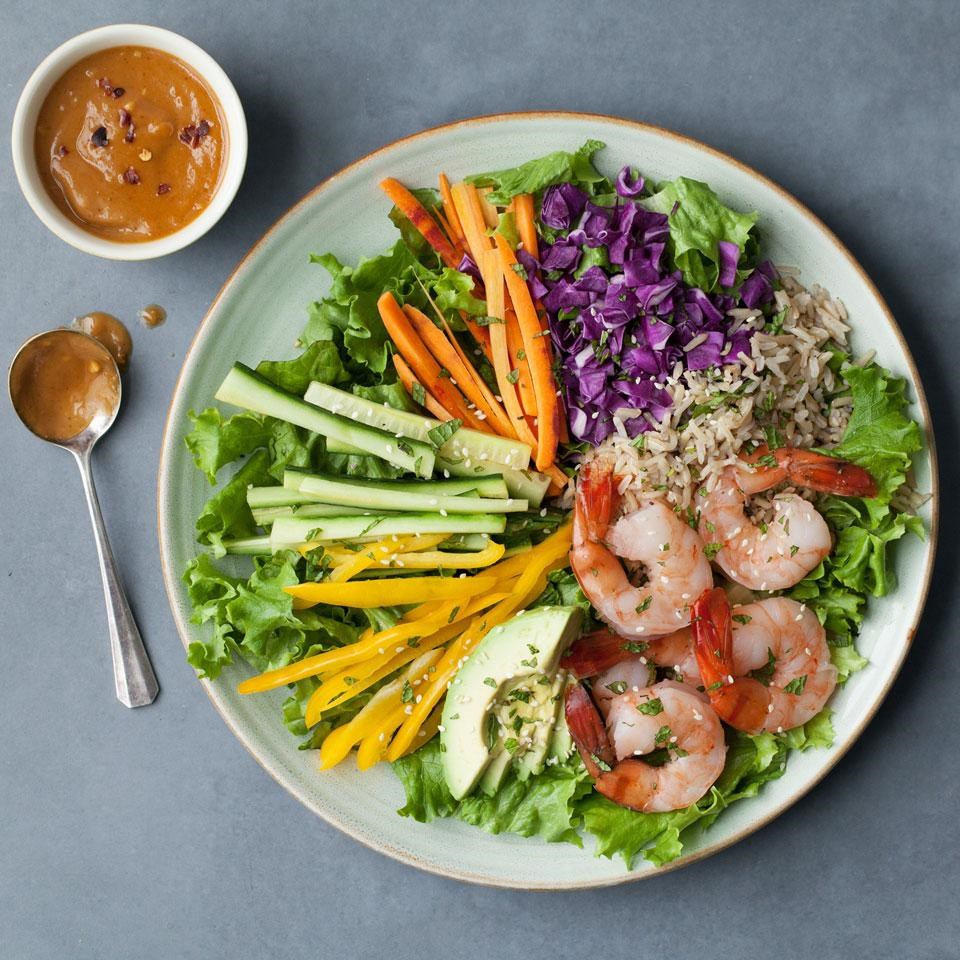 Pictured recipe: Spring Roll Salad
This ultra-tender lettuce is great in a salad or for making lettuce wraps.
Mixed Greens
Pictured recipe: Quinoa Chickpea Salad with Roasted Red Pepper Hummus Dressing
And, of course, you can never go wrong with an instant salad that has diverse flavors and textures from mixed greens.
If you'd rather just stay away from lettuce altogether, try one of these produce-packed salads for lettuce-haters.
Watch: How to Make an Incredible Healthy Salad