Slim down while staying satisfied with the healthy 400-calorie dinners in this 7-day meal plan. Loaded with veggies, lean protein and whole grains, these meals will keep you feeling full all evening long so you'll be less likely to crave late-night snacks. To round out the rest of your day, pair these low-calorie dinners with healthy breakfasts (like these satisfying high-protein breakfasts) and easy lunch recipes (like these packable lunches for the workweek).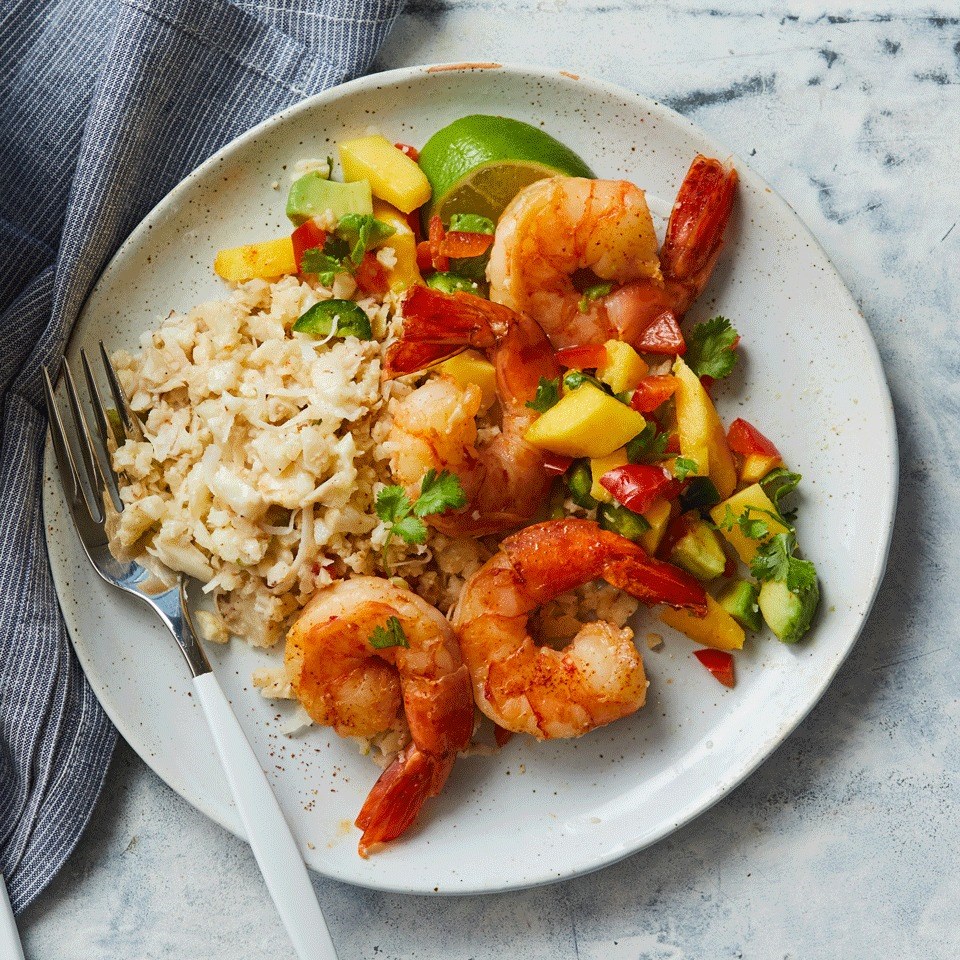 Sautéed Shrimp with Mango Salsa & Coconut Cauliflower Rice: Shrimp and rice gets a tropical makeover in this healthy 400-calorie dinner. Instead of rice, we've combined riced cauliflower and coconut milk for a light coconut rice, then topped it with spicy shrimp and a juicy mango-avocado salsa to cool it all down. Squeeze on some fresh lime juice before digging in for even more flavor.
Total: 387 Calories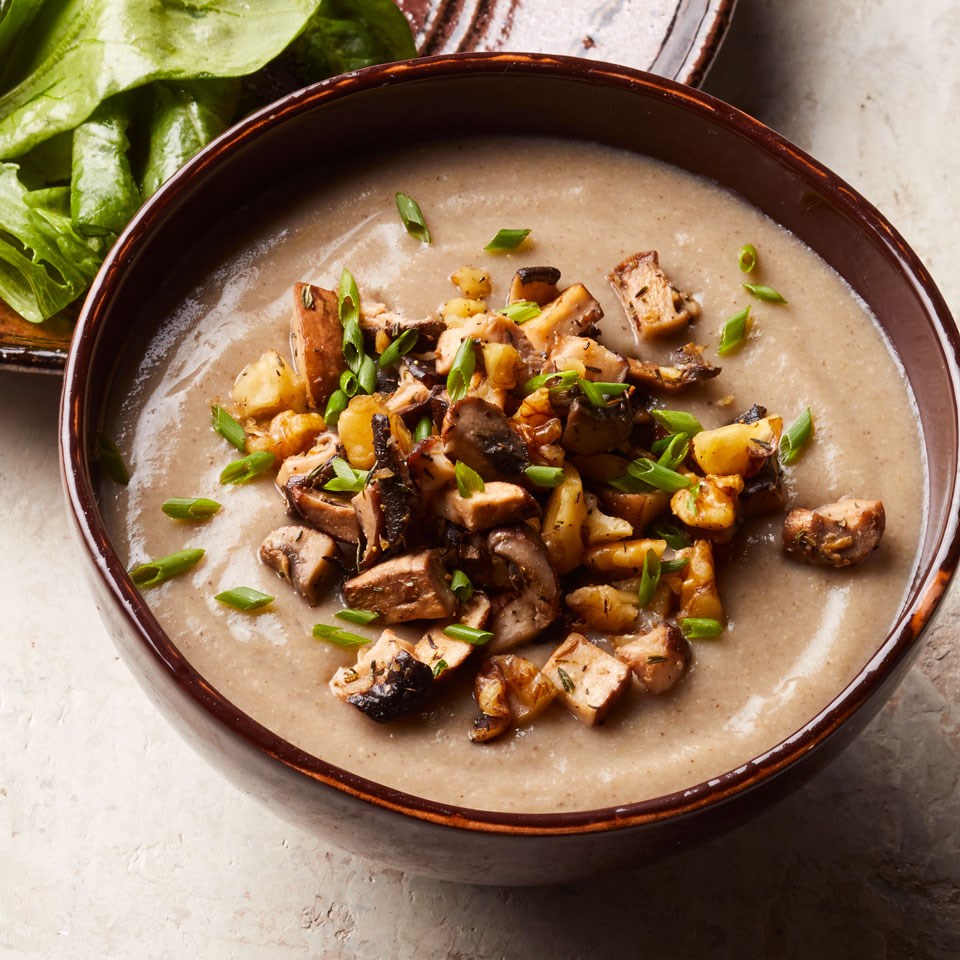 Creamy Mushroom Soup: This silky vegan mushroom soup is made without any heavy cream, butter or milk. Pureed potatoes are to thank for this soup's creamy texture. Topped with a flavorful mushroom and walnut mixture, this filling soup clocks in right around 400 calories.
Total: 407 Calories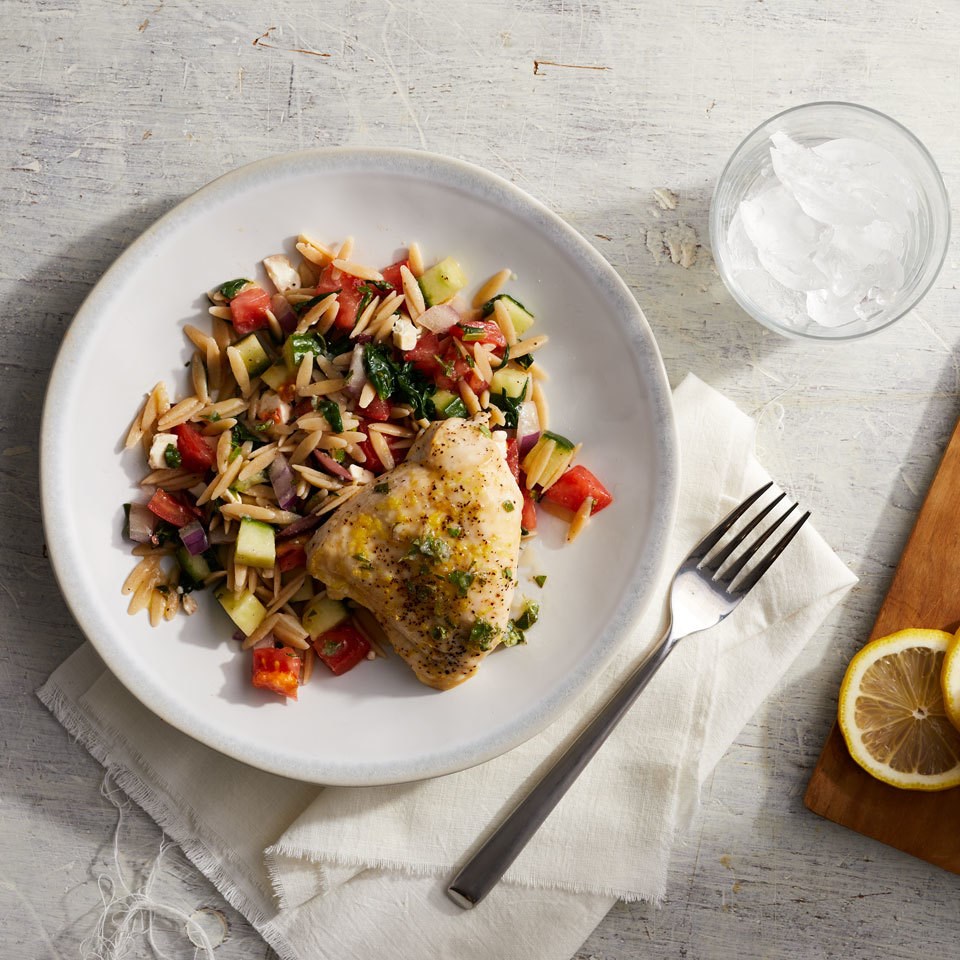 Mediterranean Chicken with Orzo Salad: Baked chicken breasts cook in the oven while you mix together a Mediterranean salad that's packed with veggies, whole-wheat orzo and an easy homemade Greek vinaigrette. This impressive 400-calorie dinner is easy to make and on the table in under an hour.
Total: 402 calories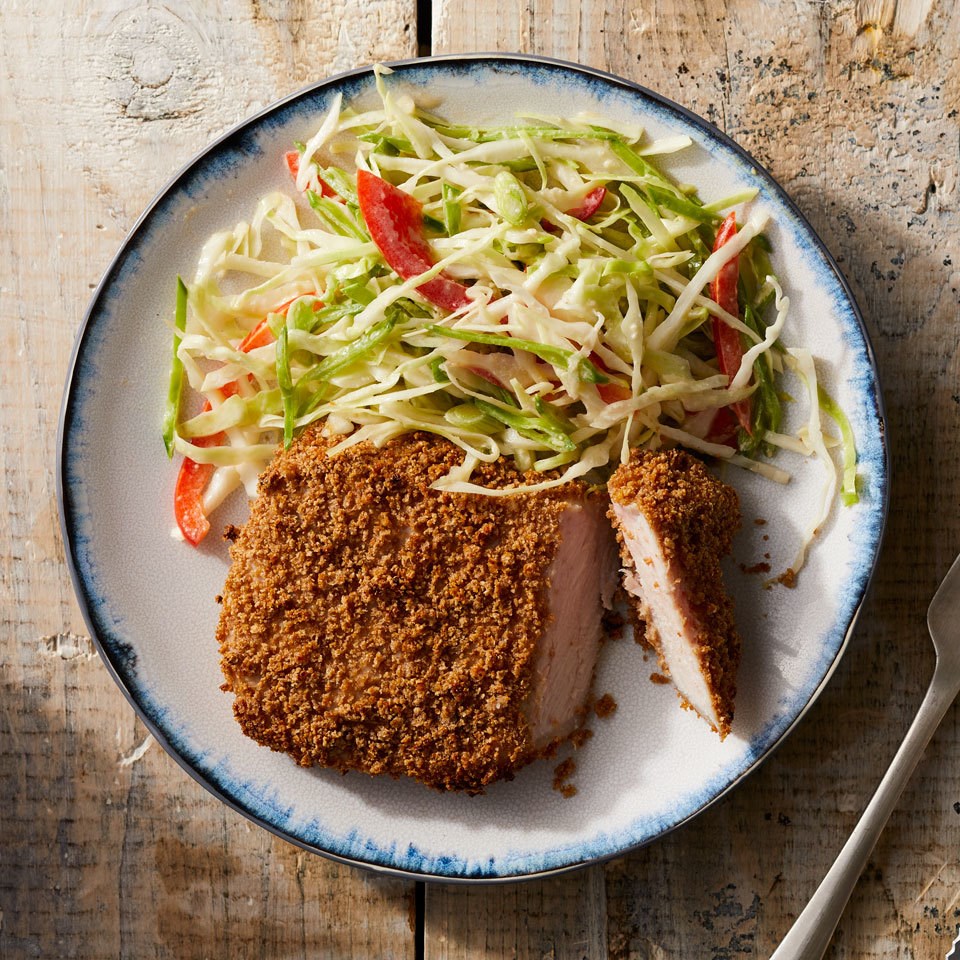 Panko-Crusted Pork Chops with Asian Slaw: Panko breadcrumbs and a high-heat oven lend satisfying crispiness to pork chops without the need for frying. The miso-flavored chops pair perfectly with the easy Asian slaw that rounds out this healthy 400-calorie meal with a serving of fresh veggies. Ready in under an hour, this dinner is great for busy weeknights.
Total: 402 calories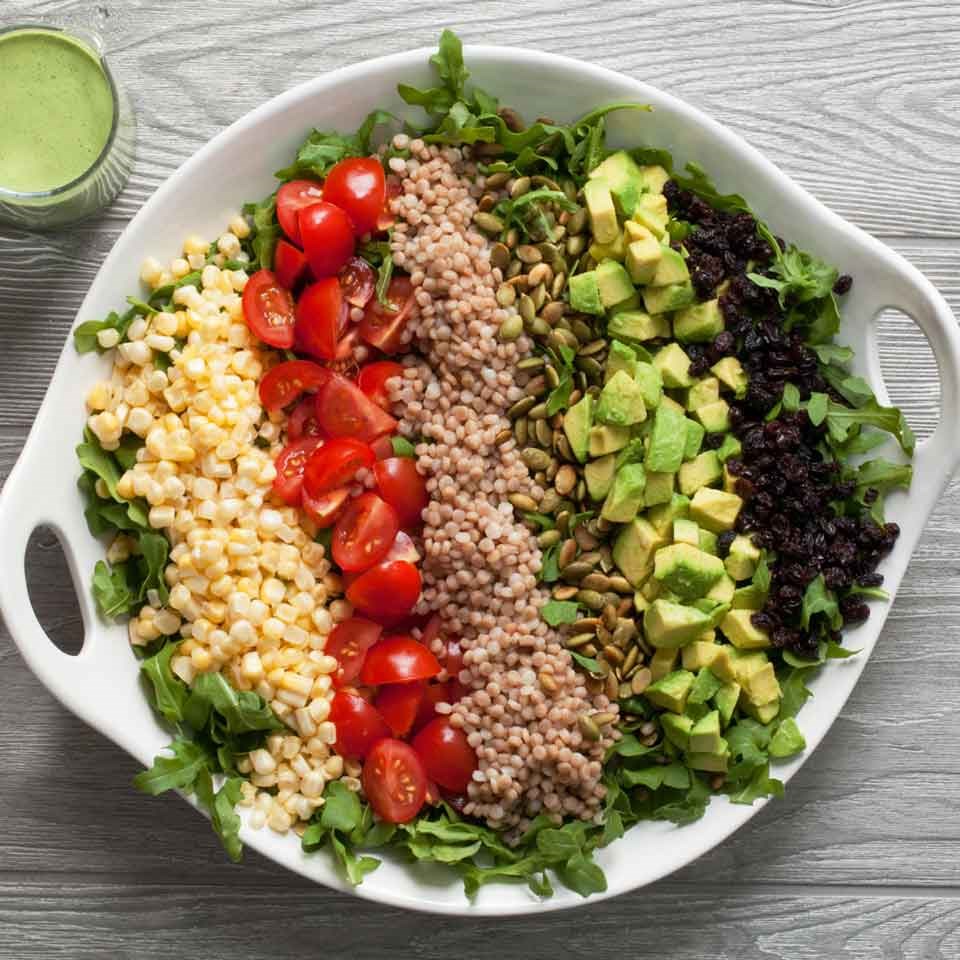 Stetson Chopped Salad: Knock it out of the park at dinner with this composed salad recipe that packs in colorful vegetables and a variety of textures from whole grains, seeds and a creamy homemade dressing. Serve this salad with a slice of whole-wheat baguette to get the calories up closer to 400 per serving.
Total: 406 calories
(includes calories for 1 small slice of baguette)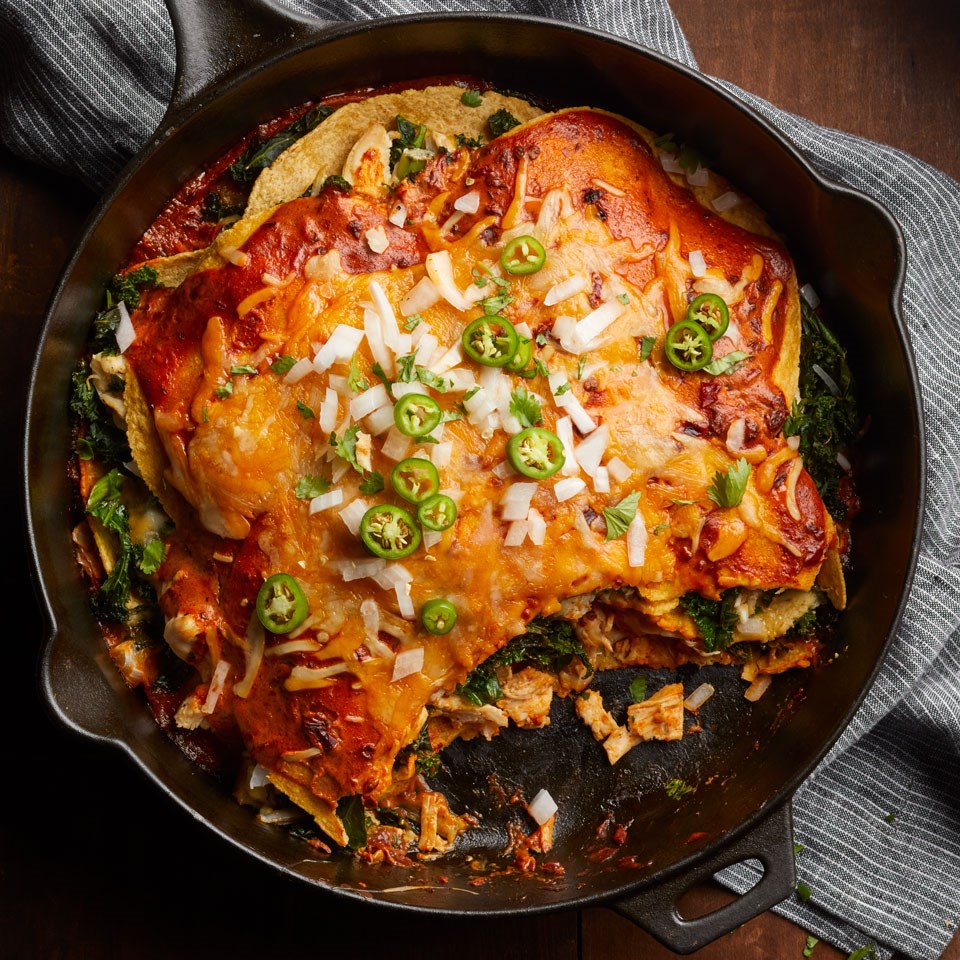 Adobo Chicken & Kale Enchiladas: Put out your favorite toppings for these quick and healthy layered enchiladas. Cilantro, jalapeños and hot sauce make great low-calorie additions to keep this dinner right around 400 calories.
Total: 415 calories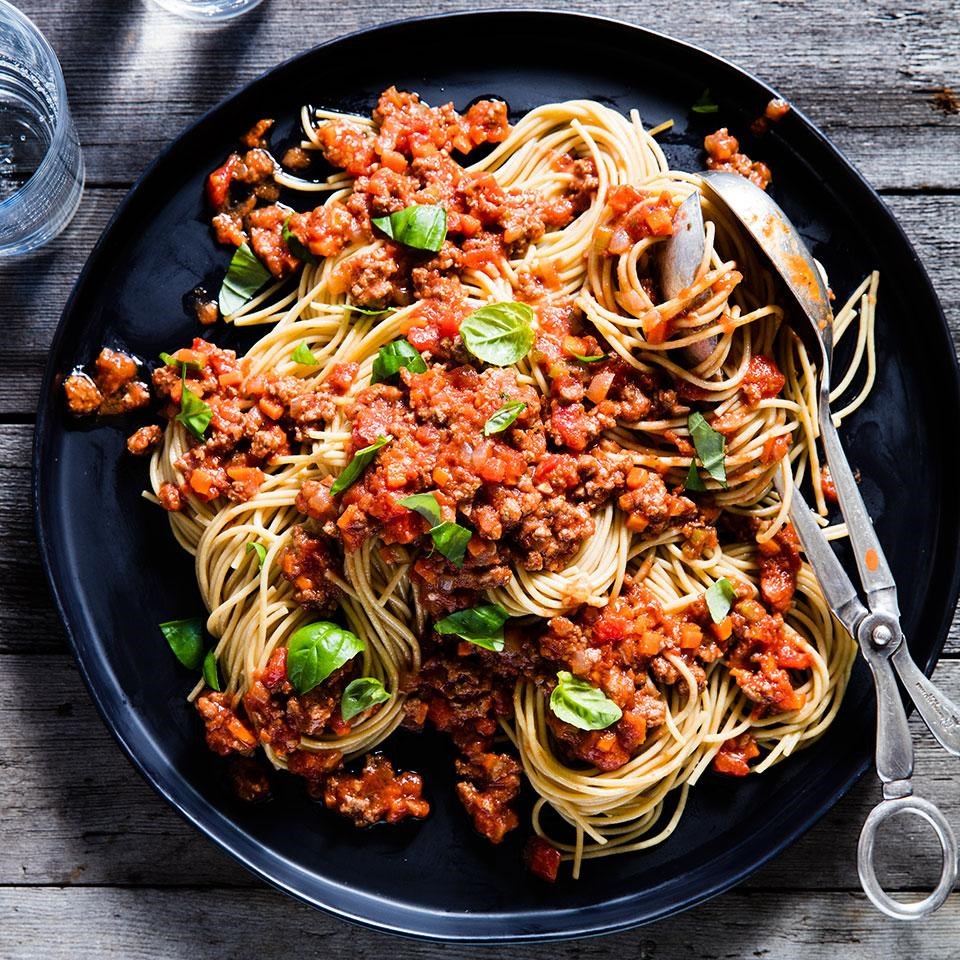 Spaghetti with Quick Meat Sauce: Instead of opening a jar of sauce, try this healthy spaghetti with meat sauce that's quick and easy enough for a weeknight. The meat sauce packs in 1 1/2 servings of veggies per person; to bump up the veggies even more, serve with a side of steamed broccoli.
Total: 409 calories
(includes calories for 1 cup steamed broccoli)
Don't Miss!
Healthy 400-Calorie Dinners
7-Day Weight Loss Meal Plan for Winter: 1,200 Calories
14-Day Clean-Eating Meal Plan to Lose Weight