Balanced eating is key to staying healthy if you have diabetes. In this 7-day diabetes meal plan, we include recipes with a healthy balance of complex carbohydrates, lean protein, heart-healthy fats and plenty of veggies. What you won't see is refined carbohydrates (think white bread and white rice), added sugars, saturated fats and sodium in large amounts—things that can negatively impact your health if you eat too much, especially if you have diabetes.
Related: Best Foods to Eat If You Have Diabetes
These dinner recipes are simple and delicious meals the whole family can enjoy, with or without diabetes. Each meal in this plan contains 2-3 carb servings (that's 30-45 grams of carbohydrates), to help keep blood sugars in check. Depending on your individual nutrition needs, you may need more carbohydrates at dinnertime. Browse our other delicious diabetes-friendly dinner and side dish recipes for even more delicious dinner ideas that work if you have diabetes.
Don't Miss: 30-Day Diabetes Diet Plan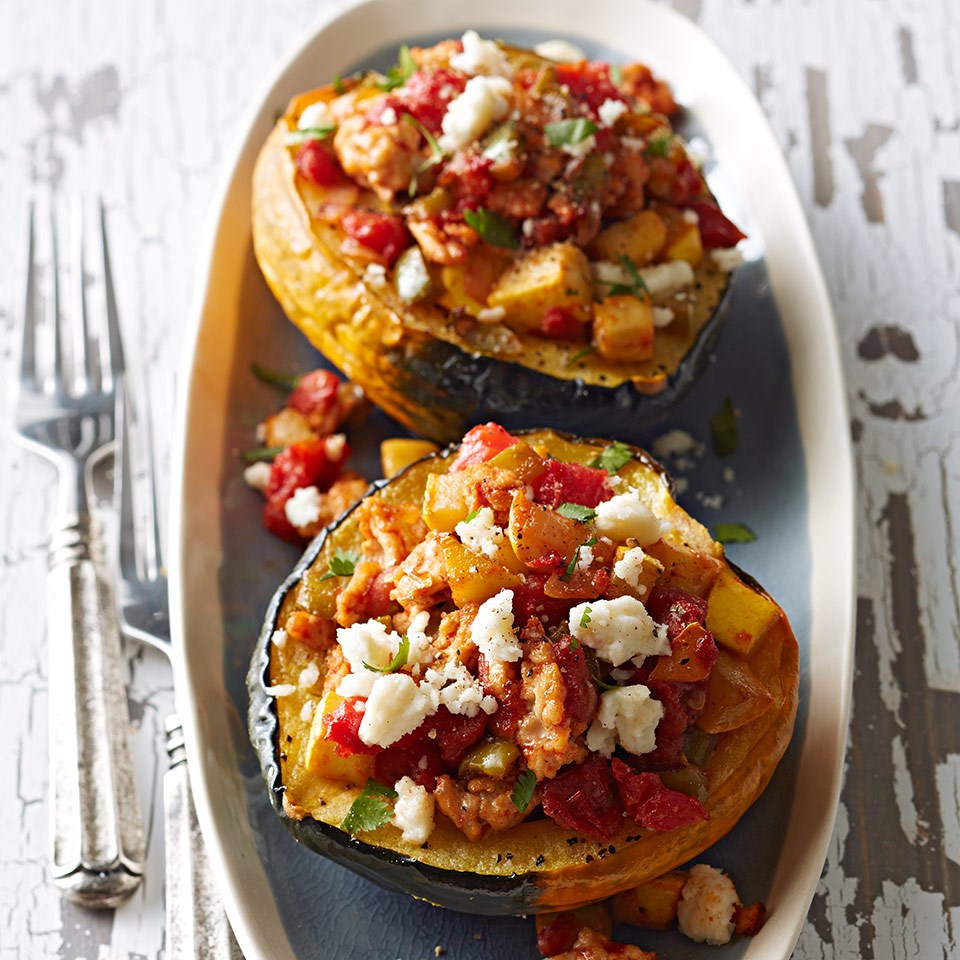 Mexican Stuffed Acorn Squash: Acorn squash gets a Mexican twist with a spicy-as-you-like-it turkey and veggie stuffing. Serve this tasty stuffed squash with the Orange & Avocado Salad to round out the meal.
Total carbohydrates: 44 g, or 3 carb servings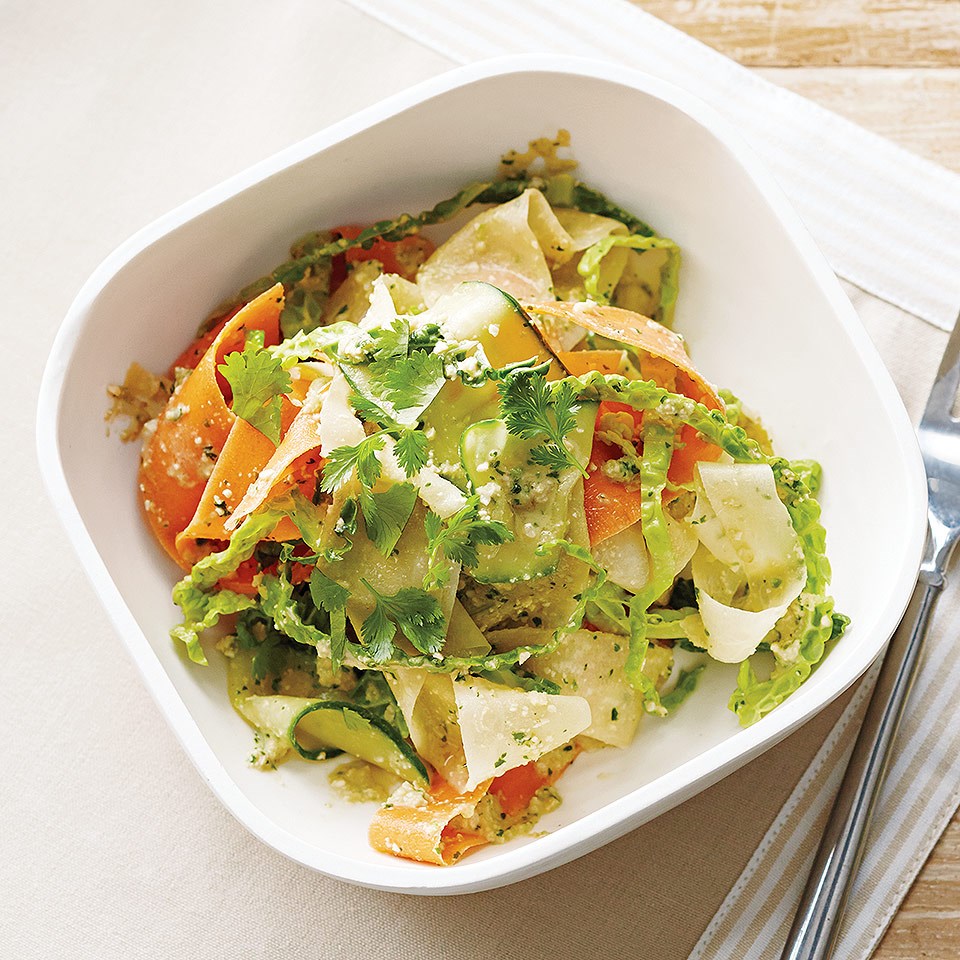 Cashew-Cilantro Pesto with Veggie Noodles: Quick work with a vegetable peeler transforms colorful vegetables into noodles for this fresh and spicy Asian-inspired dish. To amp up the protein content and give this dish more staying power, add 1/2 cup edamame.
Total carbohydrates: 36 g, or 2 1/2 carb servings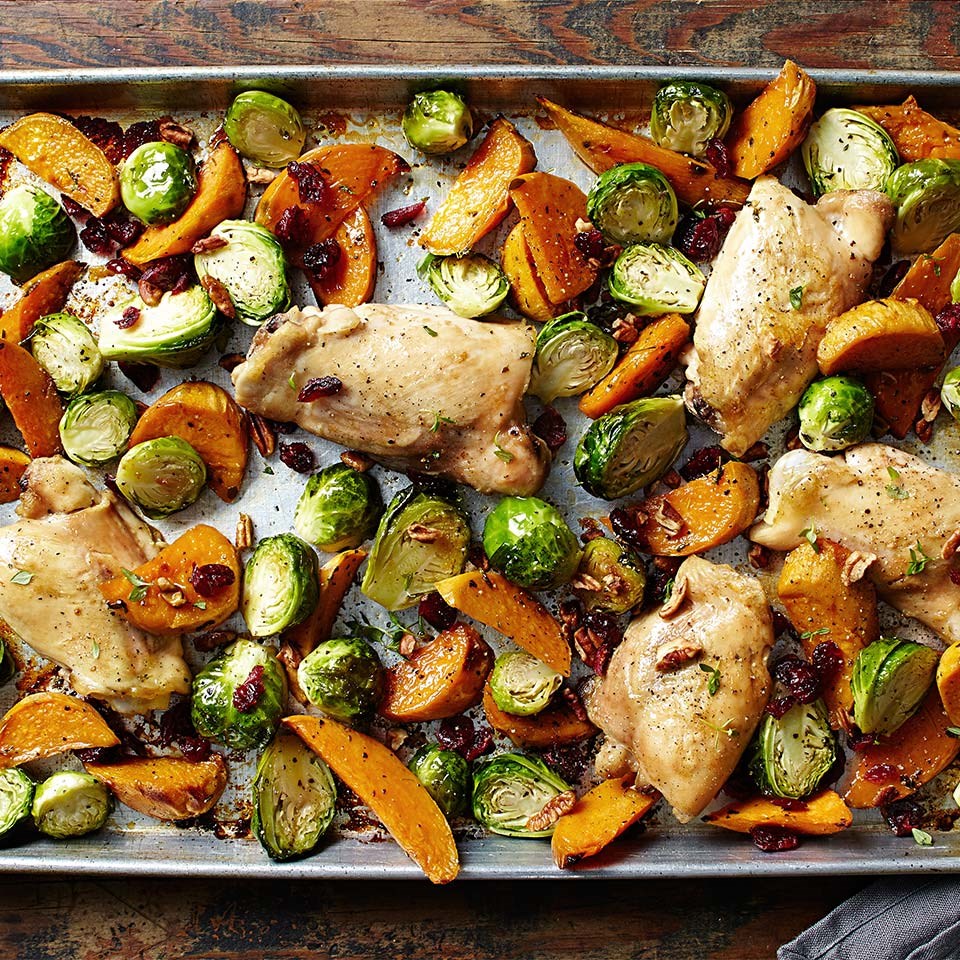 Maple-Roasted Chicken Thighs with Sweet Potato Wedges and Brussels Sprouts: This easy sheet-pan dinner brings together warming flavors to create a satisfying and hearty dinner. Using just one sheet pan to cook the chicken, sweet potato and Brussels sprouts makes for a cleanup that just as easy as the dinner prep.
Total carbohydrates: 45 g, or 3 carb servings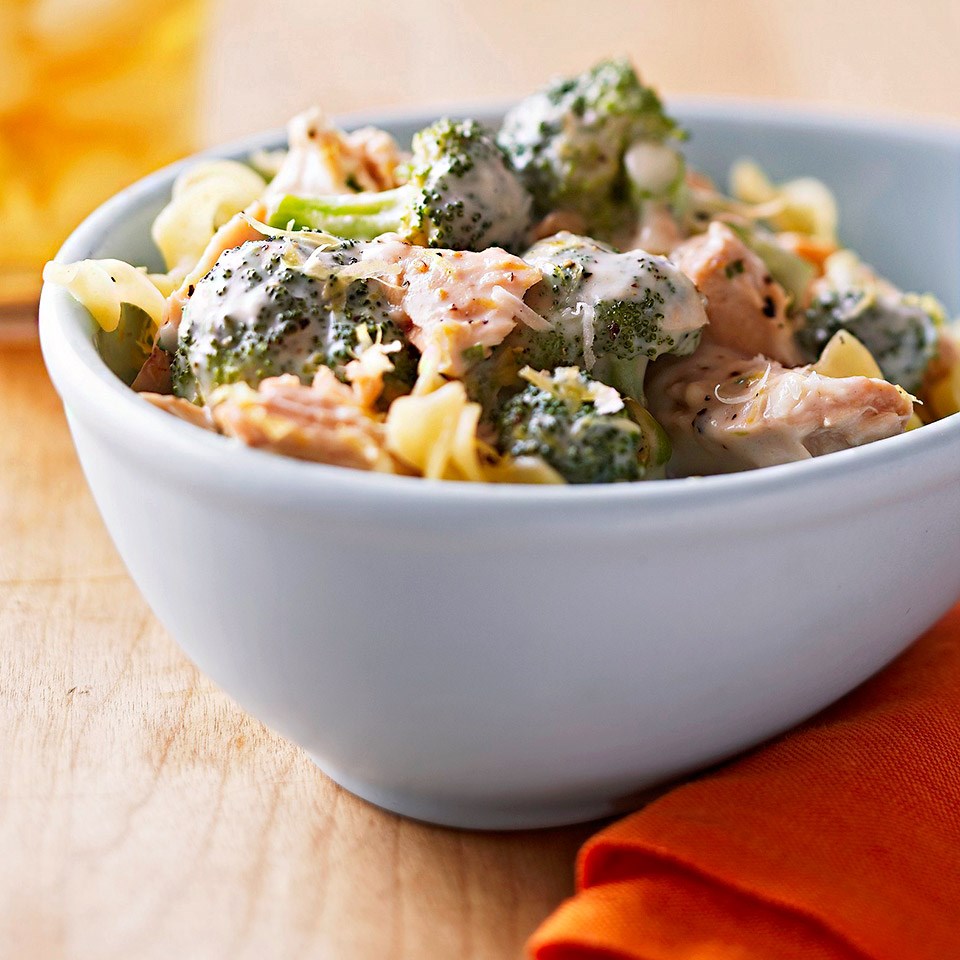 Salmon Alfredo: A cheesy sauce, lower in calories and sodium than a premade jarred sauce, coats the salmon, pasta and broccoli in this quick and easy 30-minute meal. Serving the salmon alongside the garlicky Massaged Kale Salad makes for a filling veggie-packed dinner.
Total carbohydrates: 32 g, or 2 carb servings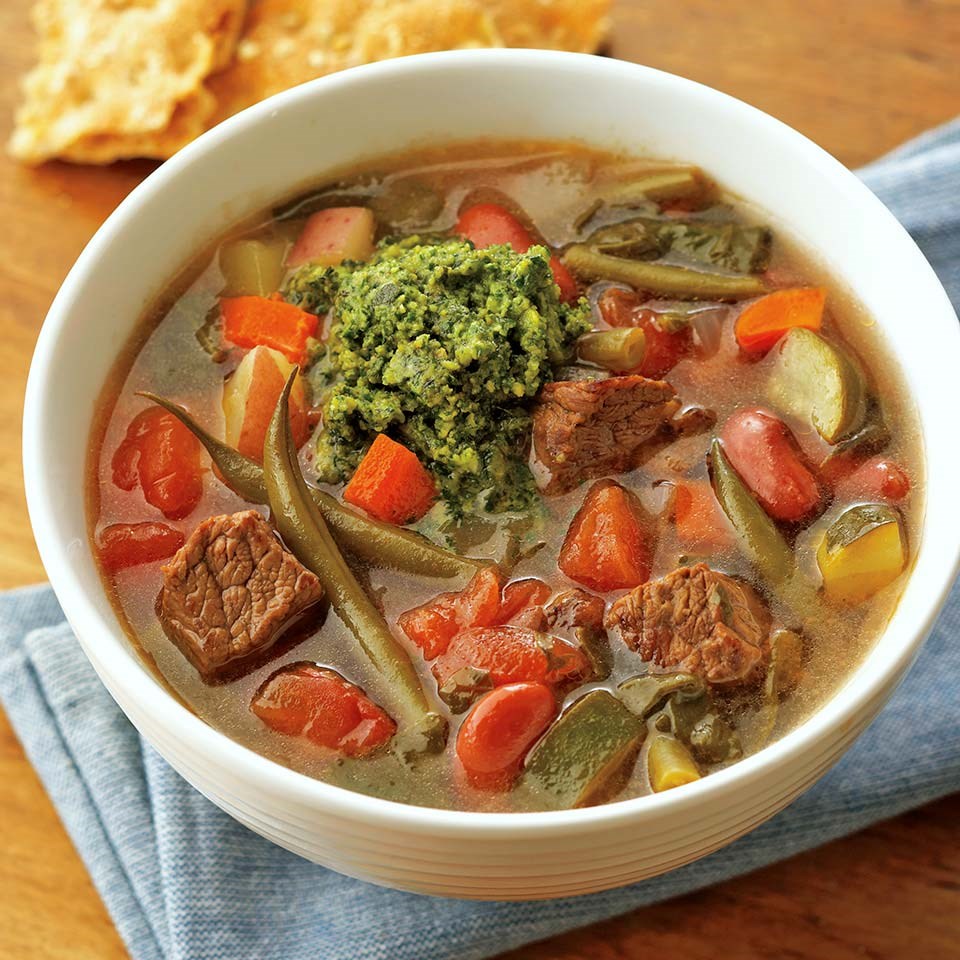 French Beef Stew au Pistou: This classic one-pot beef stew is packed with produce—tomatoes, carrots, potatoes, zucchini, green beans and spinach—so you can have a big serving (2 cups!), without having to worry about too many calories or carbohydrates. Topped with a cheesy pesto sauce, this fresh dinner is flavorful and satisfying. If you don't want to make your own pesto, a premade option will work just fine—just choose the brand with the least amount of sodium.
Total carbohydrates: 35 g, or 2 1/2 carb servings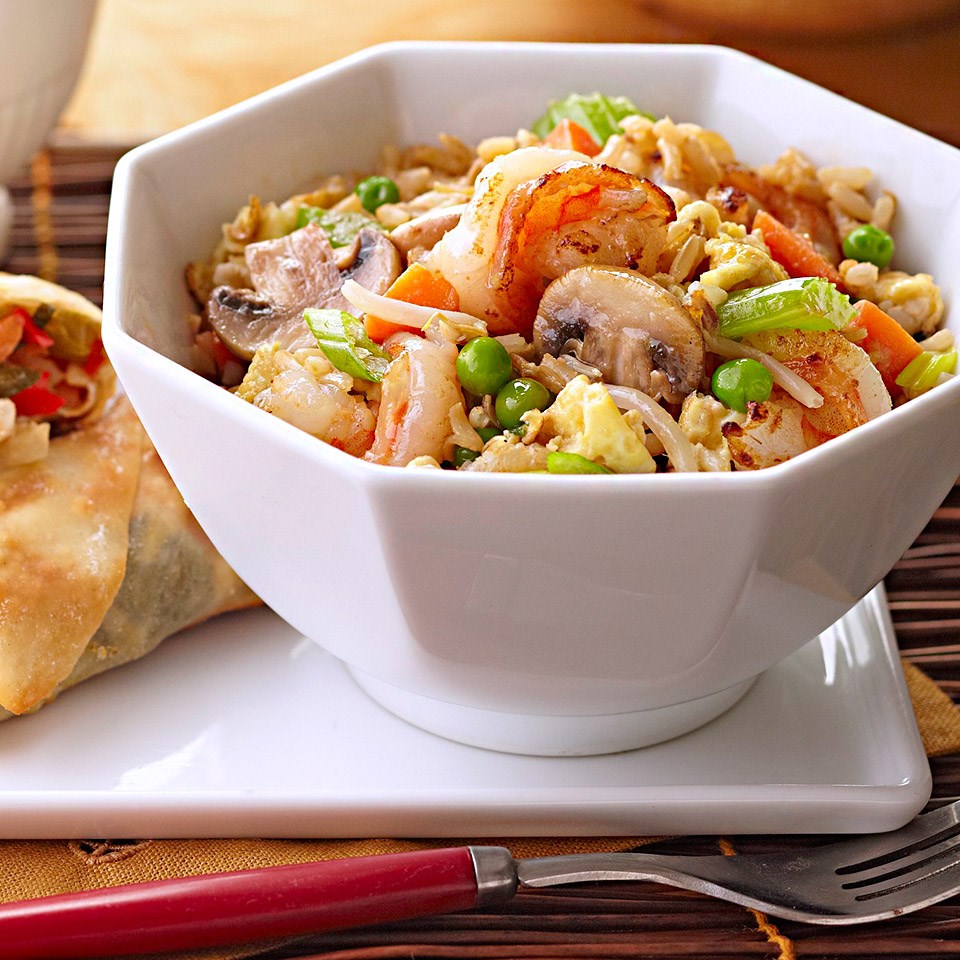 Quick Shrimp Fried Rice: Skip the takeout and make this lightened-up, veggie-packed 30-minute meal instead. Serve with a big leafy green salad dressed with the easy Ginger-Sesame Vinaigrette.
Total carbohydrates: 34 g, or 2 1/2 carb servings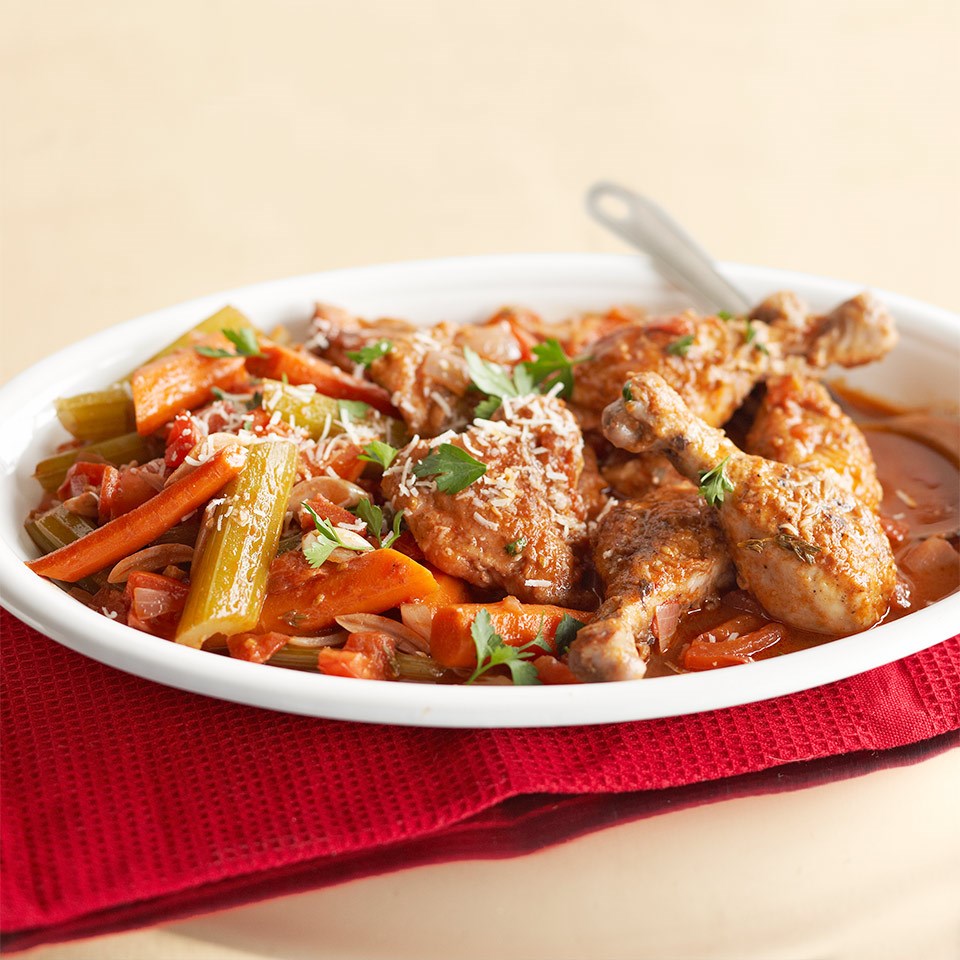 Easy Chicken Cacciatore: Fresh veggies and herbs spice up this tasty one-pot chicken that's super-easy to prepare. Simmering the chicken and veggies together until tender creates a deeply flavored dish that's even better the next day as leftovers.
Total carbohydrates: 30 g, or 2 carb servings
Don't Miss!
See all of our healthy Diabetic Living Magazine recipes!
1,500 Calorie Diabetes Meal Plan for Weight Loss
3-Day Diabetes Meal Plan: 1,200 Calories
3-Day Diabetes Meal Plan: 1,500 Calories
3-Day Diabetes Meal Plan: 2,000 Calories