Using some simple meal-planning strategies can make maintaining a healthy diet during pregnancy easy, especially if you're excluding foods like dairy items, due to an allergy or intolerance (or whatever your reason may be). Planning out your meals in advance helps to ensure you're getting all the nutrients you and your baby need for healthy growth and development, like protein, folate, calcium and iron. In this healthy-pregnancy meal plan, we made sure to hit the daily amounts needed for each of these nutrients by including healthy, whole-foods-based meal and snack ideas, while excluding dairy-containing ingredients. Each recipe in this meal plan meets our Healthy Pregnancy nutrition requirements, meaning they deliver healthy nutrients moms-to-be need more of and they don't have any off-limits foods like alcohol, raw eggs or deli meat. Each recipe also meets our Dairy-Free parameters, and has been checked (and rechecked) by a registered dietitian to make sure no dairy products made their way into the plan. This meal plan is set at 2,500 calories, but you may need more or fewer calories depending on your unique nutrition needs. Talk with your doctor and a registered dietitian about altering this meal plan to best suit your needs.
BREAKFAST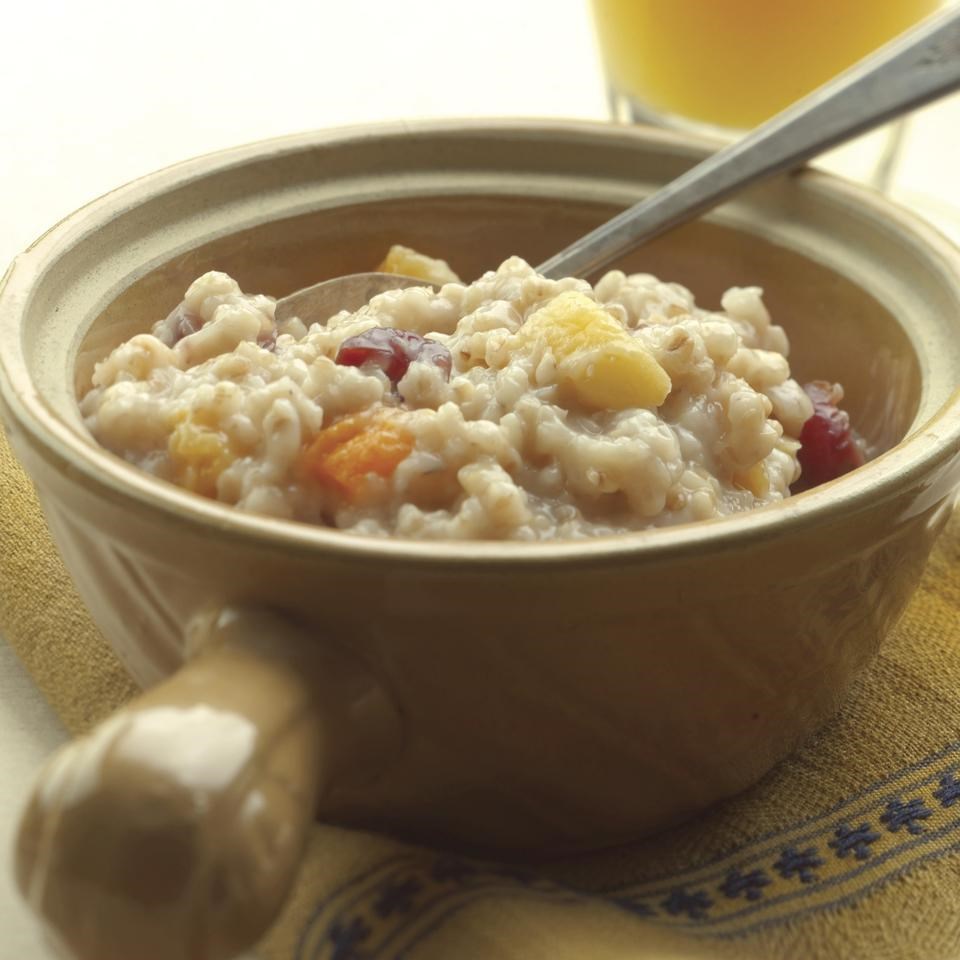 Breakfast (552 calories)
• 1 1/2 cups Overnight Oatmeal topped with 1/4 cup slivered almonds
• 1 cup blueberries
• 1 cup unsweetened almond milk, warmed if desired
A.M. SNACK
A.M. Snack (315 calories)
• 1 medium banana
• 2 Tbsp. natural peanut butter
LUNCH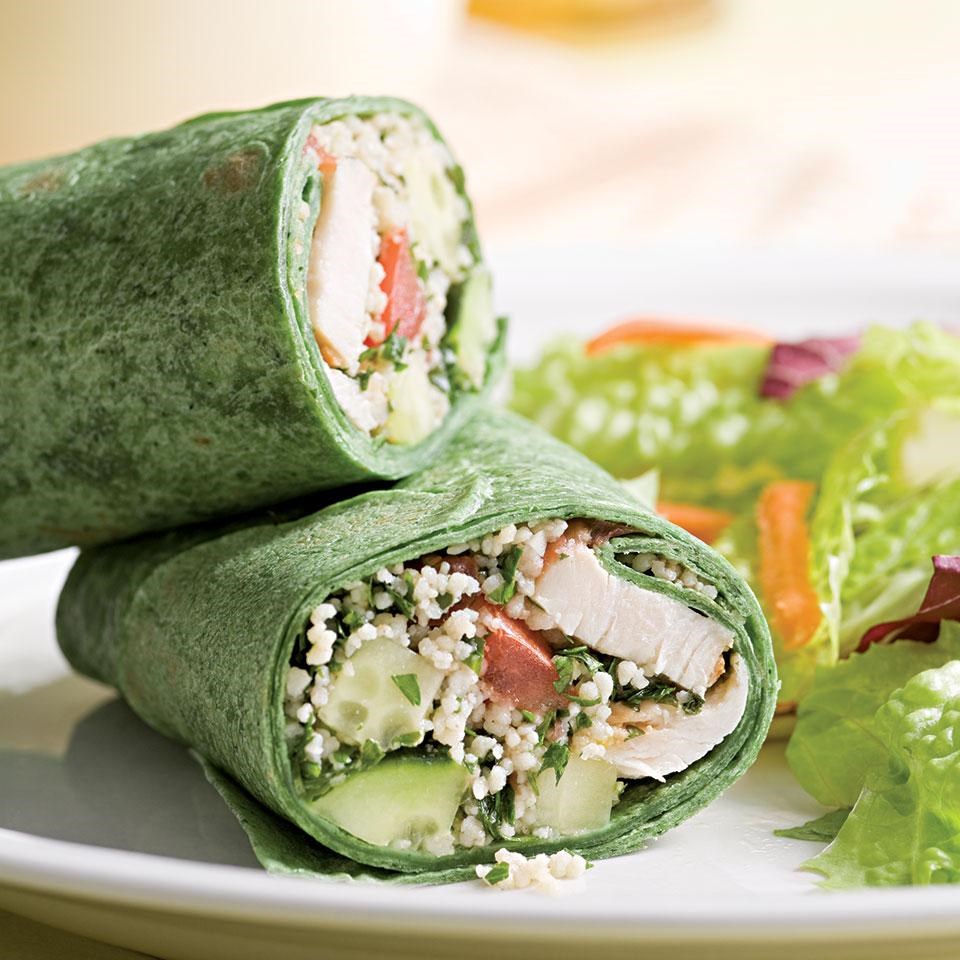 Lunch (573 calories)
• 1 serving Mediterranean Wrap
• 1 cup cantaloupe
P.M. SNACK
P.M. Snack (334 calories)
Chickpea & Cherry Tomato Salad
• 1 cup cherry tomatoes
• 2/3 cup canned no-salt-added chickpeas, rinsed and drained
• 1/2 cup fresh basil leaves, torn
• 1 Tbsp. olive oil
• 1 teaspoon balsamic vinegar
Place the tomatoes, chickpeas and basil in a bowl. Drizzle with oil and vinegar and season with a pinch of salt and pepper.
DINNER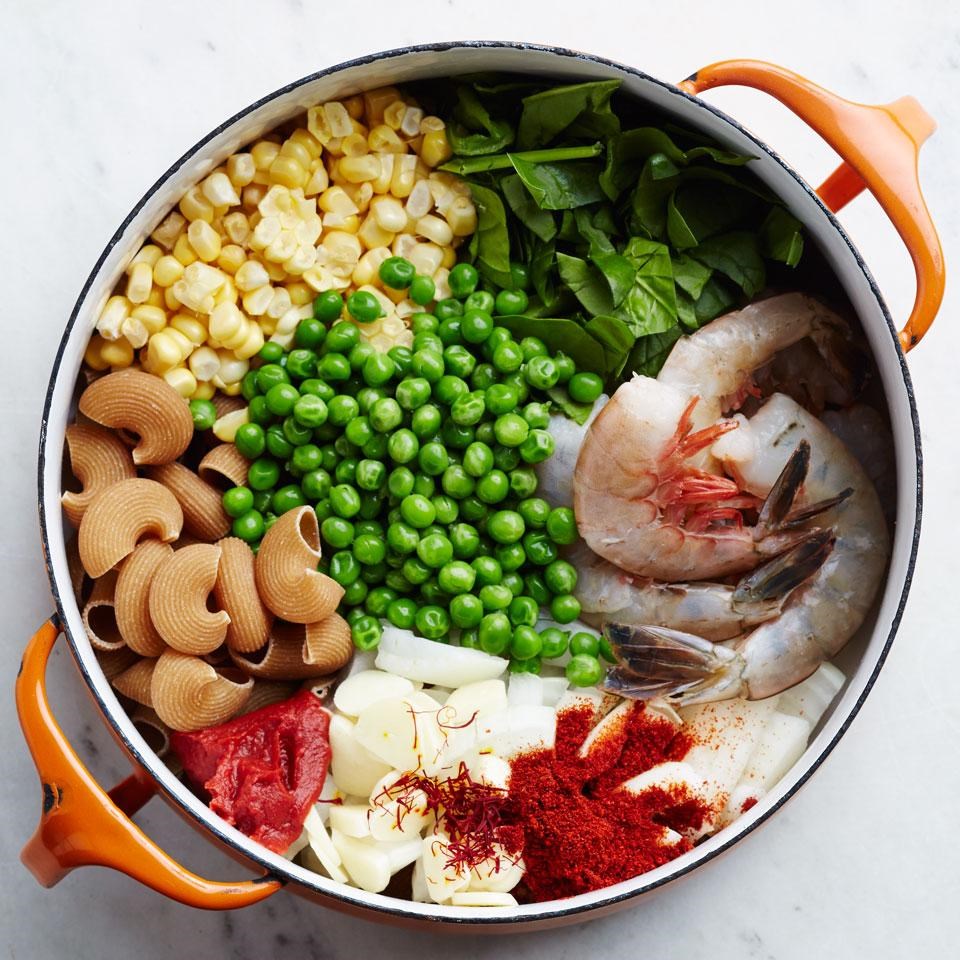 Dinner (738 calories)
• 2 1/4 cups Smoky Shrimp, Corn & Pea One-Pot Pasta
• 2 cups spinach drizzled with 1 Tbsp. olive oil & 2 tsp. balsamic vinegar
• 1 kiwi, sliced
• 1 cup cubed mango
Combine the kiwi and mango in a bowl and toss with fresh lime juice to enjoy as dessert.
Daily Total: 2,512 calories, 114 g protein, 60 g fiber, 630 mcg folate, 22 mg iron, 1,192 mg calcium, 2,232 mg sodium
Please Note: This meal plan is controlled for calories, sodium, protein, folate, iron and calcium. If you are concerned about any nutrient in particular, talk with your doctor and a registered dietitian to alter this meal plan to better suit your needs.
Don't Miss!
Getting Started: Pregnancy Diet Basics
What to Eat (and Avoid) When You're Pregnant
Healthy Pregnancy Recipes
How Much Folate Do You Need?