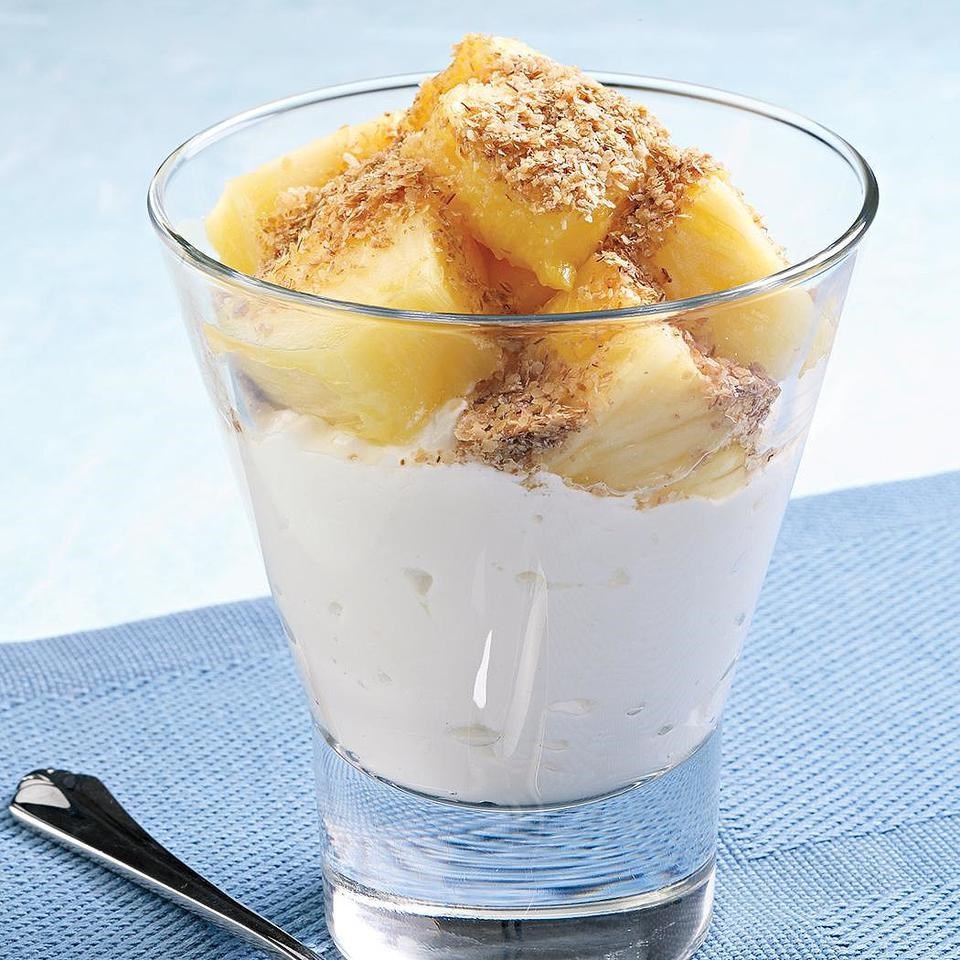 Pictured recipe: Breakfast Parfait
These simple preparations will help you enjoy this luscious fruit all season long.
For a tropical drink: Puree pineapple, low-fat milk, a splash of coconut milk and a handful of ice cubes in a blender until smooth. Add rum if desired.
To Cut a Fresh Pineapple:
1. Cut off the top and bottom of the pineapple with a sharp knife, making a stable flat base.
2. Stand the pineapple upright and remove the skin.
3. Use a paring knife to remove any remaining eyes.
4. Slice the fruit away from the core. Discard core.