Seamus Mullen, a renowned chef, turned his life and health around by changing his diet. In his cookbook Real Food Heals, Seamus shares delicious recipes to help people feel better every day by nourishing their bodies. His tenets of real food can help you reclaim your health and feel good about what you're eating. Whether your goal is weight loss, helping reduce inflammation or you just want to eat delicious real food, these tenets can help you. Here is an an excerpt of "The Tenets of Real Food Heals" from Seamus Mullen's new book:
Related: How Chef Seamus Mullen Went from Overweight and Sick to Healthy and Fit Eating Delicious Food
The only manageable and realistic way to maintain a lifetime of healthy choices comes from a positive and joyful relationship with delicious food. Follow these tenets and that's exactly what you'll experience.
Pictured Recipe: Coconut Roasted Cauliflower with Cilantro and Lime
1. Pursue Joy In the Kitchen
Cooking and eating are all about pleasure. Never lose sight of that priority.
2. Nothing Tastes As Good As Healthy Feels
It's important to draw the distinction between what may be enjoyable in the moment and what brings lasting joy. Choose the latter.
3. Nutritious Food Is Delicious Food
How about a fresh ceviche of wild caught seafood, avocado, pepitas, coconut, and lime? Delicious? Without question. Nutritious? Damn straight.
Pictured Recipes:
Avocado Aioli
Pickled Carrots and Daikon
Pickled Peppers
4. Eat Real Food
As many vegetables and good fats and proteins as you want with meat and dairy as accents. Consume foods rich in probiotics and restrict carbohydrate and sugar intake.
5. Cook Like a Pro
Adhering to a few simple rules of the professional kitchen can help create incredibly dynamic, flavorful, exciting, and appealing dishes.
6. Forget Metrics
Counting calories and tracking pounds gained and lost leads to the horrible antagonistic love hate relationship with food that contributes to anxiety and low self esteem.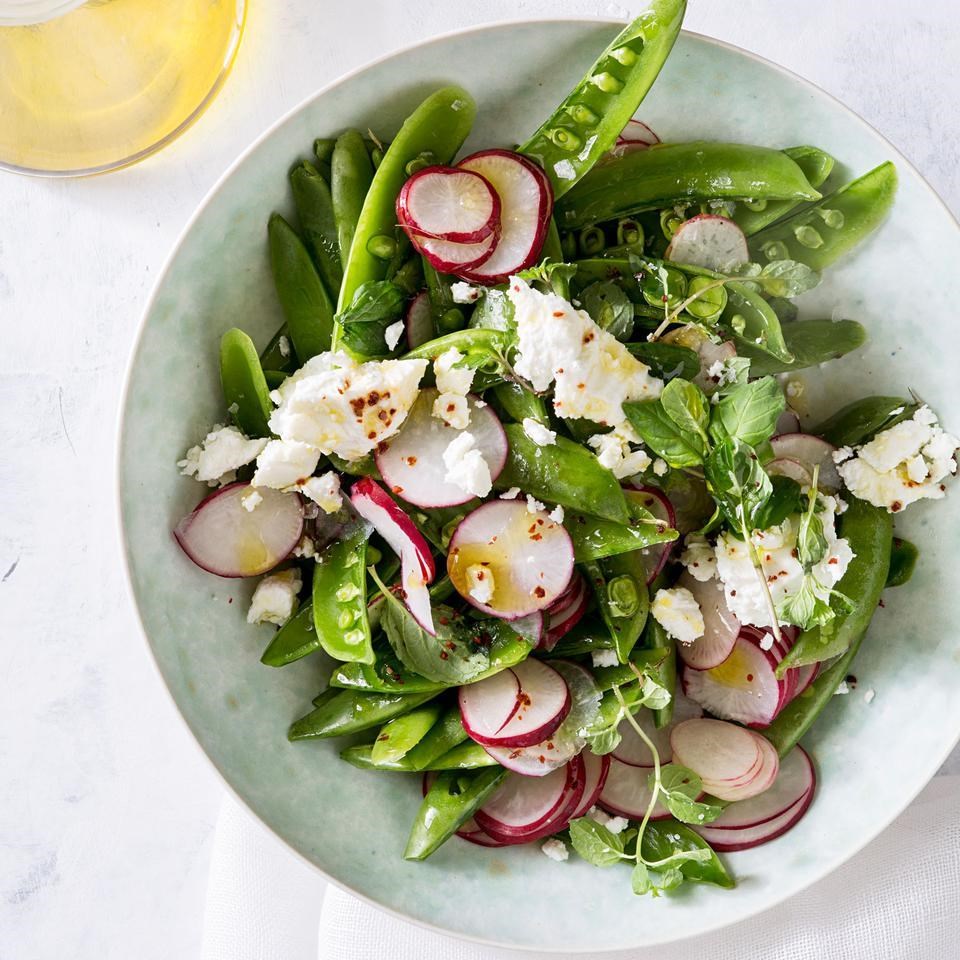 Pictured Recipe: Seamus Mullen's Sugar Snap Pea Salad
7. Eat When You're Hungry
We often eat on a schedule because we think we should. Transitioning from a carb heavy diet to one of nutrient dense vegetables, fats, and proteins means we eat less frequently and only when our bodies really need and want to.
8. Be Patient With Change
It takes about a month to adjust from a carb dependent diet to a vegetable and fat based one. Stick to the tenets and wait for your body to switch from being a carb burner to being a fat burner. After that initial shift, the change is significant and lasting, and will make you feel stronger and younger every day.
Related:
7 Ways to Clean Up Your Diet
1-Week Clean-Eating Meal Plan
Reprinted from Real Food Heals by arrangement with Avery Books, a member of Penguin Group (USA) LLC, A Penguin Random House Company. Copyright © 2017, Seamus Mullen