Getting enough fiber is super important to keep digestion regular (if you know what we mean). And beyond helping you to feel regular, research credits eating more fiber with weight loss, a healthy heart and a decreased risk of diabetes. But even with all the known benefits of fiber, 95% of Americans are still not getting enough. On average, Americans only eat 16 grams of fiber a day—far from the 28 grams recommended in the 2020 Dietary Guidelines for Americans. In this 1-day high-fiber meal plan, we make it easy to get your daily fiber fill. With 34 grams of fiber for the day, you're definitely hitting the mark. We made sure to also include other important nutrients for healthy aging, like protein and calcium, and kept the sodium low (below 1,500 mg). With plenty of delicious foods, eating a healthy diet is made simple with the help of this trusty meal plan.
Related: 10 Amazing Health Benefits of Eating More Fiber
See How to Make West Coast Avocado Toast

BREAKFAST
Breakfast (300 calories, 6 grams fiber)
• 1/2 cup oats cooked in 1 cup 1% milk
• 1 medium plum, chopped
• 1 tsp. chia seeds
Cook oatmeal and top with chopped plum and chia seeds

LUNCH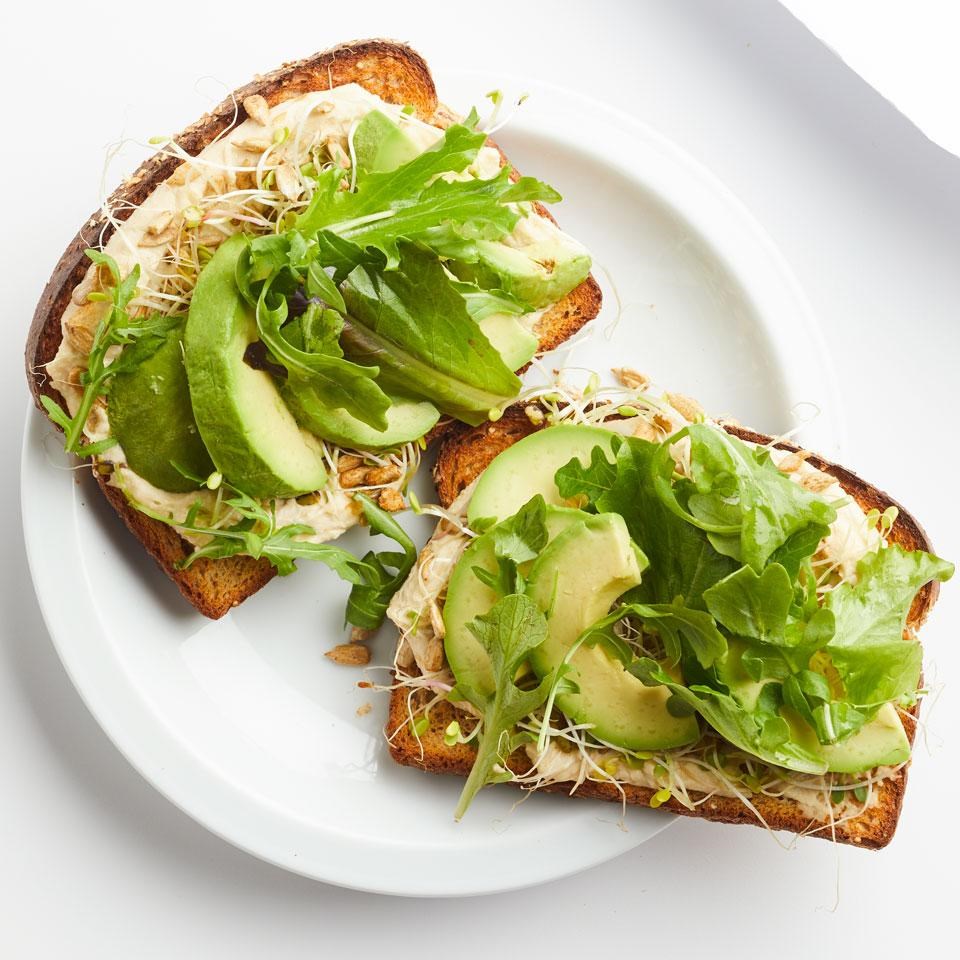 Lunch (302 calories, 8 grams fiber)
• 1/2 serving West Coast Toast
• 3/4 cup orange juice, fortified with calcium & vitamin D

P.M. SNACK
P.M. Snack (110 calories, 6 grams fiber)
• 1/2 cup drained and rinsed canned black beans
• 2 Tbsp. pico de gallo
• 1 Tbsp. chopped cilantro
Combine beans, pico de gallo and cilantro. Add hot sauce for an extra kick of heat, if desired

DINNER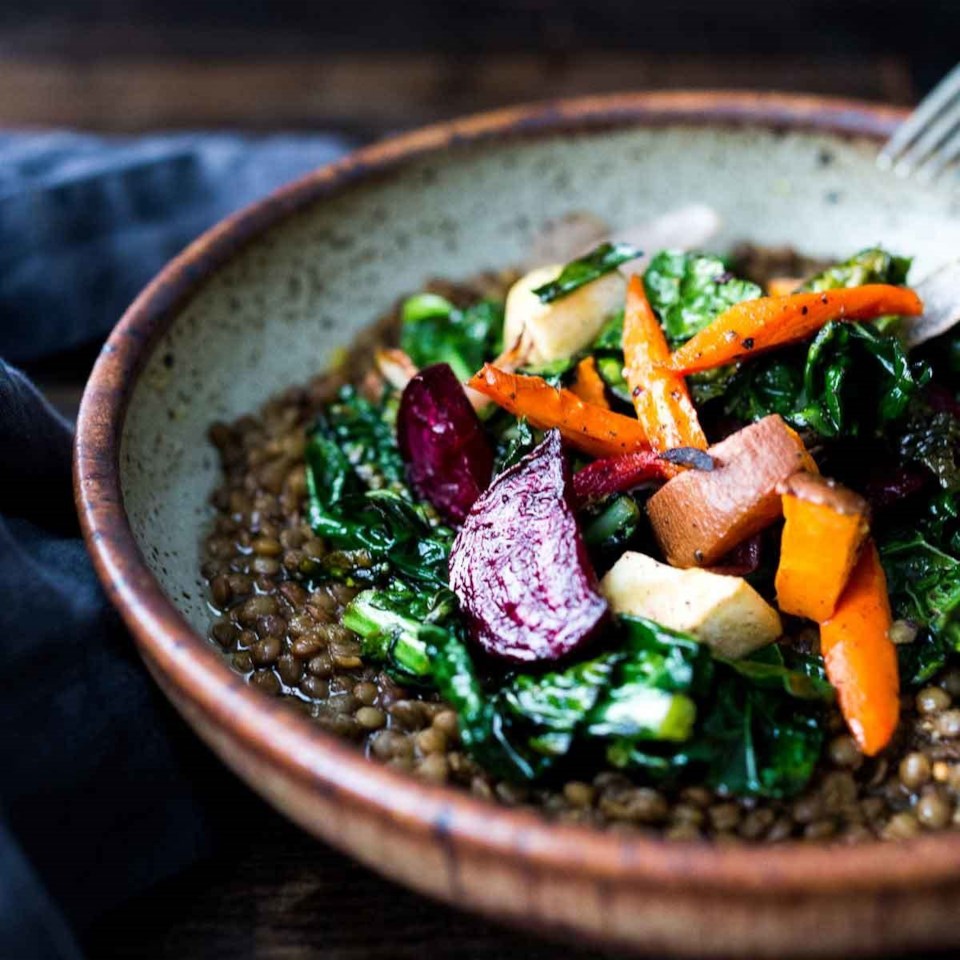 Dinner (491 calories, 14 grams fiber)
• 1 serving Roasted Root Veggies & Greens over Spiced Lentils
• 1/4 cup low-fat yogurt to drizzle over lentils & veggies
Daily Total: 1,204 calories, 51 g protein, 1,018 mg sodium, 34 g fiber, 913 mg calcium
Please Note: This meal plan is controlled for calories, protein, fiber, sodium and calcium. If you are concerned about any one nutrient in particular, speak with your health care provider about altering this meal plan to best suit your needs.
Don't Miss!
Healthy Aging Recipes
Healthy Aging Diet Guidelines
See All of our Healthy Aging Meal Plans Here!