Eating clean is how we do things here at EatingWell—it's a simple, healthy approach to eating that focuses on foods that do the body good, while limiting the not-so-helpful items. In this clean-eating meal plan for spring, you'll find nutrient-rich foods like fruits and veggies, lean protein, whole grains and healthy fats and limited amounts of processed foods, refined grains, salt, added sugar and alcohol. We included seasonal ingredients like green beans, zucchini and greens, that make for a week of fresh dinners. Don't worry about counting calories or eliminating certain food groups altogether—simply choose wholesome ingredients and see how delicious and easy clean eating can be.
Don't Miss:
EatingWell's 4-Week Cean-Eating Challenge
Get a BONUS Printable 28-Day Clean-Eating Meal Plan!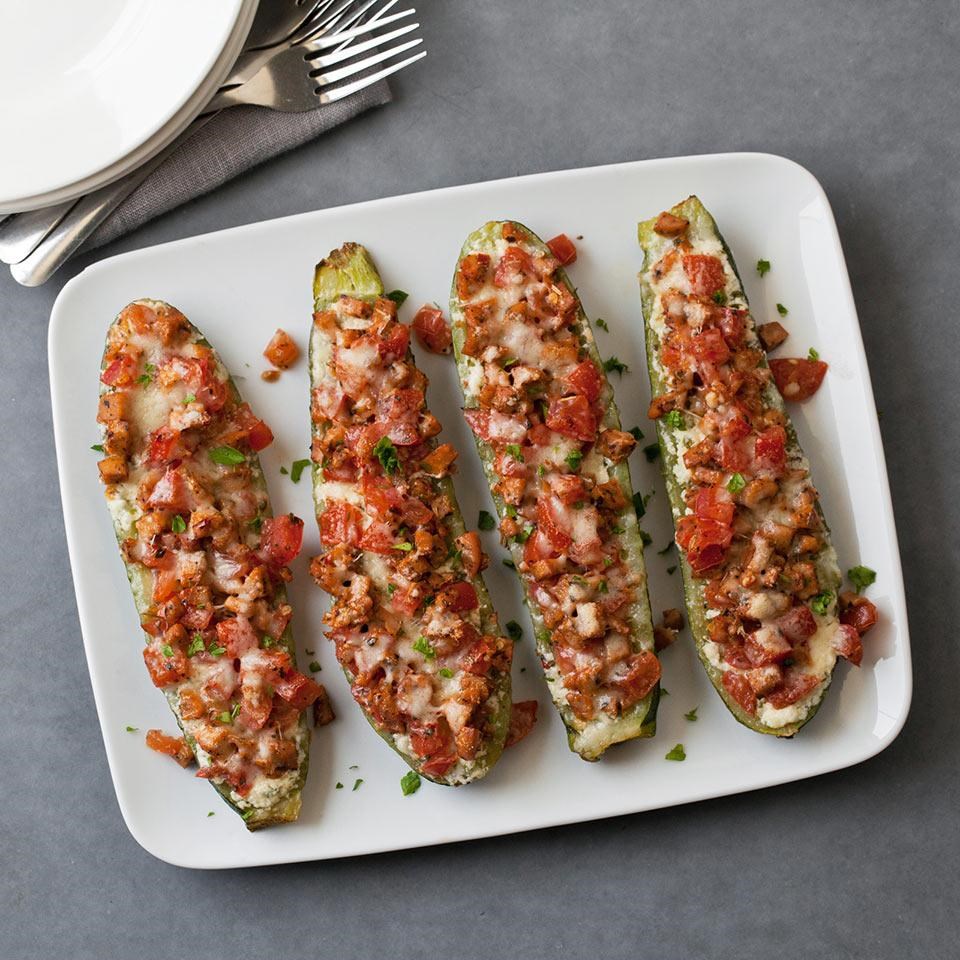 Lasagna-Stuffed Zucchini: Swap vegetables for noodles in this healthy lasagna-inspired recipe. Stuffing zucchini boats with chicken sausage, tomato, ricotta and herbs gives you all the flavors of lasagna with an extra serving of veggies.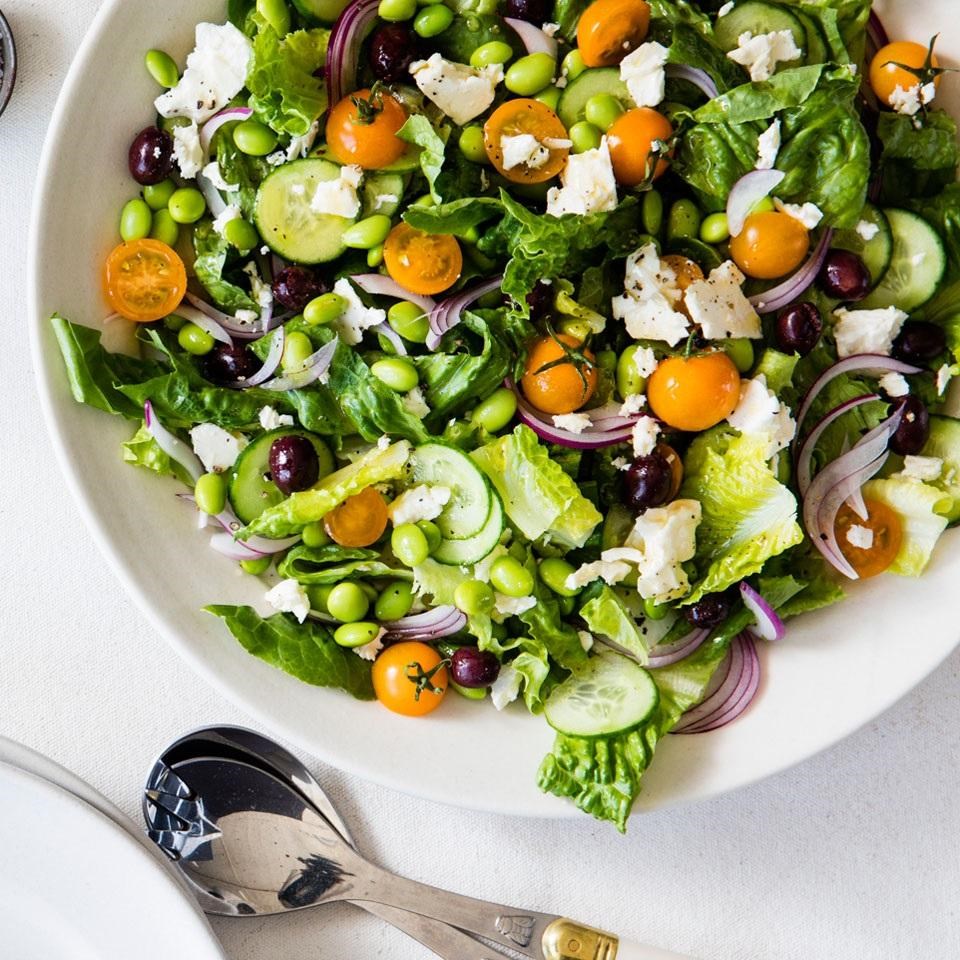 Greek Salad with Edamame: Edamame adds lean protein to the classic Greek salad made with romaine, tomatoes, cucumber, feta and olives. This simple, but exciting salad makes for satisfying and delicious dinner.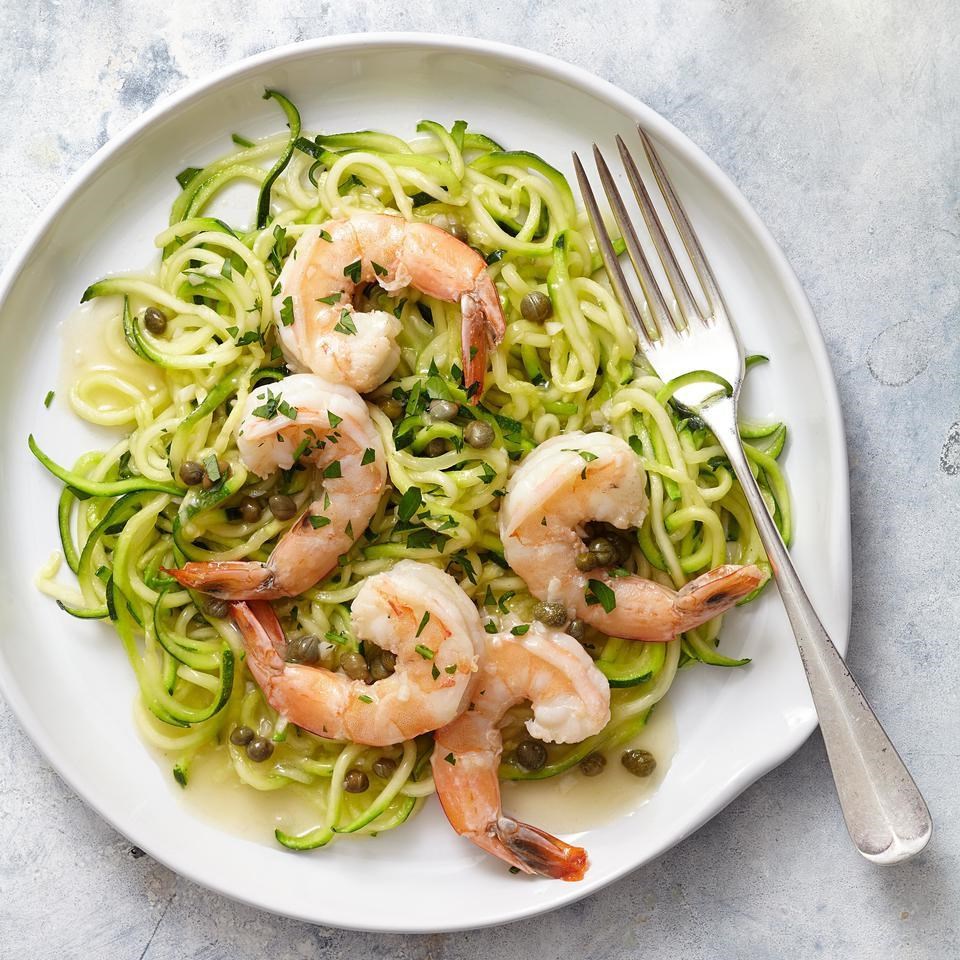 Shrimp Piccata with Zucchini Noodles: The tangy lemon-caper sauce in this healthy Italian-inspired recipe is a natural with shrimp. The zucchini noodles sneak in an extra serving of veggies in this delicious makeover meal.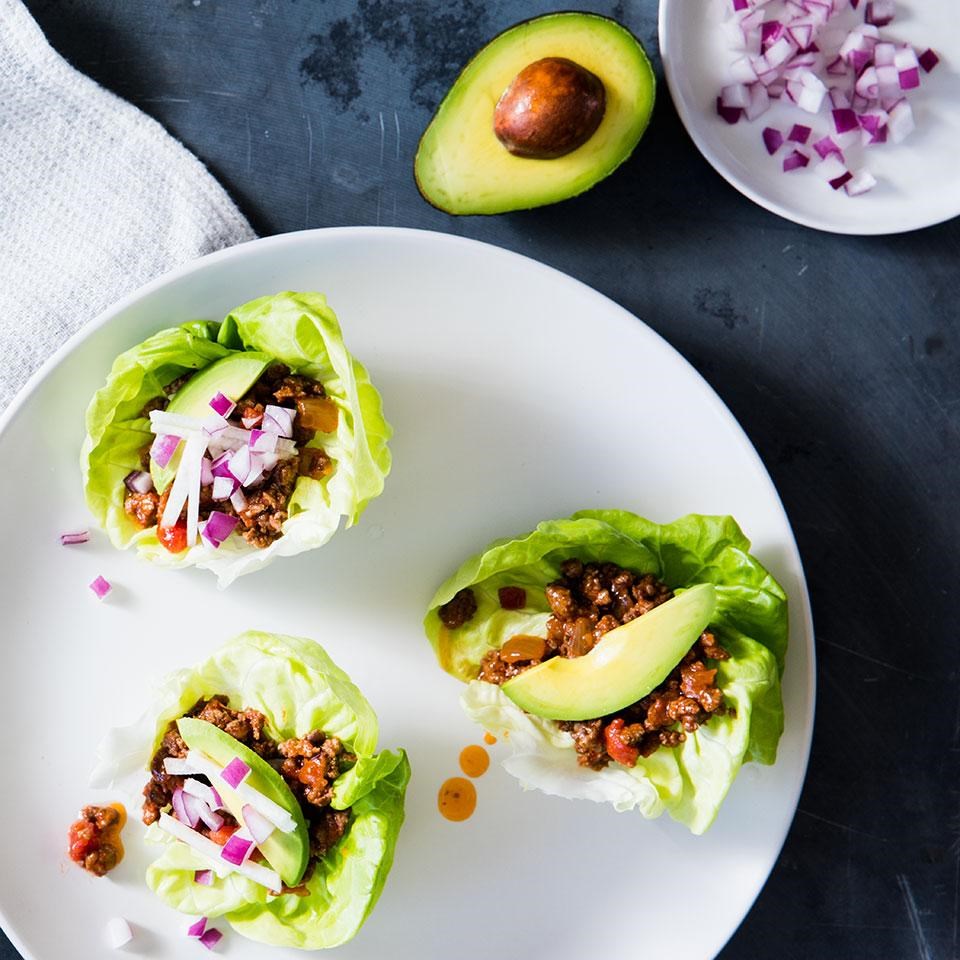 Taco Lettuce Wraps: Don't limit yourself to just iceberg or romaine lettuce for this low-carb, gluten-free taco lettuce wrap recipe—any fresh green sturdy enough to wrap around ½ cup of filling works. Try cabbage, kale or whatever you have on hand as an alternative.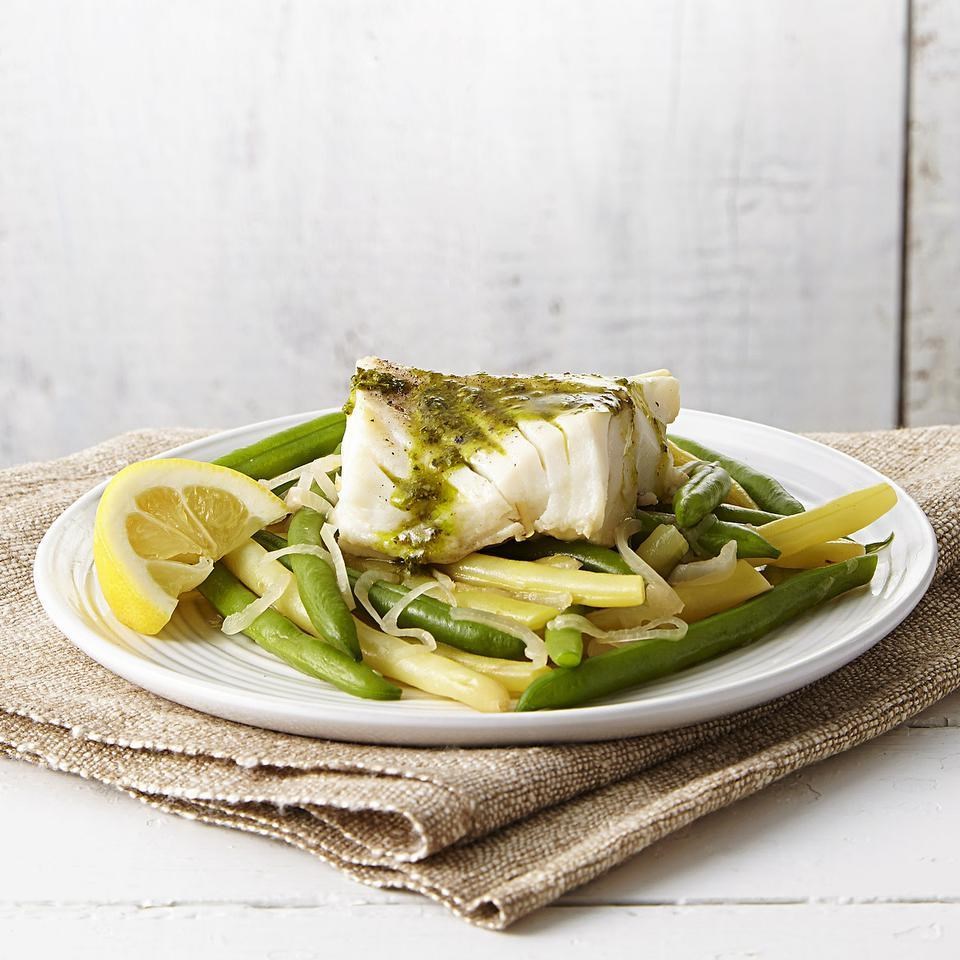 Poached Cod & Green Beans with Pesto: Using just one skillet, this easy fish recipe cooks cod right on top of fresh green beans and uses the same pan to make a flavorful sauce. The result is perfectly flaky fish, tender-crisp vegetables, a savory pan sauce and very little cleanup.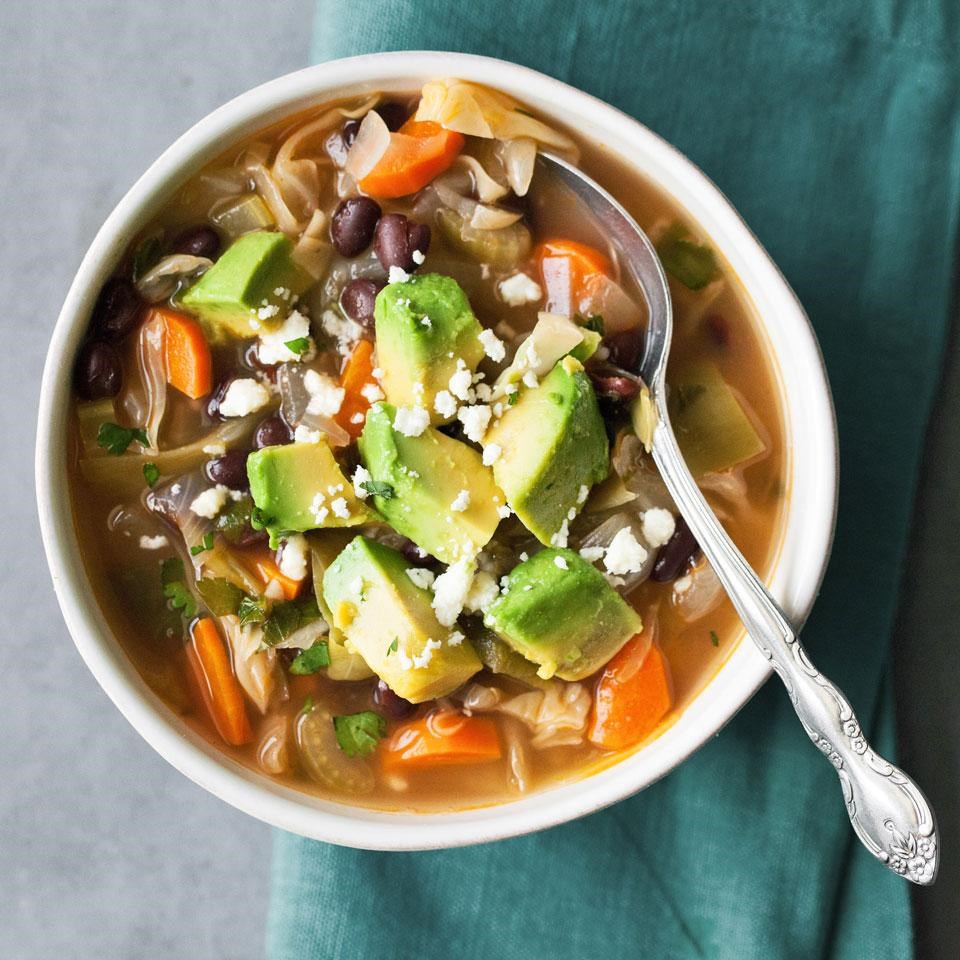 Mexican Cabbage Soup: This healthy cabbage soup recipe gets tons of flavor and a metabolism-boosting kick from spicy chiles. It's delicious for dinner and even better for lunch the next day.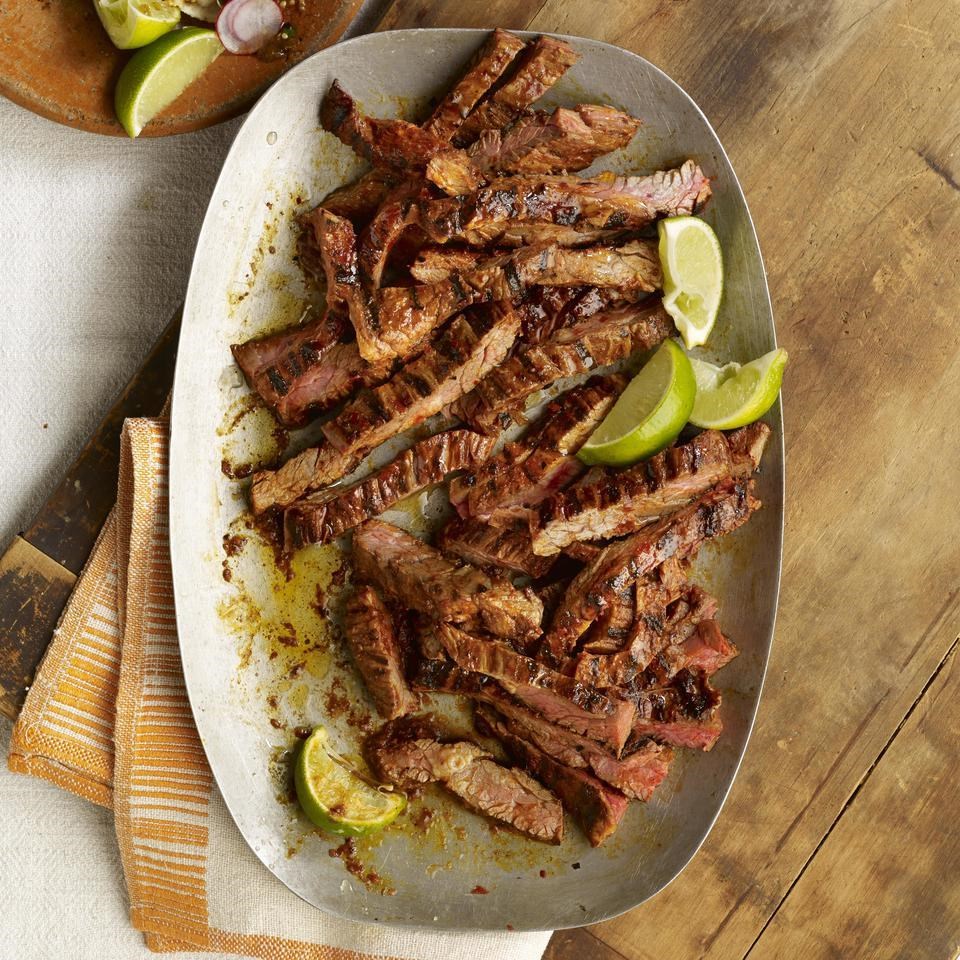 Chile-Marinated Skirt Steak (Carne Asada en Adobo de Guajillo): In this Mexican-inspired steak recipe, dried chiles are toasted, soaked and pureed to make a flavorful marinade. Toasting the chiles in a heavy, dry skillet is the key to unlocking their flavor (not just their heat). Look for dried chiles in the produce section of many markets. Serve with brown rice, beans and a leafy green salad.
Don't Miss!
10 Tips for Clean Eating
Clean Eating Breakfasts
Watch: 6 Unhealthy Foods to Limit for a Clean Diet
14-Day Clean-Eating Meal Plan: 1,200 Calories
14-Day Clean-Eating Meal Plan: 1,500 Calories
14-Day Clean-Eating Meal Plan: 2,000 Calories