This cheap and healthy vegetable tops our list of super food favorites.
Cabbage isn't always as popular as its cruciferous cousins kale and broccoli, but it should be. Cabbage is a rockstar vegetable: it's cheap, versatile and packs a seriously healthy punch. If you're trying to save money, cabbage is practically a steal at an average of $0.58 per pound for green cabbage (that's $0.25 per cup!).
You can store red, green and Savoy cabbage in a plastic bag in the fridge for up to 10 days. Napa cabbage can be stored for up to 5 days. If cabbage is cut, the edge may dry out and brown. You can simply cut off the discolored area and use the rest.
1. Fights Cancer
Studies suggest that cabbage may help fight breast, lung, colon and other types of cancer. Cabbage contains potent anti-cancer compounds called isothiocyanates—chemicals that amp up the body's natural detoxification systems. Like all cruciferous vegetables, cabbage contains phytochemicals that can help remove cancerous compounds from the body, scavenge free radicals and increase programmed cell death of cancerous cells, among other functions. Since boiling strips away most of its phytonutrients, we like to sauté, steam and even roast it.
2. Rich in Nutrients
Cabbage delivers fiber and vitamins K and C, all for very few calories. 1 cup of chopped cabbage delivers 54% of the daily value for vitamin C and 2 grams of fiber for only 22 calories. Savoy and red cabbage also boast healthy amounts of beta carotene
3. Anti-Inflammatory
The
vibrant purple hue
of red cabbage comes from heart-healthy, anti-inflammatory phytochemicals called anthocyanins. Anthocyanins may also help reduce risk of Parkinson's disease and improve eyesight.
Healthy Recipes with Cabbage
Try out some of these healthy recipes that include one of our favorite super-food veggies in versatile and delicious ways.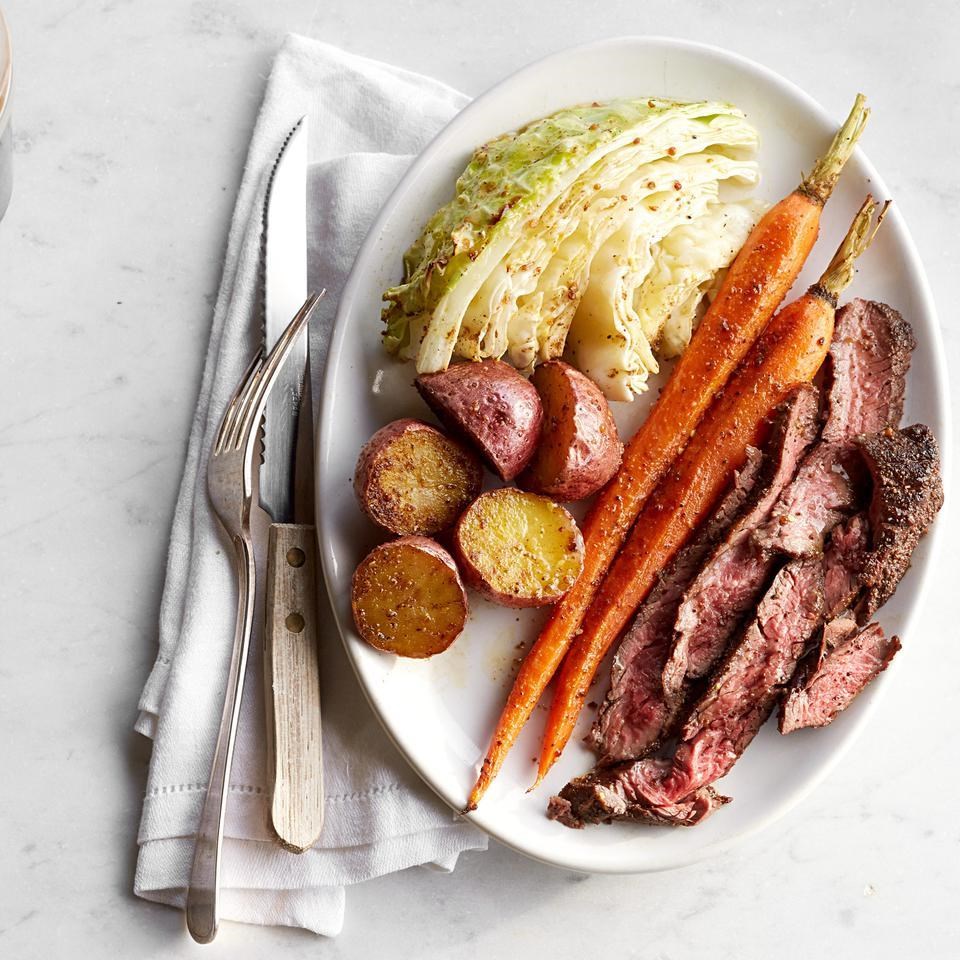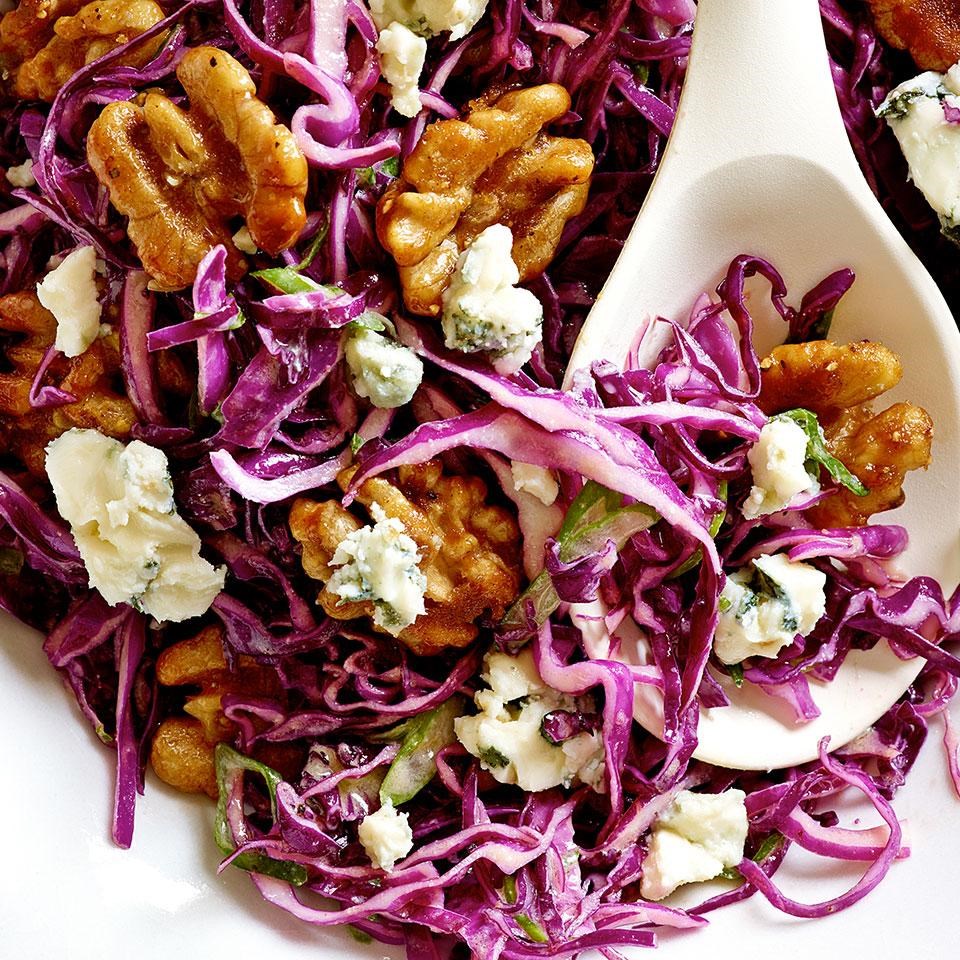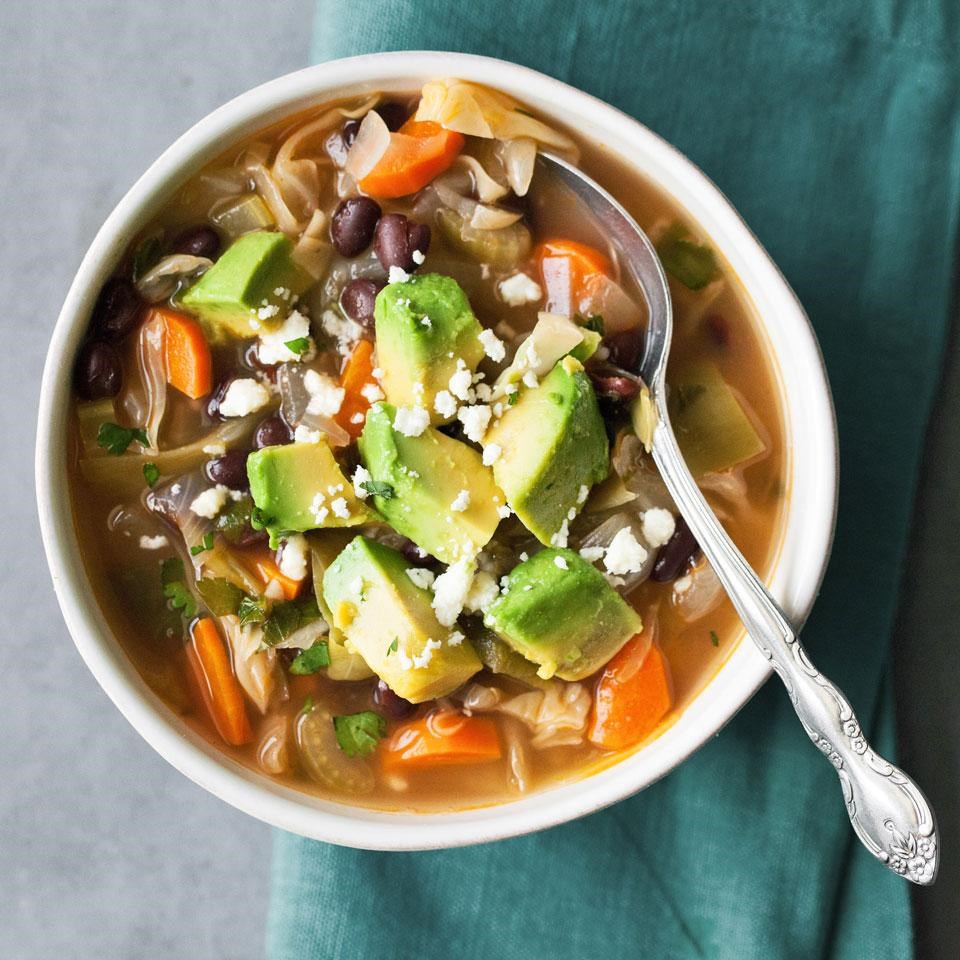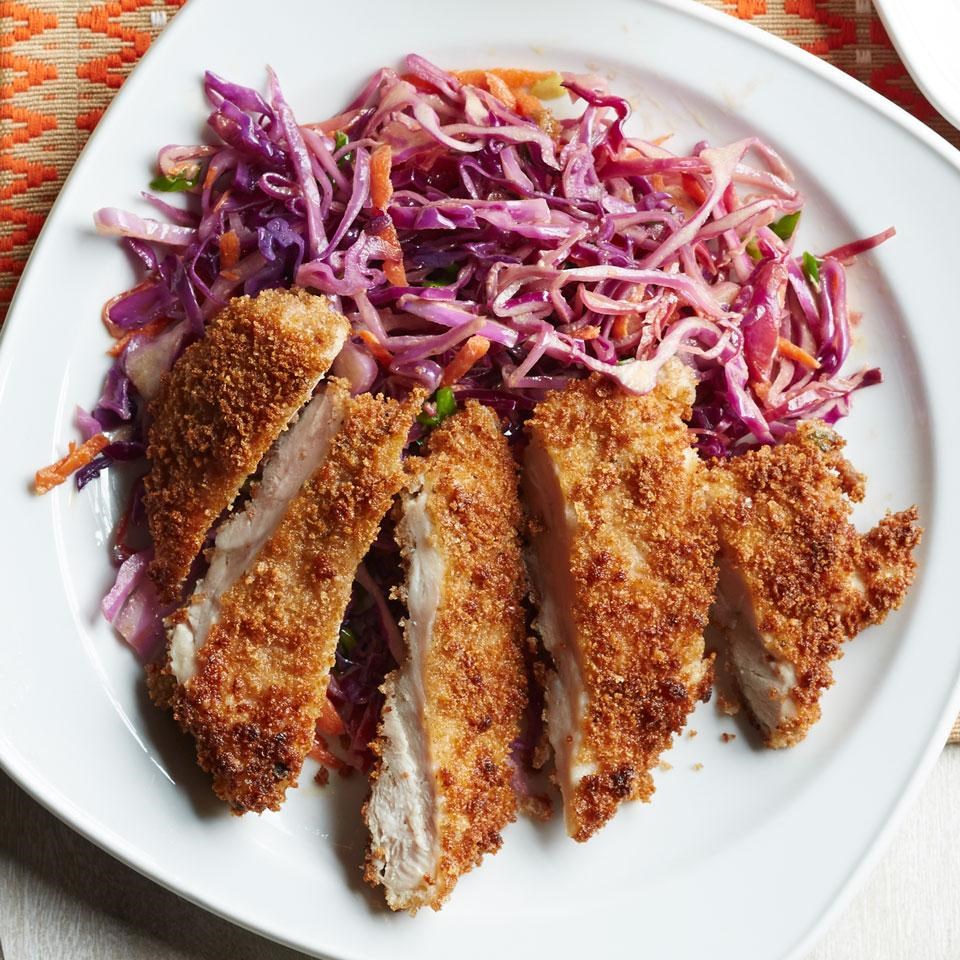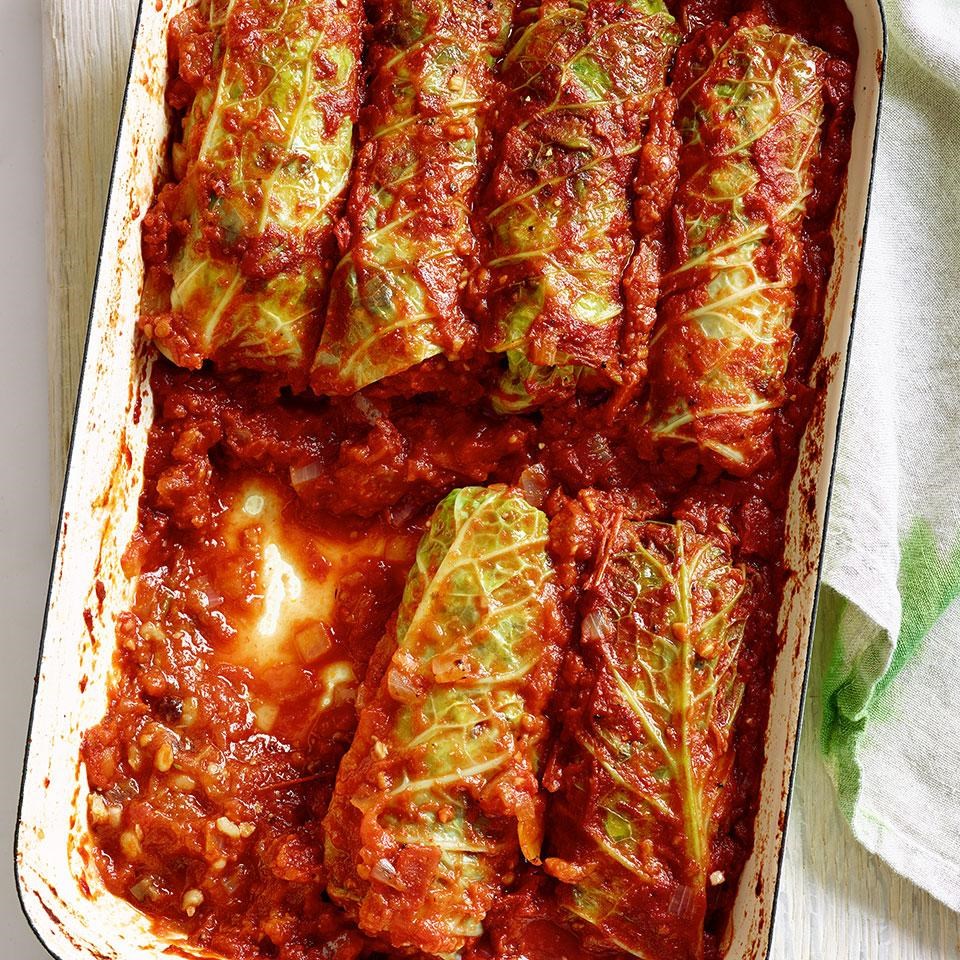 Watch: How to Make Roasted Cabbage with Chive-Mustard Vinaigrette