It's happened. I've hopped onto the cauliflower-rice bandwagon. After seeing it all over the internet, I finally decided to see what the hype was about. So I grabbed a head of cauliflower and threw it into the food processor. Voila! I had a vegetable that looked just like white rice and it could not be easier to make!
I can't believe it took me so long to try this, because there are a lot of reasons to love cauliflower rice. It's low-carb, gluten-free, easy to make and is the perfect neutral base for a ton of different flavor combinations. And I love that I can swap it into any
recipe where rice is called for
to get more fiber and veggies in my diet.
Cauliflower Rice vs. White Rice
Let's start with calories: 1/2 cup of riced cauliflower delivers 37 calories, while 1/2 cup of cooked white rice has 100 calories. You'll also go from 22 grams of carbohydrates per cup to just 7 grams per cup when you switch from white rice to cauliflower. That's a savings of 63 calories and 15 grams of carbohydrate. Added bonus: You'll get 3 grams more fiber when you choose cauliflower rice.
Option 1: Use a food processor. Just add the cauliflower florets and let the food processor do the work for you.
Option 2: Use a grater. Just like grating cheese, slide the florets up and down the grater.
Option 3: Buy it. Many grocery stores now offer riced cauliflower.
Now it's time to try some recipes!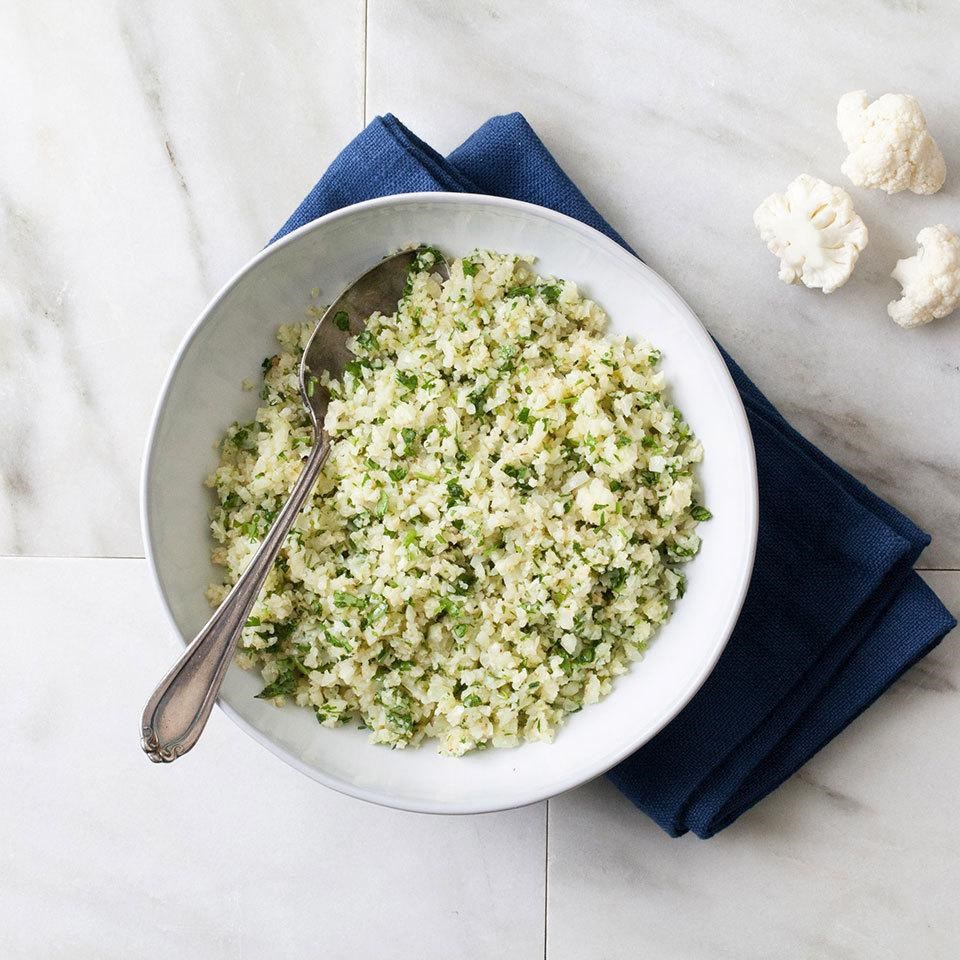 A super-simple recipe that still has plenty of flavor thanks to the use of fresh herbs—try chives, parsley, basil and cilantro.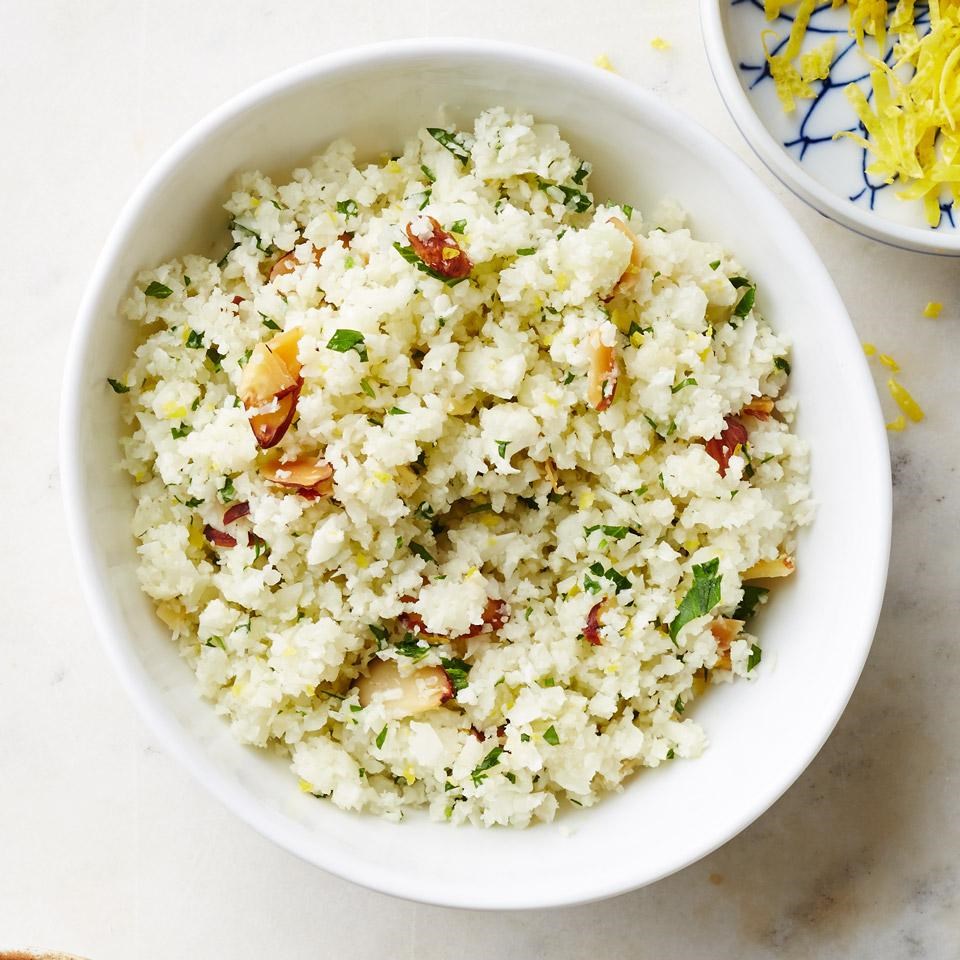 This zesty and herbaceous dish gets topped with chopped almonds for flavorful rice pilaf with a crunch.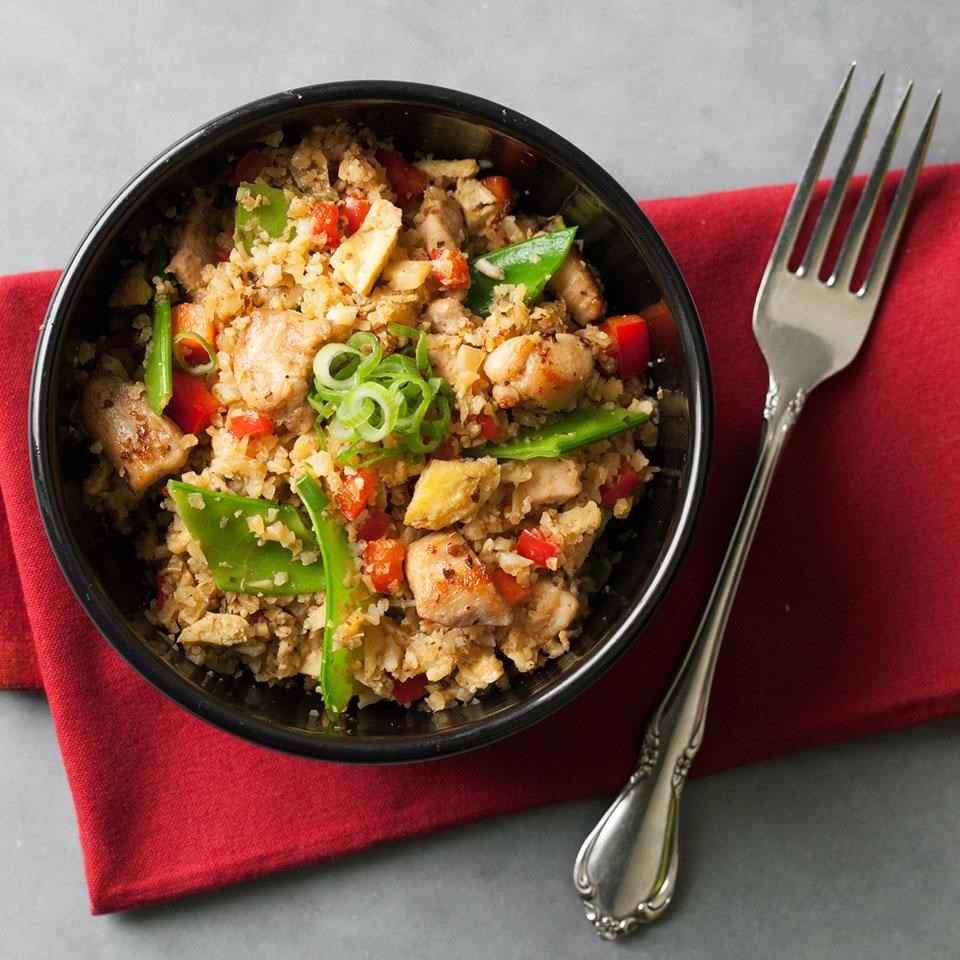 Our take on classic fried rice makes for a well-rounded meal that's packed with flavor.
Watch How to Make Cauliflower "Rice" Pilaf