Often called the world's healthiest diet, the Mediterranean diet gets points for being delicious and healthy. Following a Mediterranean diet can help reduce the risk of certain chronic diseases, such as heart disease, obesity and diabetes, as well as make weight loss easier (thanks to all the filling fiber from fruits, vegetables and whole grains). In this Mediterranean diet meal plan, we incorporate staples such as fresh fruits and vegetables, heart-healthy olive oil, whole-grains, lean protein and a little bit of red wine (our favorite part). This 1-day meal plan shows how easy and yummy it can be to follow a Mediterranean-style diet for better health.
Looking for more? Don't miss our 7-Day Mediterranean Meal Plans at 1,200, 1,500 and 2,000-calories
Don't Miss: 8 Ways to Follow the Mediterranean Diet for Better Health
Watch How To Make This Meal Plan
Breakfast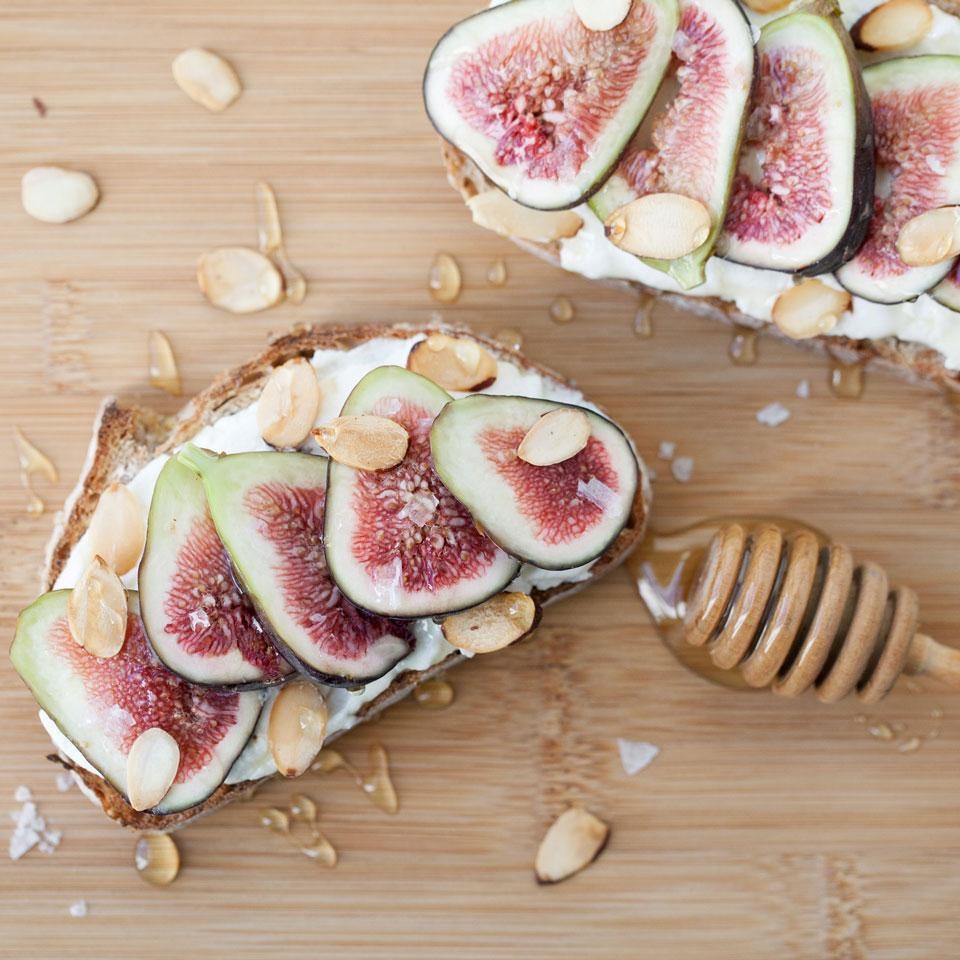 Breakfast (280 calories)
• 1 serving Fig & Ricotta Toast
• 1 cup of coffee with 1/4 cup steamed milk
A.M. Snack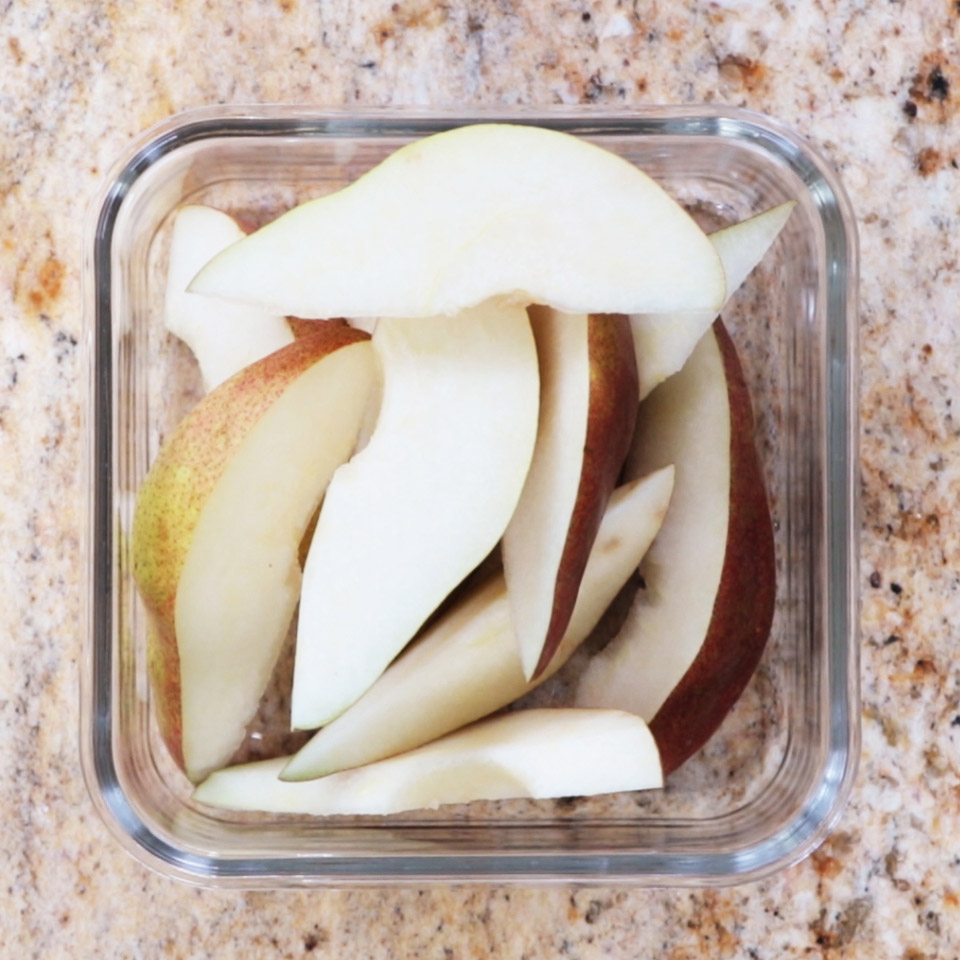 A.M. Snack (101 calories)
• 1 medium pear
Lunch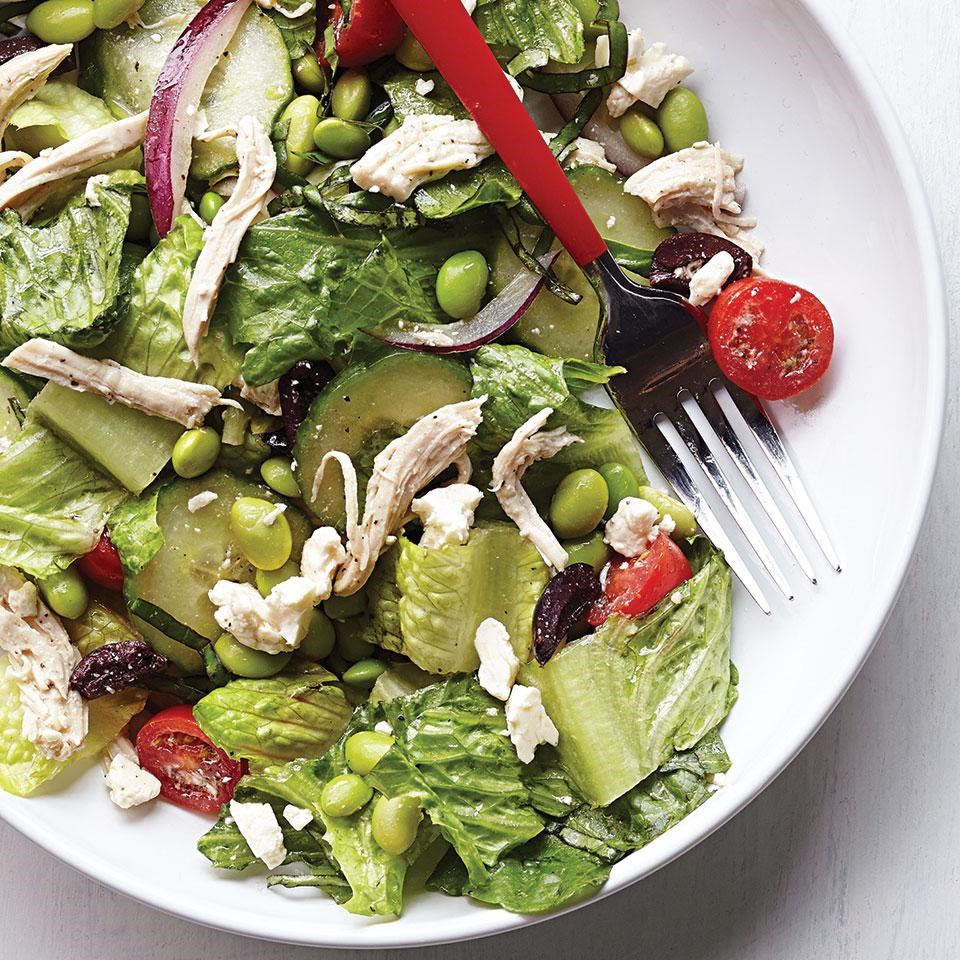 Lunch (371 calories)
• 1 serving Edamame & Chicken Greek Salad (2 3/4 cup)
• 1 clementine
P.M. Snack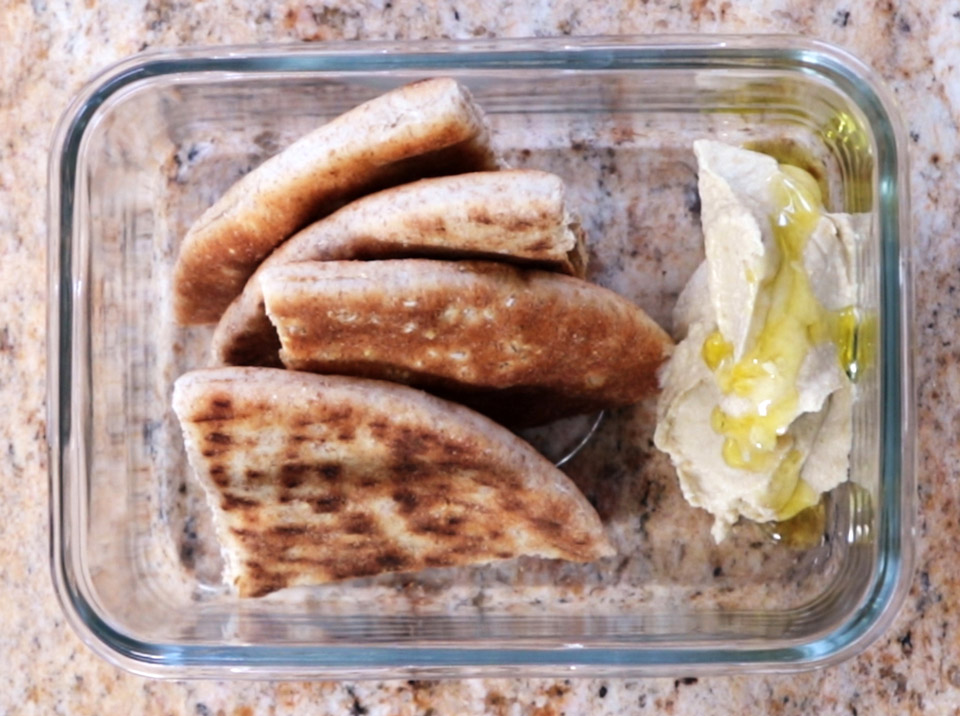 P.M. Snack (177 calories)
• 1 4-inch whole-wheat pita bread, toasted
• 3 Tbsp. hummus drizzled with 1 tsp. olive oil
Dinner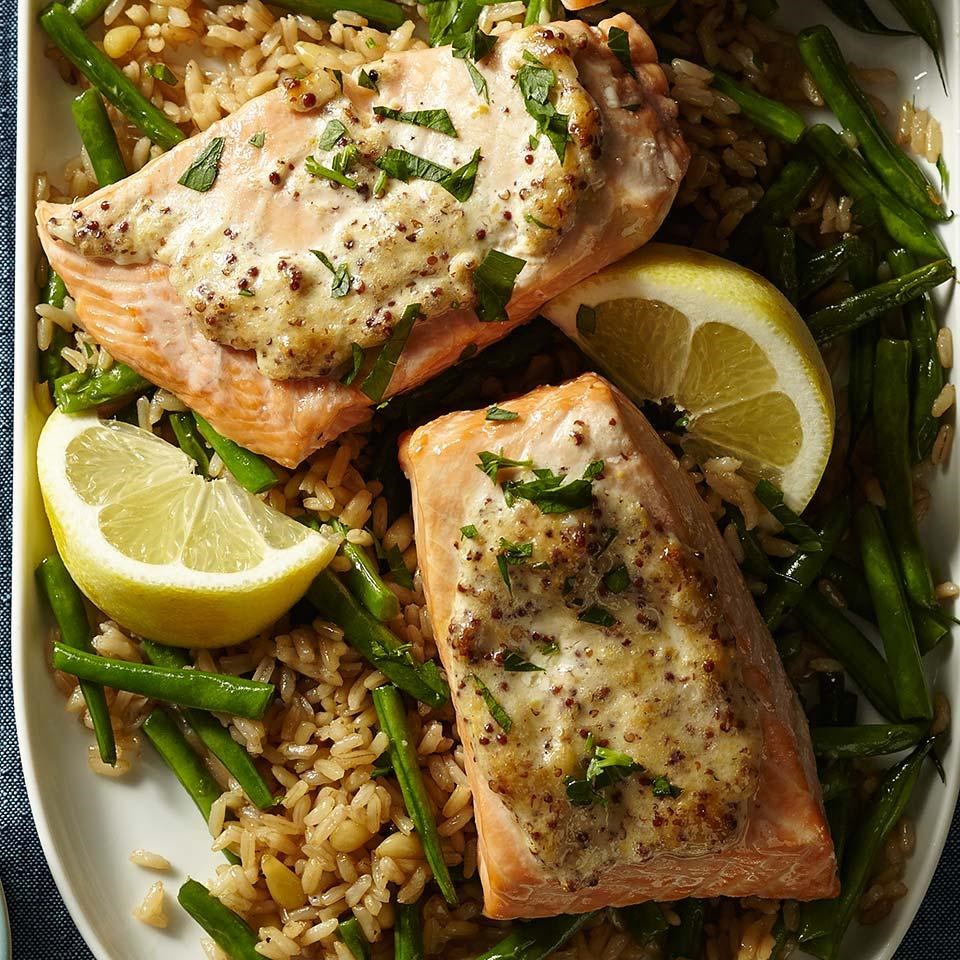 Dinner (563 calories)
• 1 serving Dijon Salmon with Green Bean Pilaf
• 5 oz. glass of Pinot Noir, or Chardonnay
Don't Miss!
7-Day Mediterranean Meal Plan: 1,200 Calories
7-Day Mediterranean Meal Plan: 1,500 Calories
7-Day Mediterranean Meal Plan: 2,000 Calories
7-Day Mediterranean Diet Dinner Plan
Healthy Mediterranean Recipes