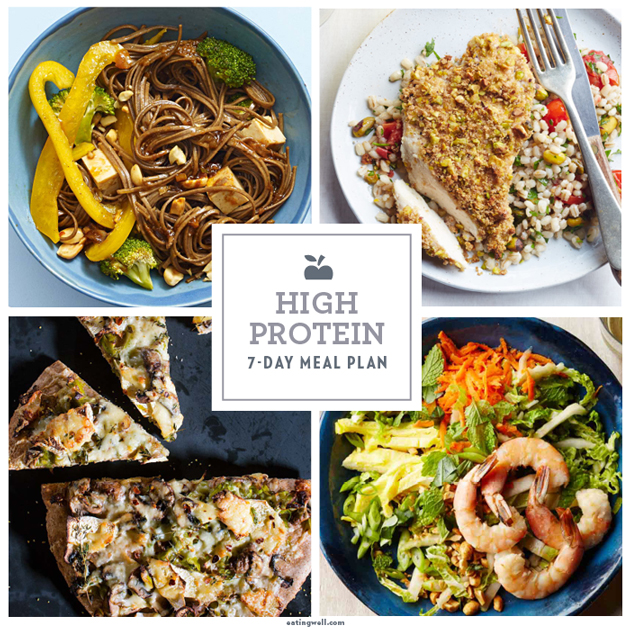 Kiss late night snacking goodbye with this week's deliciously-satisfying high-protein dinner plan. Protein digests slowly, which helps you to feel fuller for longer after a meal. The recipes in this plan include healthy protein sources, such as chicken, lean beef, seafood, tofu, beans and lentils, and deliver at least 16 grams of protein per serving. On a daily basis, women need about 46 grams of protein, whereas men need closer to 56 grams. These protein-rich recipes combined with fiber-rich whole grains and plenty of vegetables, will have you feeling satisfied all evening long.
Watch How to Make High-Protein Shrimp Scampi with Spaghetti Squash
35 grams protein per serving
Slow-Cooker Braised Beef with Carrots & Turnips:
The spice blend in this healthy beef stew recipe—cinnamon, allspice and cloves—may conjure images of apple pie, but the combo is a great fit in savory applications too. The lean chuck steak becomes nice and tender after stewing in the slow-cooker. Serve the steak and vegetables over creamy polenta or buttered whole-wheat egg noodles.
18 grams protein per serving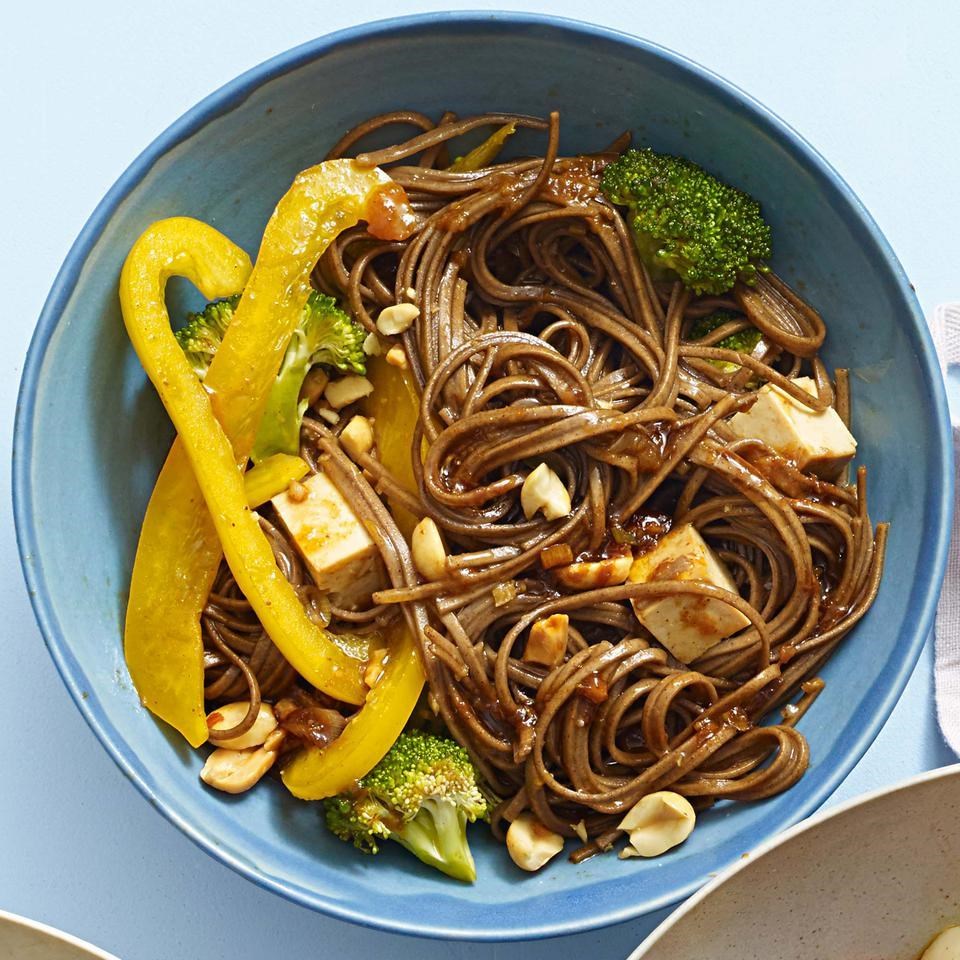 Seseame Noodles with Baked Tofu:
The flavorful sauce that coats the noodles, vegetable and tofu in this recipe has just the right amount of sweetness, thanks to the Chinese hoisin. Be sure to rinse the noodles until they're cold, then give them a good shake in the colander until they're well drained. Are you a spiralizing pro? Swap 5 cups of raw zucchini, carrot or other veggie "noodles" for the cooked pasta. You won't miss out on protein with this swap.
36 grams protein per serving
16 grams protein per serving
Easy Vegetarian Chili:
Canned tomatoes and protein-rich beans make this quick vegetarian chili recipe ready to go in just 30 minutes. Serve over rice or couscous, or with tortilla chips for added crunch, and add extra toppings as you see fit—sliced scallions, chopped fresh cilantro, diced avocado and sliced jalapeños are all tasty choices.
34 grams protein per serving
Shrimp Pad Thai Salad:
Transform pad thai into a healthy salad by swapping sliced cabbage "noodles" for the rice noodles—and save more than 100 calories. Shrimp is a great option for a fast cooking protein. Look for sustainable shrimp certified by an independent agency, such as the Marine Stewardship Council. If you can't find it, wild shrimp from North America is likely to be sustainably caught.
23 grams protein per serving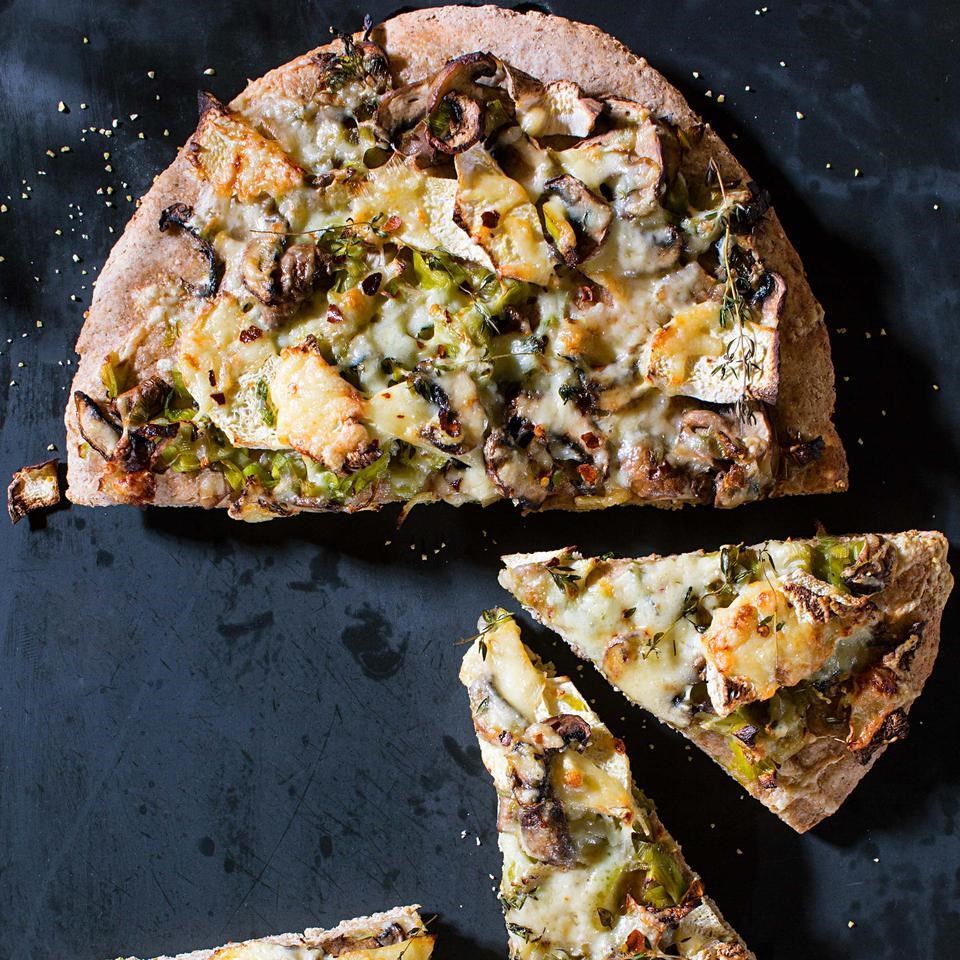 Kohlrabi, Leek & Gruyère Pizza:
If you haven't tried kohlrabi yet, this is the perfect way to start. This easy pizza recipe with leeks, thyme and cheese is a great vehicle for eating the sweet, earthy vegetable. In this recipe, the protein comes from the Gruyère cheese and pizza dough.
19 grams protein per serving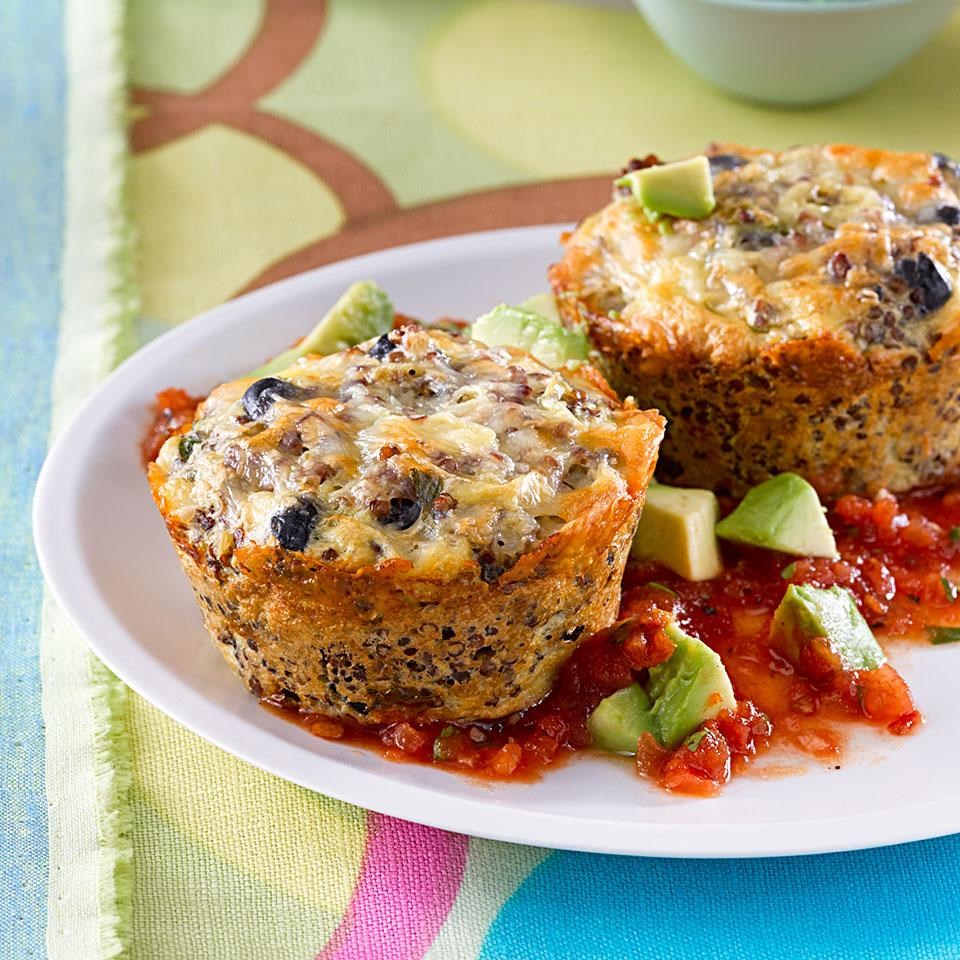 Southwest Quinoa Cakes:
This healthy quinoa cake recipe is packed with protein from the black beans, eggs, cottage cheese and quinoa. We like to serve the quinoa cakes with a mouthwatering and incredibly easy blender salsa; if you don't like the heat, leave out the chipotle pepper. We like the look of red quinoa, but any color quinoa will work just as well.
Don't Miss!
High-Protein Dinner Recipes
High-Protein Vegetarian Recipes
Healthy Protein Smoothie Recipes
Protein-Packed 7-Day Meal Plan