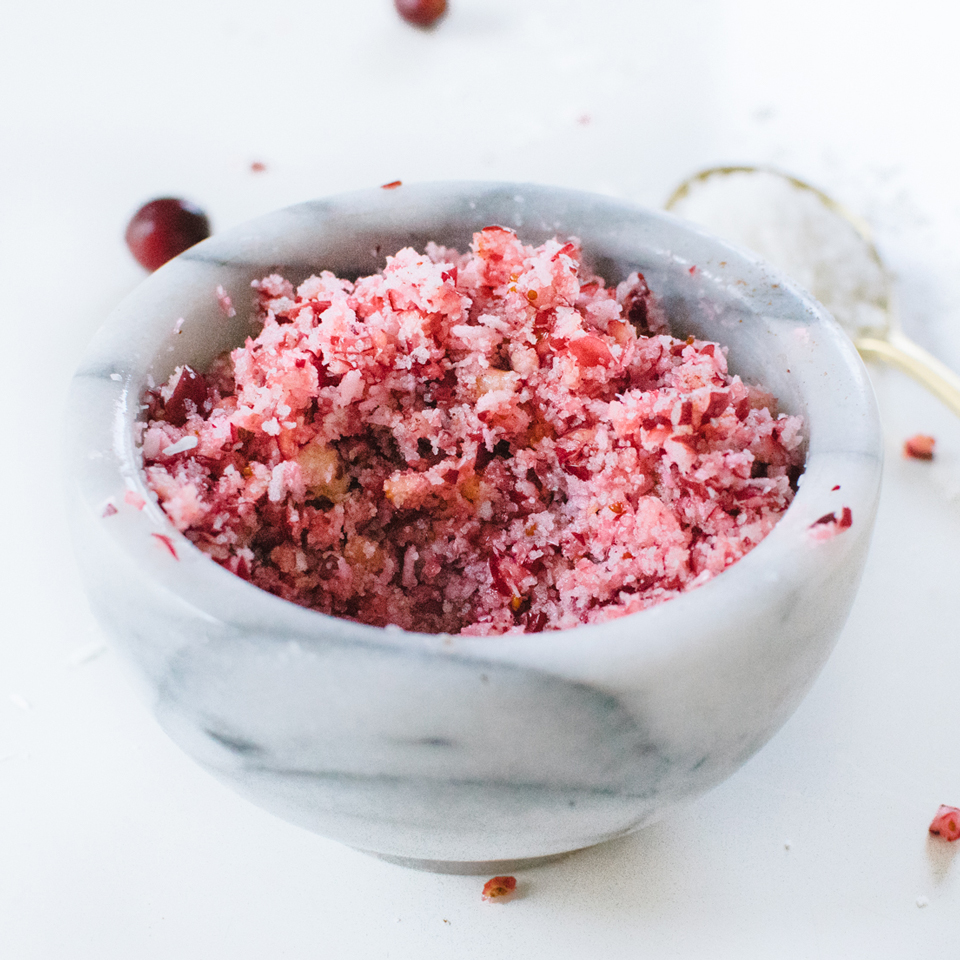 Whether you need a homemade gift idea or you're looking for more natural skincare products this Cranberry Coconut Salt Scrub is the perfect thing to whip up. The recipe comes from Lily Diamond, of the popular L.A.-based food and lifestyle blog
kaleandcaramel.com
. Growing up, Lily Diamond worked alongside her mother, a developer of all-natural massage oils for spas across Maui, Hawaii. Her mother's love for plants struck a chord. "I understood how important it was for what I put on my body to be as pure as what I ate," she says.
"Everything is completely edible," Lily says of the masks and scrubs she makes, though she doesn't recommend actually eating them. (Some of her scrubs are salt-based—exfoliating, but not exactly tasty.) For Lily, inspiration comes from volunteering at her community garden and frequenting local farmers' markets. "The fruit and plants that I see growing, what I see farmers bringing to market each week—all of those end up being my compass," she says.
Try this rejuvenating scrub for a thoughtful homemade hostess gift and read more about the benefits of the scrub (with some gorgeous Hawaii photos thrown in) on
Lily's blog.
Cranberry Coconut Salt Scrub
1/3 cup sea salt
2/3 cup whole fresh cranberries, very finely chopped
1 tablespoon finely shredded unsweetened coconut
1 tablespoon raw virgin coconut oil, softened
1/4 teaspoon ground clove or allspice
Combine all ingredients in a small bowl. Mix until thoroughly incorporated. Keeps for about 1 week, unrefrigerated, or up to 2 weeks in the refrigerator. Use it—or gift it—as an exfoliating body scrub.
Makes: about 1 cup